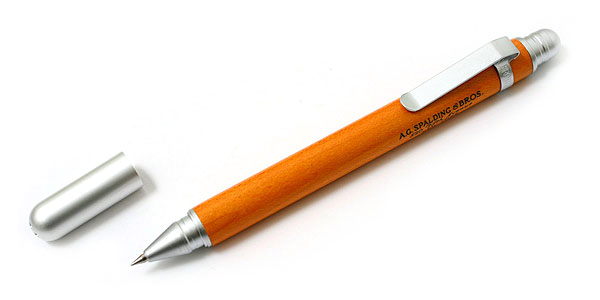 Two years ago, in February of 2008, I interviewed Benn Jordan. It felt like a huge undertaking on my part. I was about to interview one of my favorite artists face to face in a casual environment. I didn't bring a voice recorder and did not take any notes. It was simply a conversation over dinner that I documented later, working on an article for over two weeks. It was a challenging task, full of doubt, procrastination and endless edits. Numerous adjectives swirled in my mind and kept me up at night until I replaced the dull and the adequate. At the end, I produced an article that I'm still proud of till this day.
But after the realization of the project, something else emerged, entirely different. I realized that simple, concise and directed questions could be just as valuable and time conscious to readers and artists alike. In my own experience of being a consumer of an information-rich medium that bombards us with promises of "a better you", I rarely click past the first page of an article before another link or idea has fluttered past my mind. More and more I feel like I am living in a fragmented world of unrealized thoughts and unaccomplished goals, falling into the labels of "attention deficit" and "hyperactive" universe. So that's where music comes in that calms, centers and bends, but that's a whole other story…
Thus, Two and a Half Questions were born. These are simple exchanges between the artist or label via email, with a lightning quick press of a button, with the exception of a few transcribed audio interviews (that I sometimes preface with Conversations), and a curious case of Carsten Nicolai , who chose to record his answers on tape. At times, asking the questions is actually harder then writing a review, which is a mix of my opinions and facts. In an interview, I like to ask the questions that are not only relevant to the latest release, but also imagine what would you, my readers, like to know. What are the most important questions I can ask, squeezed into a handful of concentrated sentences. How do I get the artist to open up and talk? This is my one shot, so it better be perfect!
A nonchalant exchange of questions and music recommendations turned into Two and a Half Questions with Clint Mansell. Two years later, Clint returned for another interview, which got noticed and picked up by MTV's Blog. An article on Ólafur Arnalds was commissioned by MOG to be featured on the site's main page during their initial growth and start-up. And an interview with Richard Chartier placed Headphone Commute among the circle of discerning followers of experimental and minimal sound.
Among the numerous entries, a few are very dear to my heart. Within the IDM and electronic scene, I interviewed Kettel, Deru, Lusine, Nebulo, Kattoo, KiloWatts, Murcof, Mr. Projectile, Ital Tek, Boxcutter, Kangding Ray, Nautilis, Subheim, Blackfilm, Sankt Otten, Plastik Joy, Near The Parenthesis, Proem, Another Electronic Musician, Ginormous, Anders Ilar, Rival Consoles, The Sight Below, Yagya, Lulu Rouge, Intrusion, Brock Van Wey, and of course, Hecq. [breathe in…]
My interviews with favorite ambient, shoegaze, and modern classical musicians include Julien Neto, Max Richter, Hauschka, Fennesz, Aidan Baker, Emanuele Errante, Last Days, Hammock, Jacaszek, Peter Broderick, Library Tapes, Goldmund, Christopher Bissonnette, Hildur Guðnadóttir, Windy & Carl, Christopher Willits, Solo Andata, Corey Fuller, and most importantly, Celer. [breathe out…]
In the last six months I am especially proud to share with you Two and a Half Questions with Scanner, Ben Frost, Vladislav Delay, Richard Skelton, Robert Henke, Clint Mansell, Carsten Nicolai and Wolfgang Voigt. I especially want to thank Tigon and Matt Leslie for conducting the interviews with the last two mentioned artists (and many others), on behalf of Headphone Commute. And during my extensive label profiles, I've established some special relationships with label owners, including Yann Novak, Mike Cadoo, John Twells, Evan Bartholomew, Paul Nielsen, and Ian Hawgood. [whew!]
And there are many, many more, that I don't have the time to cover here (apologies to anyone that I forgot!) – after all, there are over a hundred! So thank you all for giving me your time, and thank you all for reading. Here's to a hundred more!
~HC
p. s. Does this milestone make it 250 questions? I think it's a lot more… heh 🙂
Note: The count of 100 interviews includes previously published entries on our legacy blogspot mirror.