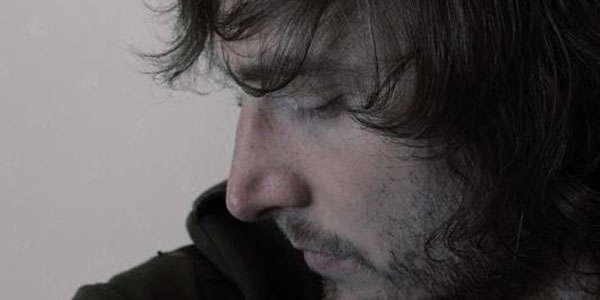 Can you elaborate on the title of your album, Marking Time?
I used to think that putting titles to instrumental music was a waste of time. But these days I feel like there's something totemic in naming songs – that a song isn't truly birthed, isn't truly alive, until it's been given a name. It's almost a ritualistic thing. A title will suggest itself, one way or another, usually after repeatedly listening to the finished album. But I don't like to go into specifics – why this name or that. You might as well ask me to discuss a particular melody or image. They're all part of the same thing for me. With this record, I think it was something about the recurrent, bell-like piano motifs that lead me to that particular title.
Who plays the instruments on your album?
I normally play everything on my recordings. Most of the writing is done in the act of playing, and in many cases – in response to a particular landscape. The new Carousell album, 'Black Swallow & Other Songs', is the first album which features a song produced in collaboration with another musician – Autumn Grieve, whose beautiful voice appears on the final track, 'The Clearing'.
What prompted a release under your real name?
I wouldn't get too hung up on the names, real or imaginary. People keep telling me that I'm shooting myself in the foot – commercially – by using so many different aliases. At one stage, it seemed like every new recording should have a different name: A Broken Consort, Carousell, Clouwbeck, Harlassen, Heidika, Riftmusic… For me, the names have private significance, and they're like an additional layer of reference or imagery for the listener… but I always wanted Sustain-Release (the name of my label) to be the consistent thing throughout each of these shape-shifting forms. I think 'Marking Time' came out under my own name because it was destined for a label other than my own.
Is this the first time you put out an album on a label other than your own?
Yes. Preservation approached me quite a while ago, asking for something which they could debut. As my first instinct is always to self-publish, it took me a while to get used to the idea of writing for someone else. Part of the reason is due to timeframes – when writing for myself, I can finish an album and release it the very next day. I can control every aspect of the release, and deal directly with my customers. But so far my experiences with other labels have been very good. Preservation released 'Marking Time' within a couple of months of its completion. Since then I've also had my 'Box Of Birch' album reissued by Tompkins Square Records, who were a joy to work with, and allowed me the scope to create the artwork for the album too. Currently there are a few new releases in the pipeline – I've just completed an album of A Broken Consort material for Tompkins Square, and a new double album, under my own name, for Type Records.
Tell us about the photography accompanying the vinyl release.
As I mentioned earlier – melodies, words and images are all part of the same whole. John at Type records, being familiar with the way I work, was gracious enough to allow me to accompany the remastered vinyl edition of 'Marking Time' with my own photography. At about the same time as the recording was made, I also began to reacquaint myself with film photography, and began developing my own negatives. There's something magical about the process. It's alchemical. Laborious. Frustrating. Exciting. The photographs on the cover of 'Marking Time', taken with an old square format camera, depict a bank of poplar and birch trees near to where I grew up. It's a place of immense personal significance, and one which I write about in my book, 'Landings Diary'.