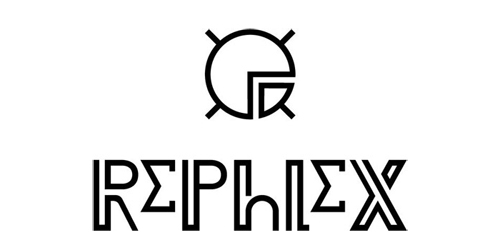 This Saturday, September 3, Rephlex Records celebrates their 20th anniversary with a showcase at The Empty Bottle in Chicago. The line-up includes Bogdan Raczynski, Aleksi Perälä, Soundmurder, Wisp, and Monolith. Earlier that day the same artists are scheduled to perform a free noon "lunchbreak" concert at Millennium Park. Information on the tour is scarce. There are no West Coast dates, and rumor has it a New York show has been canceled [Editor's Note: Headphone Commute confirms that a scheduled event at (le) Poisson Rouge has been indeed canceled]. Denise Dalphond discovered Sunday's show is at Woodruff's in Ypsilanti, Michigan.
Summarizing Rephlex Records is as difficult as summarizing Aphex Twin himself. When the label was founded in 1991 by Richard D. James and Grant Wilson-Claridge the British electronic music scene was in its infancy. Warp Records was still releasing house music and bleep techno. Other contemporaries, including Applied Rhythmic Technology (ART), B12, Black Dog Productions, and Evolution Records, were heavily influenced by the Detroit sound. Fans started calling these labels' products "intelligent dance music" to separate them from the goofy breakbeat and simplistic trance releases flooding clubs and climbing charts. The phrase's built-in value judgement (echoed in Rephlex's preferred term "braindance") is still a source of controversy.
The above labels weren't afraid to acknowledge their Chicago house and Detroit techno roots. ART published tracks by Carl Craig, while Rephlex released a Drexciya single as well as an entire Future Sound Records compilation. In its early days, Rephlex mostly showcased Richard D. James and friends. Michael Paradinas' productions in particular stretched the boundaries of what techno should sound like. The label's discoveries are a who's who of electronica, from Cylob to Squarepusher. In their second decade, James and Wilson-Claridge continued to release the unexpected, including albums by French composer Pierre Bastien, obscurities by Stakker and Black Devil, and even a couple of grime compilations.
Personally, Rephlex Records has been an incredible inspiration. It's a label I collect religiously, whose releases helped shape my taste in music back in college (having spent my teenage years listening to house and hip-hop radio mix shows). Two years ago, Rephlex started offering releases digitally, and their physical products began to dwindle. This year their Web site hasn't even been updated. I sincerely hope this weekend's concert isn't part of a farewell tour. Mike Paradinas has shown it's still possible to lead a vibrant, evolving label. Here's hoping Rephlex has at least another decade in it.
©
Words by Jacob Arnold of Gridface. Republished with permission.