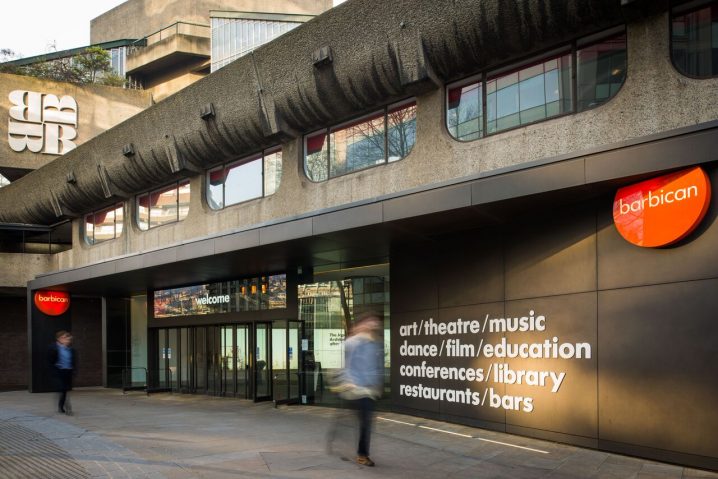 Having moved from New York to London a year ago, I've been amazed at the difference between the music scenes of these two massive metropolitan cities. I've observed the festivals and attended the shows, and for now, must admit that I really love London. I've initially concluded that it has something to do with the transportation. Sprawling out from the centre of the city, one can reach vast areas of London's outskirts in a pretty consistent amount of time (it's always twenty minutes, I say). The old and numerous churches of the city can also serve as wonderful music venues for the artists travelling throughout Europe. On the other side of the Atlantic, however, selling out a venue in Manhattan is a major feat. You can forget about New Jersey, and so the likes of underground shows take place in Brooklyn and beyond and getting there after work is not exactly fast nor cheap. And that is why (or so I think) the scene in London's more alive.
And yes, I think I'm getting old. No longer do the midnight parties have the appeal nor hold enough rewards to throw away my weekend for a bender. I don't particularly find it pleasing anymore to stand all night, be pushed aside, be spilt upon and fight my way through crowds. The sound systems in nightclubs have indeed gotten louder but were they "better" than my custom tweaked hi-fi? I still enjoy the physicality of sound but I find myself cringing my neck at an artist standing on the stage with just his laptop has gotten really old. I'm not going to get into the debate of the performance aspect of electronic music, I'm just going to say that at this point it's not for me. There are times when I still push forth (week-long festivals are best for this), but for a single night, you wouldn't find me standing in the queue until the doors pop open.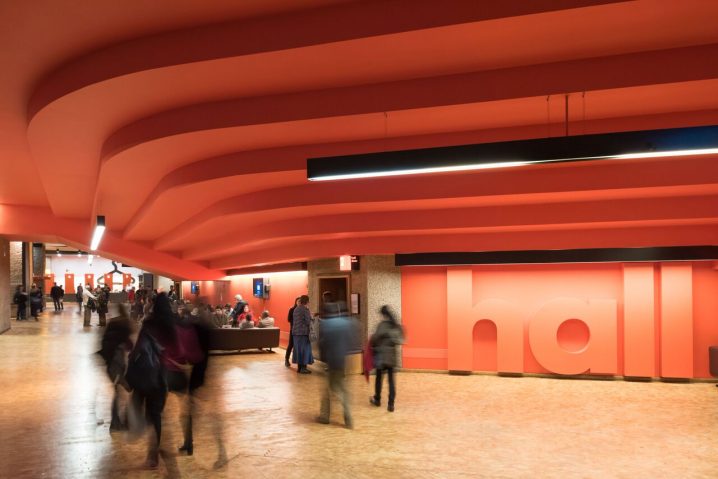 And that's why, ladies and gentlemen, Barbican is at the top of my list. A consistent experience from a world-class venue with top-notch curation for the years to come. I feel that, now that we're all grown up, it's time to bring our flavour to the masses. And this is precisely how Barbican feels to me. In the last year, I've had the pleasure of witnessing a wide range of my favourite composers perform at this arts centre, the largest of its kind in Europe. From Gas to The Caretaker, from Stockhausen to Tchaikovsky, from Ben Frost and Daníel Bjarnason to Nils Frahm. And yes, I've even witnessed Robert Henke put on his laser show, and attended Max Richter's overnight SLEEP performance, presented by the centre once again. How can you go wrong with a roster like that?
A bit confusing at first, I've finally managed to find my way around this massive venue, which is not only the home of the London Symphony Orchestra but boasts the BBC Symphony Orchestra as an Associate Orchestra and also hosts the Royal Shakespeare Company at its Theatre. There's also a flexible theatre venue called The Pit, a public library, a gallery, and a 3-cinema screen (which I have yet to explore). And yes, you can purchase booze and even bring it to the concert hall (there's even an alcoholic ice-cream for us, kids!). And that's how my evening goes – all shows begin on time, the seats are comfortable and varied (I have yet to find a seat I didn't like), and most importantly, the sound is absolutely pristine. Having heard a large-scale orchestral performance as well as the immense deep pulsing bass of Wolfgang Voigt, I can say that the varied acoustical range of the system and the hall is perfectly tuned to my personal liking.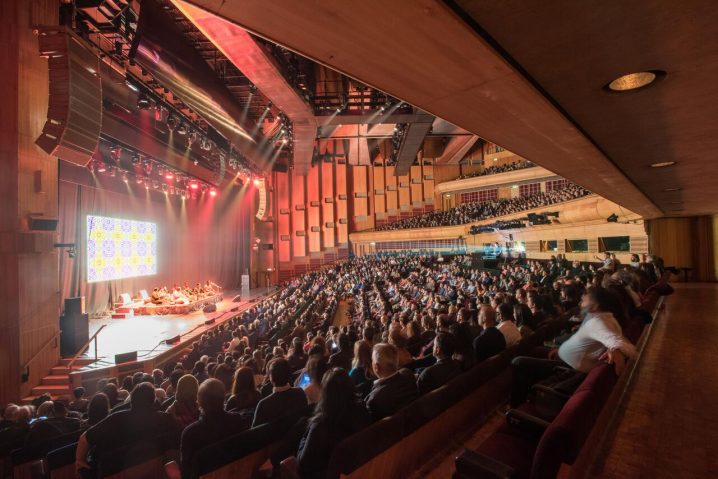 I am especially grateful to the varied programming offered by the Barbican. With many favourite and familiar composers (like the upcoming show by Alva Noto in March), I'm also excited to explore some new and fascinating genres. Like some percussion-led Ethio-Jazz, or the sultry vocals of the Irish Electro-Folk, or an evening of the sitar seducing ragas. It basically comes down to this – whether I book an evening for a classical performance (Alice Sata Ott is playing on International Women's Day), or a mini audio-visual festival (Max Richter and Yulia Mahr are curating a Sounds and Visions weekend in May), or a theatrical and operatic presentation (The Royal Opera is performing an adaptation of Neil Gaiman's Coraline in March), I know that I will have a fantastic experience, leaving my ears and eyes to transform my imagination and forget about the rest. And that is why, ladies and gentlemen, Barbican is at the top of my list.
©
Words by HC
Photography by Max Colson