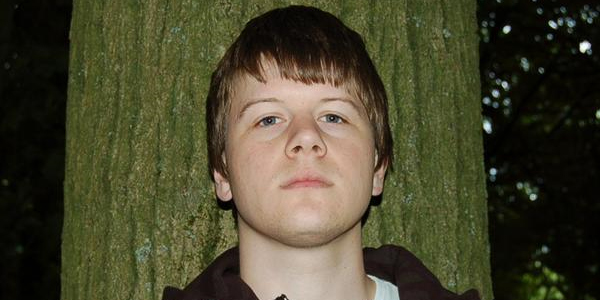 I placed you somewhere between dubstep and IDM – how would you describe your music?
I'm really bad at this question usually! I think that's a fair description though. I've tried to create a middle ground in my records between bass heavy music that works really loud in a club but also so you can listen to it at home/in the car/walking about etc. I think albums are really important as whole pieces rather than just collections of tracks and so I wanted to make one that people would want to listen to all the way through. I love bass music/dubstep but sometimes I want to listen to something with a nice melody aswell. I try to tick both the boxes. Old electronica – Aphex, Muziq and then the sort of textures and soundscapes that bands like Nine Inch Nails and Radiohead make have had a big influence on the way I go about making music.
Do you feel that you have found your own unique voice in your compositions?
I don't know about having created a unique voice, I'd say it's pretty hard to be creating anything unique. I just enjoy sitting for hours making something I want to listen to, and something that excites me.
Anything fun on the horizon? Live shows? Collaborations?
There are a couple of collaborations that I had been putting off whilst finishing my album so hopefully they will get sorted now. I'm sure there will be something new out later this year, there's lots of things I'm working on at the moment. Aside from writing I'm doing some more festivals for the rest of the summer and then more gigs around and about most weekends after that.
What's the story about iTAL tEK capitalization?
The capitalisation thing was just how someone wrote it a few years ago on a flyer and then it kind of stuck with some other people doing it, and it going on the records like that etc. I don't mind how people want to write it. I've told some people who've asked that it's because of a sponsership deal with iTUNES… I think they believed me.