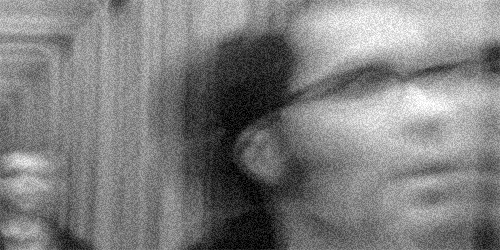 First thing's first – what does your alias mean and where does it come from?
My alias came about because of synchronicities and coincidences associated with those set of numbers. The people closest in my life are all part of those set of numbers in one way or another. The easiest thing to associate with those numbers is my birthday, 2.14, which is also how it's pronounced (twofourteen).
I'll be honest, I don't come across much music like yours, wish I did though! Care to give me some recommendations in the genre and share your inspirations?
Thank you! I've tried to keep my sound unique which I think is important as an artist. There are so many artists writing electronic music these days that you need to be able to separate yourself. I try not to pigeon-hole myself into a genre because my influences come from so many styles of music. But I grew up in Miami on a healthy dose of electro and experimental, so you tend to hear those influences in my tracks. Early influences come from the likes of Drexciya, Two Lone Swordsmen, Autechre, Simulant, Underground Resistance, and a slew of others. These days there are a lot of great artists cross pollinating styles which I think is really exciting. Boddika, Pip Williams, Dexter, Bok Bok, Girl Unit, Dark Sky and too many others to list.
Tell us about the electronic music scene out in Seattle.
The electronic music scene is healthy and vibrant in Seattle. Considering we have one of the best festivals in North America, we continuously have one offs throughout the year, all artists which could easily play Decibel. So we have lots of well-known underground acts come through here regularly, in just about all styles of electronic music. The only struggle here compared to places like Europe is shows are over much too early.
What is your production setup look like? What software/hardware do you use in your studio?
I use a combination of hardware and software in the studio. I'm not a purist of either sound. I feel both can mix really well together in the studio. Ableton is my main sequencer and where I finalize everything. On the hardware side, my sounds come from a xoxbox, Mopho, Machinedrum, Monomachine, and my latest addition was the Maschine product, which is a nice combination of software in a hardware style box. I also do a lot of field recordings and use those in my music.
Are you excited about playing at Decibel? How will your live performance be different from a studio produced album?
I am excited to play Decibel, especially this year since the bill I'm on is to drool over with Zomby, Atom Heart, and Jon McMillion. I've played the last 3 years but this is by far the best lineup I've supported. My live set is typically a remix of sorts of my tracks. I'll mix and match sections, add various effects over, add in new sounds.
What's next for 214?
I've got a couple of upcoming 12″ releases and remixes I'm excited about . On the remix side, I'm working on something for the legendary Hardfloor duo, a remix for local artist Hanssen, and one for Anodyne which I've just completed. I've also been tapped to do one for the Hallucination LTD label. Then for my own works, I've got a 12″ on Frustrated Funk, a 12″ on Fortified Audio and a 12″ for Hypercolour under a new alias of mine, J.Alvarez. This alias will be exploring the side of house in all its forms. Most of these are scheduled for end of the year or beginning of 2012. I'm hoping I can snag up more gigs in the country and hopefully head back to Europe next year. I like to keep myself busy.
Read Headphone Commute's review of Eye Thoughts