Hi. Can you start off by introducing yourself?
First, I'd like to say thanks for having me. I'm a long-time reader and a huge fan of the site! 🙂 My name's Alex, and for the past few years, people might know me for releasing music as fields we found.
Where are you located, and what did you do this past weekend?
I live fairly close to London, UK – out in the countryside. This last weekend it was my wife's birthday, so we saw some family and friends and took the train into London – went to a couple of galleries and had some nice food. Other than that took it pretty easy, walked the dog and did a bit in the garden. All the water's high at the moment, so I managed to do some recording with a couple of hydrophones in a spare hour.
How did you first get involved with music?
I first started playing bass in my teens, was in a few bands and became interested in engineering and recording. I gradually got more and more into the electronic side of things when I was living in Leeds, it was an awesome scene there and in the surrounding areas at the time – the SubDub sessions were huge for us, and so many other great nights and events too. I got back to the London area and spent a lot of time DJ-ing, making and listening to music – taught music tech and did live sound for a while too. Being so close to London, there was always a lot of music and art around, from clubs and parties to record shops and other inspiring places. Festivals have always been important too. So many creative people were doing interesting things, and these experiences still have a big influence on what I do today.
When did you start thinking about creating your new label?
Making and sharing music is something I've wanted to do properly for a long time, and it's only when my life was thrown upside down a few years ago I decided to fully commit to it. After releasing my own music, meeting some wonderful people along the way and coming up with the idea behind quiet details, it just felt like the stars had aligned, so it was something I had to do. I've been very fortunate to work with some incredible people running labels – Ian at Home Normal, Boris at Seil Records, Tim at Handstitched*, Sam at Ambientologist and others. What they do is amazing and inspires me every day.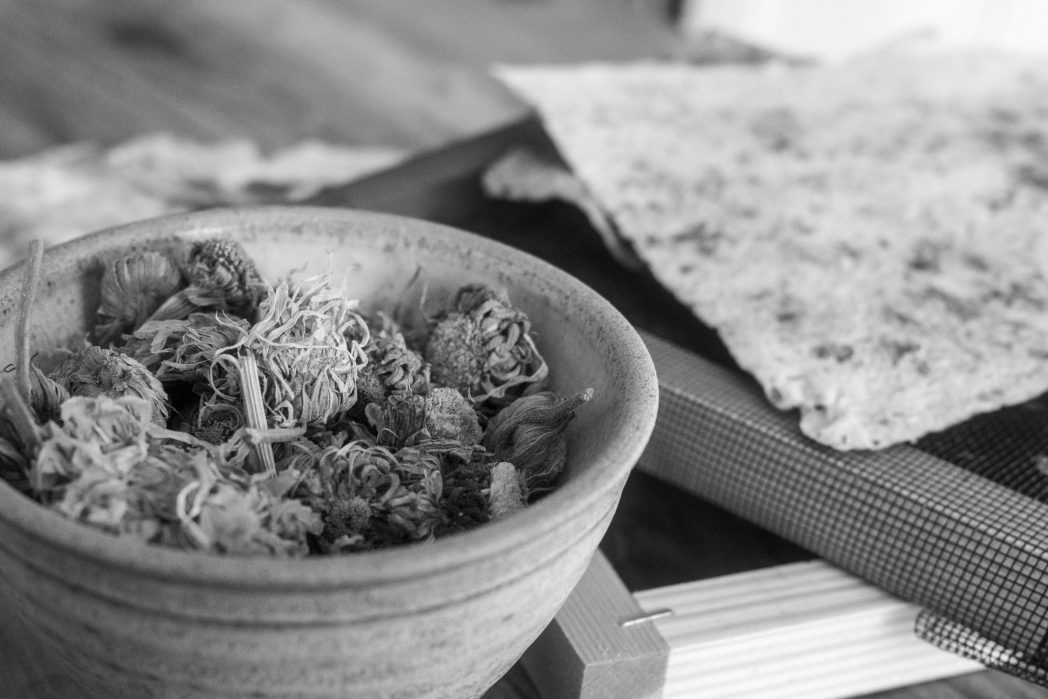 Tell us about the name "quiet details"? How did you come up with it?
I've always been fascinated and slightly obsessed with fragments of sounds, the frayed edges around certain elements in music. From listening to a lot of dub, the deeper end of house and techno, and all manner of what could broadly be called ambient and other genres, there's so much detail and space in those tracks – often within a minimal framework which encourages careful and concentrated listening. It's these quiet details I look for in music – so the idea of approaching artists I love and respect and asking for their interpretation of that phrase fits the aesthetic perfectly. Everything I've had back has been beautiful – I knew the artists I was asking would do something good, but I've really been blown away – such an honour and a privilege to share these with the world.
What is the concept behind the label? Is there more than just the name?
Quiet details in the music and artwork are the main idea – and diversity and collaboration are a huge part too. I really want to create a series that people are as excited as I am to hear what these artists do with the concept. By releasing albums that give listeners music with many corners to explore, hopefully in different environments and head-spaces, I hope the label is a place people can come to find a range of music with a cohesive thread holding it all together. And creative freedom for the artists is essential, quiet details will mean something different to everyone and letting them explore it in their own way is something I think has endless possibilities.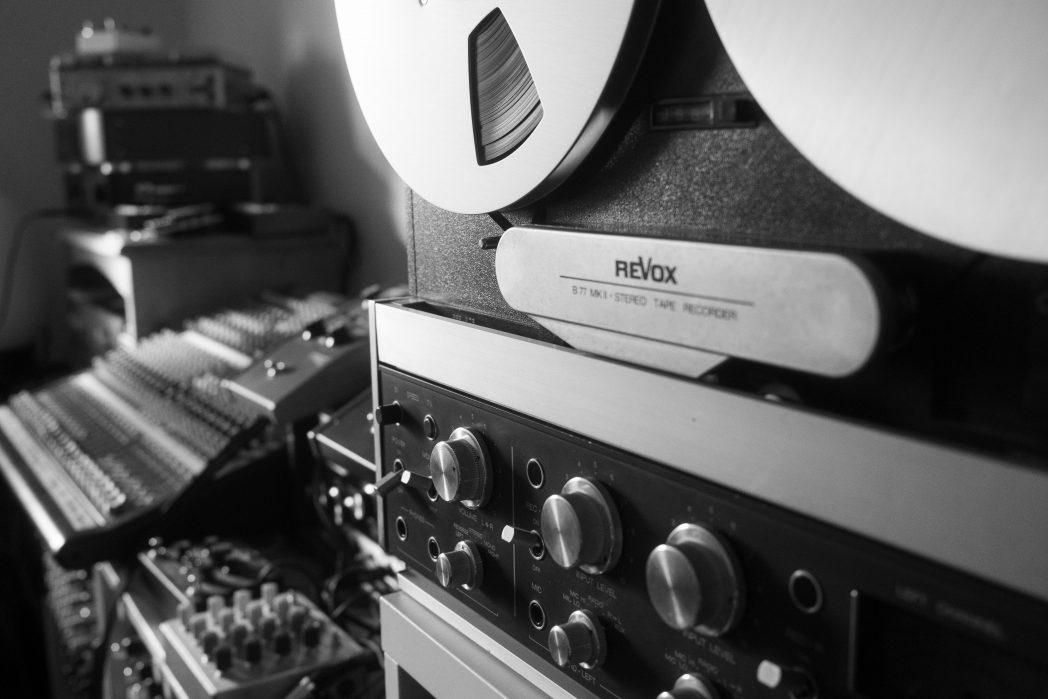 How did you select the artists that you wish to represent?
Every artist is someone whose music I personally love and who displays all the characteristics of doing an interesting interpretation of the idea. I listen to a broad range of music, so it's important to me to choose artists from different backgrounds and parts of the sound and music world – bringing people together and introducing artists to new fans is a great way of sharing music and hopefully helping to support these wonderfully talented and committed music makers. I'd become good friends with Ian (Hawgood) and Craig (Tattersall) – I've worked with Ian since the beginning of fields we found (he's done all my mastering amongst many other things, a truly golden set of ears as I'm sure everyone reading this will know) and had the honour of releasing on Home Normal, and Craig I got to know through chatting about music and pretty much everything else. Both are fantastic artists who not only inspire me with their music but also as people – kind, generous, and honest – they were the first people I asked and have been hugely supportive since the beginning. So it's beyond fitting the first release is from Craig, mastered by Ian. From there, I got in touch with Brock (Van Wey – bvdub) – I've been listening to his music for so many years and have always been in love with it. He's been amazing since that first email – so open, straight-up and enthusiastic about the label – his album is a thing of beauty, and it came together in an almost unbelievable way. I always smile when I think about it. So glad to call him a friend too now, and from there, I had the confidence to carry on. Currently, we've got a line-up of artists that I could never have imagined when I started out, over a year of releases planned from some of my most loved musicians and more in the works. Field Lines Cartographer, Luke Sanger, zakè, Arovane, r beny, anthéne, Cat Tyson Hughes and The Lifted Index to name a few. So grateful to all of them for being a part of this.
What are the media types that you will release music as? Is there vinyl in the future? Maybe even cassettes?
All the releases will be on CD and digital, and we've already started planning for cassette and vinyl. Physical releases are very important to me – while so much music is now heard via online platforms, I really believe each album is an individual work of art and deserves to exist in the world as something tangible. Every artist knows the time and effort that goes into making beautiful things, so having each release reflect that hopefully does them justice. I personally buy all three formats and chose CDs as the standard for a few reasons: if possible, and it fits with the artist's concept of their album, the physical releases will be a long-form, continuous mix of the album only available on that format – I love extended, uninterrupted listening and CDs are perfect for this; they allow freedom in track and album lengths; the packaging design works well; and, in my opinion, they're just a lovely way to present music and visual art. Tapes and records are beautiful in their own ways, too, so looking forward to working with them when the time comes.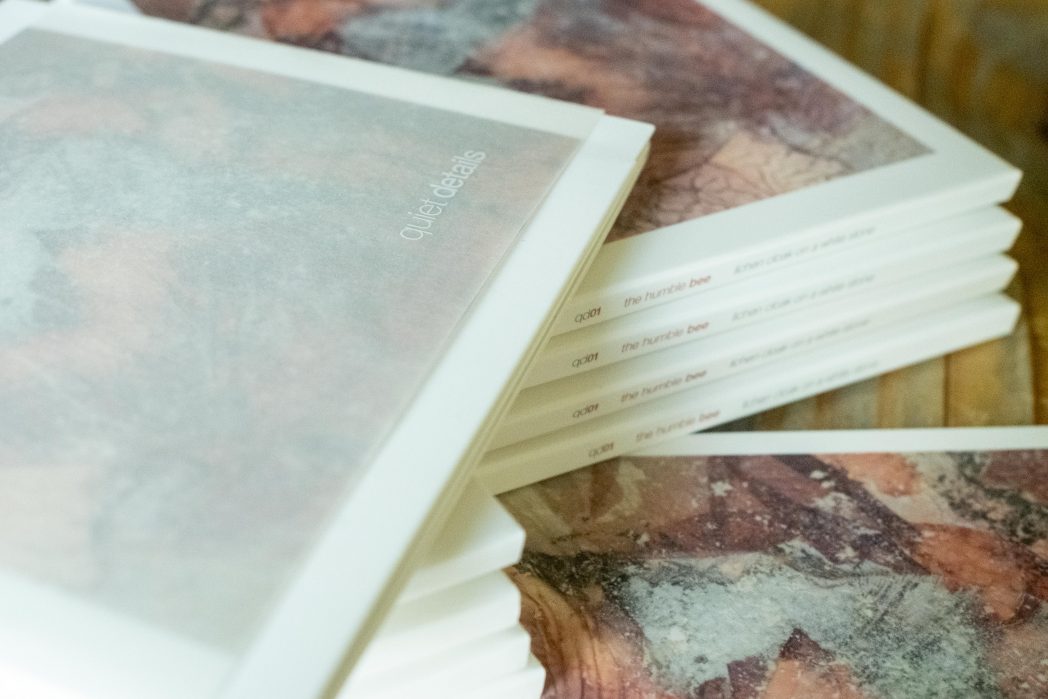 Tell us about the visual aspect of every release. What will the album covers be like?
For each album, the cover artwork is made in collaboration between the artists and me. We both decide together what colours we think best suit the music, then I design the final image using a combination of paper-making, natural dyes, mixed media, collage and analogue photography. I feel the images have a sense of a topographical or aerial view of a place the music might exist – much of the music we all make is abstract and unknowable by its nature, so I wanted the artwork to reflect that. Having the artist integral to the process seems to connect the whole album together in a complete way.
And what about the packaging for your physical releases?
I wanted the overall design to be minimal to focus on the artwork while being a lovely thing for people to enjoy. I know people are buying less physical music these days, so I wanted these to be special enough for them to be worth investing in. The CDs will be a 6-panel digisleeve with a surrounding wide translucent quiet details band – we spent a lot of time thinking about the best way to present it, so it opens in layers and reveals more at each stage, I hope that comes across in the releases. I'm so thankful to my friend Martyn for all his help with the design and layout, he's done a fantastic job on that and the website. Also included will be a print of the artwork if people would like to have that separately.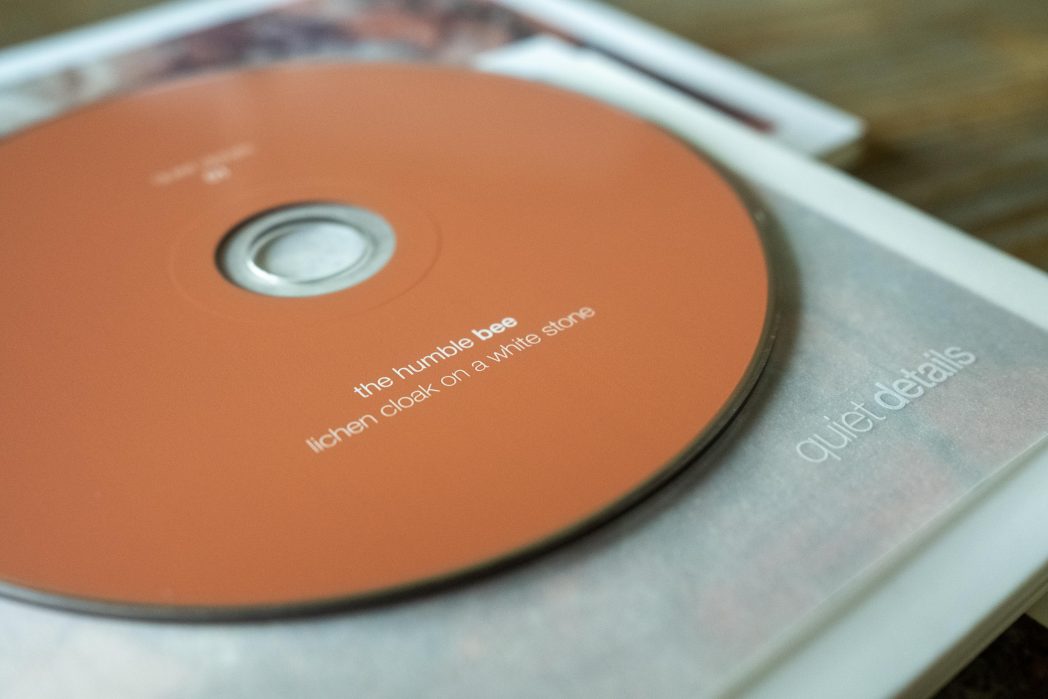 Why would you even want to go into this crazy business of running a label these days? Isn't it completely a thankless job?
Ha, well, I'll find out! It's always been something I wanted to do – I've always loved sharing music, from swapping tapes and mix CDs to DJ-ing… music's so important to me and introducing friends to things they might like has been a constant source of joy for such a long time. So when the concept of the label came together, at the same time as I'd made lots of new friends in the music world, it just seemed like the perfect time to do it. I know it's tough out there, but if now's not the time, it never will be. If I can be a part of sharing what these artists create and be an active participant in giving something to the community, I'll be very happy.
Do you think you'll hopefully break even and possibly make some money in return?
Hopefully both. It's really important to me the artists involved get something back for all the hard work and time they've put into making something so special. I'd love to build up a core group of fans who are into the idea of the label, and by bringing together a wide range of artists whose fans may not know the other people on the label, spread the music as far as possible. Hopefully, this will then help new fans discover not only our music but also the artists' music on other labels or self-releases. So much respect for anyone who releases music or runs a label, so by highlighting them, everyone benefits. We'll also be giving a portion of our earnings to 'Tonic Music for Mental Health' – a wonderful charity "founded upon the belief that participation in music and the arts can aid you in your recovery from mental illness."  All the proceeds from the first and certain future releases will go to them – mental health support means a great deal to me, and they're doing fantastic work. Anyone out there reading this and struggling can find a lot of help there if needed. Starting to think about label nights and maybe something similar at festivals and other events, too, so hopefully, that'll go some way to making this sustainable.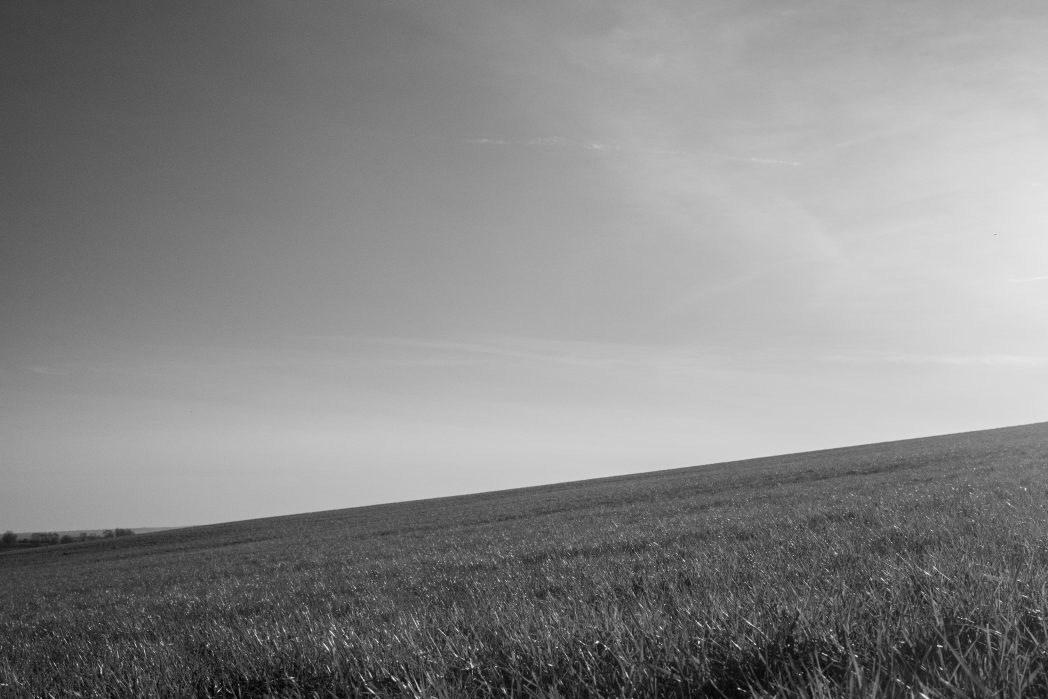 What have you found to be the most stimulating thing about running a label so far?
The most stimulating by far is meeting and working with the artists. The level of creativity is mind-blowing, and everyone's been so friendly and supportive – I love doing this so every time I sit down to listen to a new album, do the artwork, answer emails, or whatever it may be, I'm inspired and enthused by their positivity and talent. Living up to the trust they've put in me is everything, so it gives me lots of energy to do my best for everyone!
What should we be looking forward to this year and maybe even the next?
We've got a release every month well into next year, so lots of music is coming. Hoping to do some events, so putting thought into how/where/when that could work. Personally, I'm working on more music, individually and in collaboration, and putting together a live set. I'll also be doing more mastering for other artists, which is something I really enjoy.
What is the last thing you want to say to readers of Headphone Commute about your new endeavour?
A huge thank you to everybody for all the support and positivity so far! We've had an overwhelming response to our first release – 'lichen cloak on a white stone' by the humble bee – sold out of the first run of CDs on Bandcamp and top of the bestseller charts all on the first day – it's awesome to see Craig's album getting the attention it deserves. It's accompanied by a beautiful limited-edition book hand-made by Craig, with his artwork and words from him and his collaborator Chrystal Cherniwchan, available from his umbrella publishing  (check out the other releases there, too, all great). I love this album, and so happy to see everyone else does too. All his work is wonderful, and this is such a perfect way to start the label, truly full of quiet details. Our next release, [qd02], is from the UK-based synth genius Field Lines Cartographer and it's out on March 15th – very excited about that one, it's a stunning interpretation, and I hope it begins to show the diversity of the music we'll be releasing. It's such a pleasure to be a part of this community and to be in contact with fans, artists, writers, DJs and everyone else involved – I'm very much looking forward to sharing more music over the coming months and years.