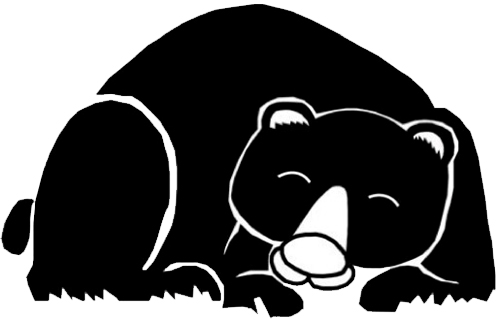 Founded in 2009 by Jonathan Lees, Hibernate Recordings takes you to the melancholic Northern English countryside in the company of musicians such as Chihei Hatakeyama, Hakobune, Clem Leek, Field Rotation, Simon Bainton and Offthesky (…and the list could go on and on!). The label celebrated its 5th birthday in August, complemented with the presence and perseverant work of the multi-talented Katie English, Ian M Hazeldine and Harry Towell. Hibernate expanded with the Rural Colours sublabel, and also introduced the superb Collaboration & Postcard series. Their assiduous efforts result in one of the most exciting ambient labels out there as of now.
How did you first become involved with music?
I've always had an active interest in music, even from a young age. I used to DJ, collected records, and now make music with my girlfriend as well as running the label.
When and how did you get the idea to give birth to Hibernate Recordings?
There were a few reasons, mainly it was just something I always wanted to do but never had the time before, or even any idea how to start one but luckily with the internet it's made things a lot easier in that respect. A lot of my inspiration comes from the 7″ labels that were around during the 90s such as Earworm & Wurlitzer Jukebox. I collected 7″ singles for many years and some of my CD releases, especially the more limited ones reflect this.
How would you describe the sound of Hibernate in 5 words?
Inspirational, melancholic, reflective, fleeting, unpredictable.
What is the concept of the label?
A few years before I started the label I bought a CDr release from a Swedish label, it came in a fat plastic case with a small print and a white top CDr with no print. The CDr was actually blank and when I emailed the label about it, they laughed and promised to send another, it never came. This fuelled me to kick start Hibernate and to try and make something that people who buy it will appreciate it.
Many of us dream of hibernating until spring, while the bear in your logo is living our dream. Whose idea was the logo, who made it?
I feel that all record labels need a logo and a picture of a bear sleeping in a cave, naturally fits in with the name Hibernate. I drew a rough then handed it over to a design student at the school where I work to come up with the finished logo.
How do you usually find and select the artists/music you're going to sign to your label?
Normally it's through people that I know personally as I've built up good friendships with many artists over the years. It's usually a case that people will get in touch when they have a finished album, sometimes I might ask them for a release.
What do you find the most stimulating/disappointing thing about running a label?
Most stimulating is when a release is well received, gets positive reviews and feedback. On the other hand it's saddening after putting so much effort into a release and you see it to go straight up onto a download site.
Do you think that in our digital era the non-musical elements – eg. album artwork – are overlooked and not appreciated enough? How important are these kind of aesthetics for Hibernate?
A lot of the time I think in this digital era, the music itself isn't appreciated anymore, there's too much of it around and to make matters worse people don't expect to have to pay for it.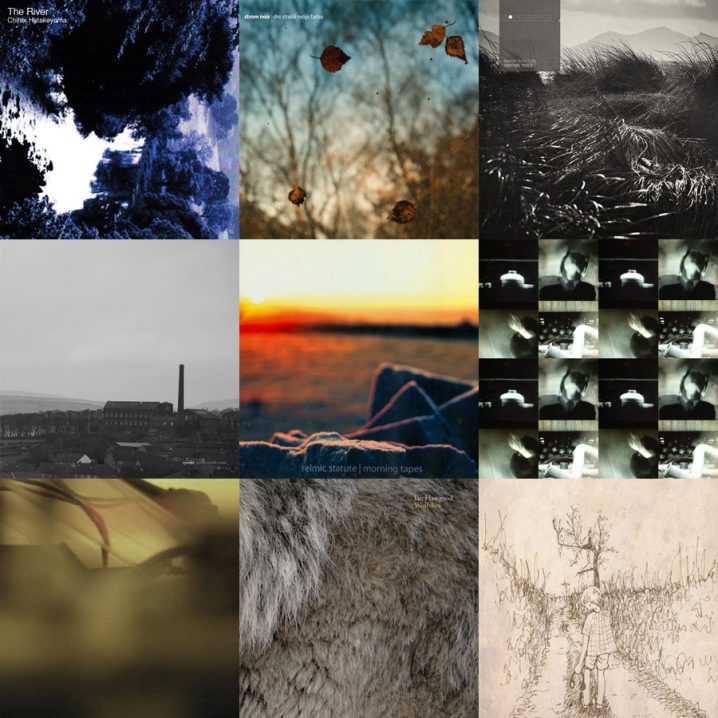 What does a 'regular day' look like at the Hibernate office?
There's no such thing as a regular day, it's part-time alongside my day job. It's busier around release time. For each release, we'll usually work and agree on the artwork, after that the CD goes into production. After that I update the website and then try and promote as best I can. Things don't stop there though as the worst of it is to come which is the packaging and sending the CDs off to both distributors and people that buy from me online.
Is there any artists you would secretly love to sign to Hibernate?
It's no secret but I'd love to work with ISAN, they played a show for us at Café Oto last year and they were fantastic. Also I'd love to release a collaboration between David Liebe Hart and Isnaj Dui, that would be my dream come true especially if they did a flute version of Dog at the Hollywood Bowl.
Do you remember a particularly wonderful moment in the history of the label?
I always enjoy the gigs we put on and have very fond memories of them all, particularly Ian Hazeldine's (Antonymes) contribution to Machinefabriek's set at The Victoria in London.
What kind of advice would you give to someone who is interested in starting their own label?
Have a clear vision of what it is you want to achieve with the label and expect to put in a lot of work for very little reward.
What are the latest news at Hibernate? What should we keep our eyes and ears on?
I'm pretty excited about our new release from Olan Mill & Keung Mandelbrot called 'Seismology', it's a really great mix of experimental, noise and melody. Also I've got an album coming out mid-August from Memory Drawings, they had an absolutely gorgeous album out on Second Language a couple of years ago and I'm so happy to be releasing the follow up to it.
©
Interview by soundsofatiredcity.com
Republished with permission