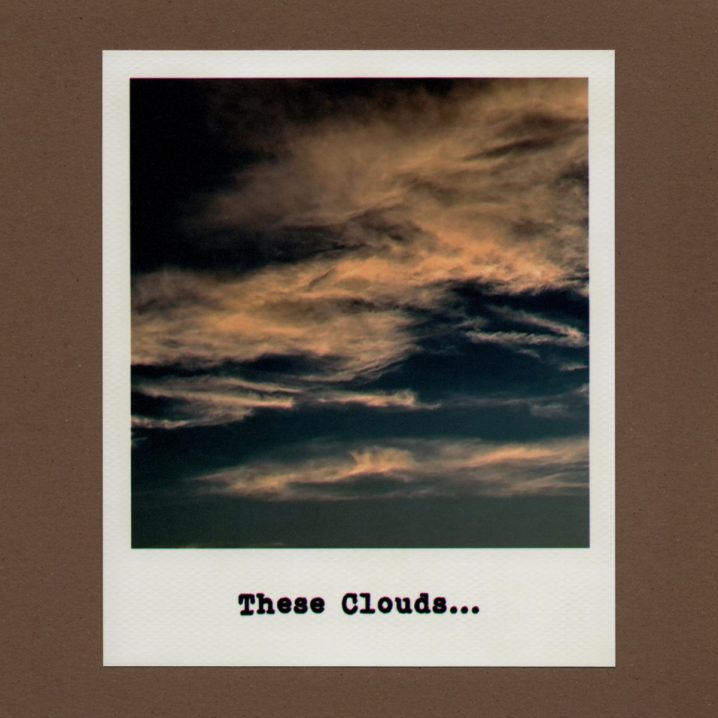 Sound in Silence is a boutique record label from Athens, Greece, founded by George Mastrokostas, aka Absent Without Leave, in the spring of 2006. This past May, the imprint celebrated its 100th release with an 18-track compilation showcasing much of its roster, plus a close and extended family of artists, offering us a glimpse into its curation of ambient, modern classical, electronica and post-rock genres. Take a look at this quick snapshot of appearing artists, and it should give you a good idea of the music contained within: Panoptique Electrical, Sven Laux, Yellow6, The Green Kingdom, Benoît Pioulard, Wil Bolton, David Newlyn, Akira Kosemura, Halftribe, A Lily, SineRider, Absent Without Leave, Hotel Neon, worriedaboutsatan, r beny, Jakob Lindhagen, The Humble Bee, and Hainbach. As with all of its past releases, this compilation is a limited edition of handmade, numbered and stamped little package, with the cover art printed on a polaroid-style photo paper, all held in a recycled cardboard sleeve. I don't think that I should make any further comments on the state of digital and ephemeral music these days – you already know the feeling of clicking through the bot-generated playlists of rented sounds only to experience an unfulfillment of an empty void [no one has ever said "I have this on Spotify"], so, yes, it is nice to be able and hold a little package, knowing that it contains the music of the artist that I support. And even if I never open it and slide it on my shelves along with the many albums, it's still somehow connected to the ownership of 499 other unique copies, which I hope are resting somewhere with their friends.
I can't possibly admit I've heard every single release on Sound in Silence in the last decade. I do remember when George sent me a promo copy of the very first release on his label titled Faded Photographs. I also remember inviting him to contribute towards the "… and darkness came" benefit compilation which I put out in 2012. A few years later, it was A Lily's album, Ten Drones on Cassette, that captured my attention as one of the best albums of the year. I then followed this evolution with music from Ben Rath, North Atlantic Drift, yndi halda, Gavin Miller, Styrofoam, and The Gentleman Losers, whose album Make We Here Our Camp of Winter I featured in Best of 2018 lists. I also have to call out Hotel Neon's Moments, a particular favourite in 2020, followed by øjeRum's Støvfald in 2021, and Marta Mist's Eyes Like Pools a year later. Throughout the past decade, I surfed through the label's catalogue, always impressed with its consistency in output, focusing on pure quality, cohesive aesthetics, and, most importantly, an organic sonic journey.
These days I'm listening to the latest from bvdub, titled Four Forgetting, who previously appeared on the label back in 2016 with Yours Are Stories of Sadness (which is already sold out). As appears to be the case with this prolific electronic musician, whom I honestly have trouble keeping up with, whether it's his ongoing output across the many favourite labels or his physical nomadic existence and lifestyle between the numerous countries, diving into his music brings on a certain flavour of the mind. Long-form, multi-layered,  and frequency-dense progressions constantly morph, blend, and shatter each other in a very particular, enthralling, and enraged sadness reminiscent of wiping away the tears after smashing a fist through the wall. I love listening to his music, but I also do it with care because – and I say this as a positive attribute with all owed respect for Brock's unique craft – it's emotionally draining on me. If you've ever connected with the heart worn on the sleeve of this talented artist, then you'll know what I mean.
Everything is beautifully balanced by Van Wey, who creates one of his best albums to date, blending layers of sublime melodies, emotional themes, deep chords of soothing tones, melancholic drones, orchestral string samples, ethereal vocals and carefully programmed beats. Four Forgetting is another evocatively ambient masterpiece by bvdub that captivates the listener with its massive sonic depth.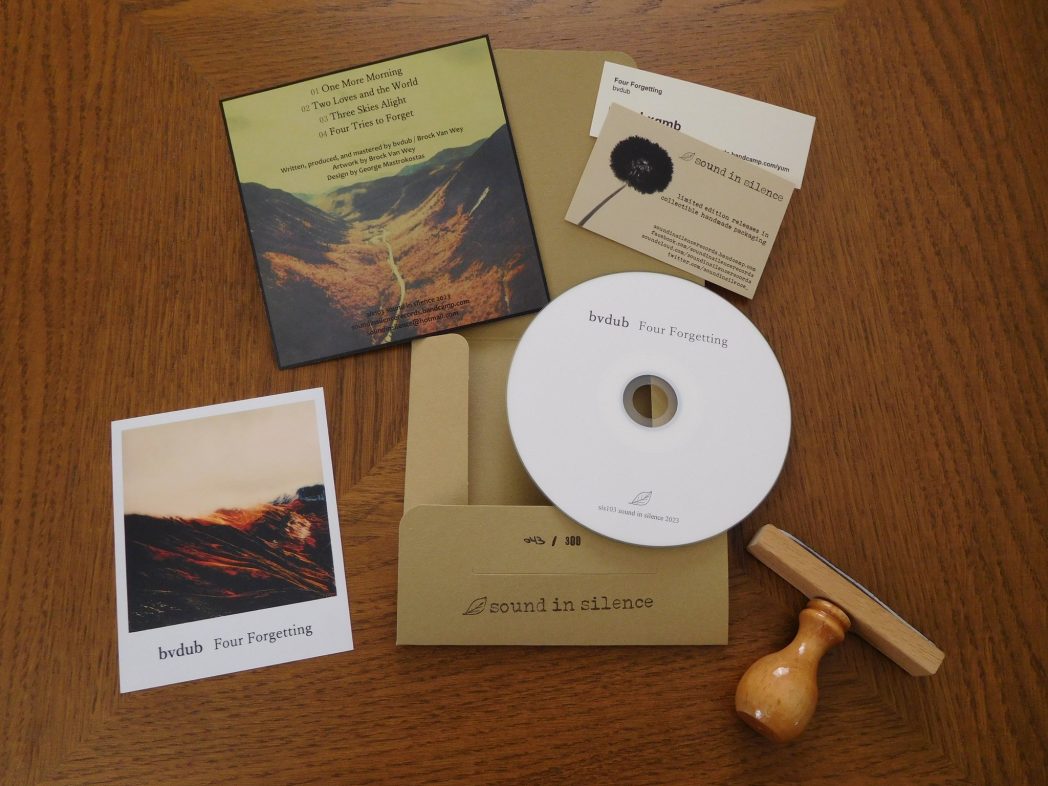 I want to conclude by inviting you to support this wonderful label, even if you don't feel like collecting its physical releases. You can peruse the entire catalogue on Bandcamp and, of course, start with the These Clouds… compilation I mentioned above. Finally, I'll say that I may not have been writing a lot of words about its output, but I certainly have been listening. Perhaps I'll ask George to make me a mix…