The end of the year is near. We know this even without the calendar, as the daylight gets shorter and your favourite sites [with some hesitation?] publish their 'best of year' lists. But here, we've got a few more weeks to go before the final curtain – I always do my clapping at the very end. Great music, like an unplanned encore, is always playing without time. One such great entry comes courtesy of The Gentleman Losers, whose brand new album, Make We Here Our Camp of Winter, is being released today on sound in silence imprint. And we've got an exclusive video premiere, for a track named "Always Crashing on the Same Wave" to share with you.
Created by Samu, one of the Kuukka brothers (the other is Ville) of the Helsinki based group, the video features images of those long night rainy drives, that I'm sure you've all experienced at once. I absolutely love how the lazy windshield wiper is trying to keep rhythm with the song and occasionally matches to the beat. Old homemade reels of those special moments from some lives, not yours, dissolve into a blurry memory that's framed by music. It's a nostalgic drive-through to a film you've seen before, only not yours this time around.
[The Gentleman Losers] felt that this album has a sense of introversion to it, a feeling of winter approaching, and of holing up to wait for the seasons to change.
I love this quote because that's how I feel right now. Preparing myself to cosy up with music for the next few months, I set a course among my favourite albums, as if to binge-watch all that I have missed this year. Among them, I'm sure, will be more than just a few albums from sound in silence, including music by Ben Rath, The Green Kingdom, North Atlantic Drift, David Newlin, yndi halda, Gavin Miller, Styrofoam, and finally, of course, the album of this post.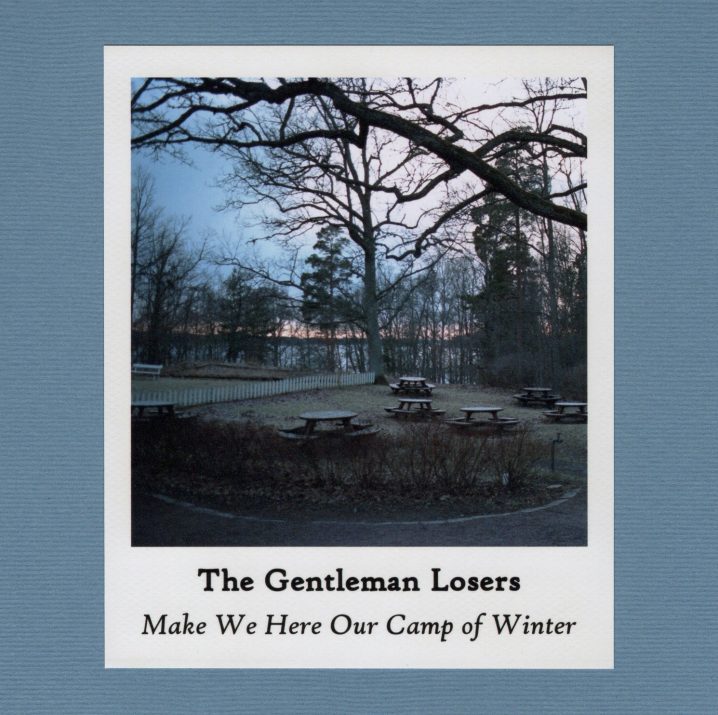 Once again, the album is out today, December 12th, on sound in silence. Grab it on Bandcamp via the below link and check out the rest of the above-mentioned artists!