In this ⟪ REW | FF ⟫ column, I take a look at a trio of entries in the Italian label catalogue, Glacial Movements Records. Founded and curated by Alessandro Tedeschi, the imprint, which specializes in glacial and isolationist ambient soundscapes continues to impress with its newly discovered roster of artists, as is the case with the trio I cover for you today. The output of the label is very measured, with Tedeschi focusing on quality, but with its growing selection (even with 37 releases to date), I'm happy to name it one of my favourites. So let's dive right into it, meanwhile, be sure to also check out a Glacial Movements label mix by Eraldo Bernocchi, which Tedeschi has put together for Headphone Commute back in 2017.
Northaunt
Istid III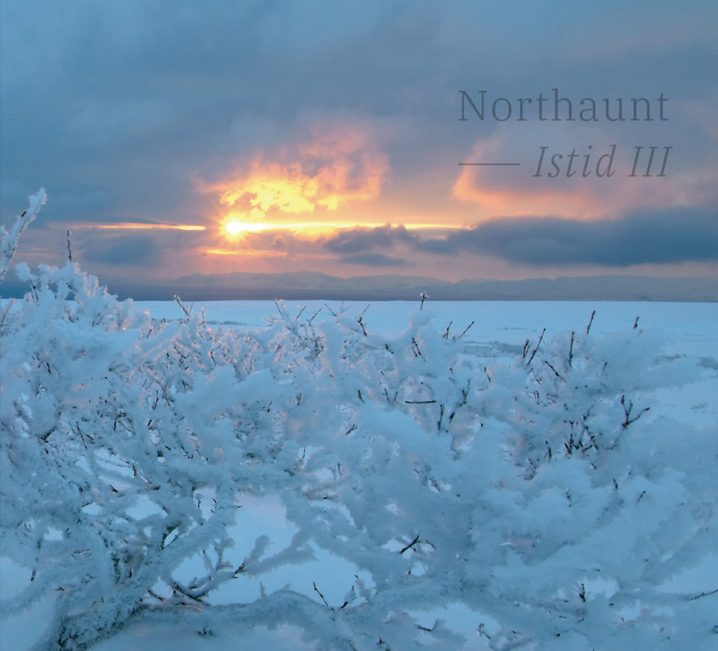 We first rewind to January of 2018 [hence the name of this column, right?], when Norwegian Hærleif Langås appeared with a third instalment in his dark ambient Istid mini-series, "dealing with the world before man, the beauty and loneliness of ice age earth." Norway may be up there, over the Arctic Circle, but after having visited this country, I was overwhelmed with its extended beauty, sprawling with the many mountains, waterfalls, and shimmering lakes. Ideal for the focus of Glacial Movements, Istid III is replete with field recordings, sounds of the crackling ice, images of the low-setting pale sun over the desolate landscape, and that deafening silence which is muffled with snow. As the light glimmers out in the early evening of an endless winter, the frozen water rings out like a singing glass, resonating in the high band of the frequency spectrum, and perhaps even further, beyond the perceivable levels of sound. Similarly, on the opposite end of the scale, deep cavernous rumbles resound in the twilight, moving at snail's pace, like tectonic plates. And here you are, in the middle of this climate, cold and indifferent, distant and dismal, bleak and alone. Yet in the morning, the sun shines again… Highly recommended for fans of dark and isolationist minimalism. Don't forget that you can start with the first two instalments, available as a single release on Cyclic Law. Loyal followers of Lustmord, Sleep Research Facility, and Thomas Köner will feel right at home. Sorry, folks, the physical release is long sold out, but you can always buy digital (especially FLAC).
Equal Stones
Below Zero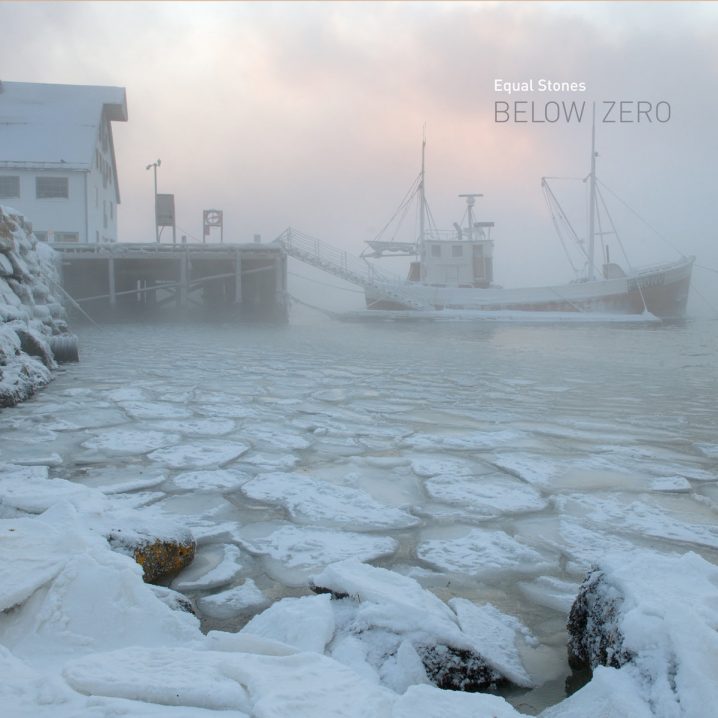 Staying with the theme of distressed lands and waters [brrr, even the cover art makes me feel cold], we enter the world of a Dutch composer Amandus Schaap recording under his Equal Stones alias, with deep reverberating sounds emanating "from the perennial layers of the permafrost." This record was specifically produced with the label in mind, channelling all of its declared aesthetics, from the cold arrested textures to the slow-moving ice. The light is nearly absent in these landscapes, and we are left with a heavy-weighing contemplating space. The dark ambience of Below Zero often dips beneath the realm of dreary music [if such a place exists], peeling back the crevices of long abandoned (and possibly intentionally locked away) environments where stale atmospheres do not have room to breathe. This is a home of the post-prophetic phrases, where the winter has come a long time ago and stole a breath to stay until all life has gone beneath its stifling sigh. It is not a lonely northern fisherman's village that has taken a break from the season until the sun defrosts its single ship [I wonder where I got that image from], but is rather a forsaken terrain, like that of the Chernobyl, where life may not return to, even after winter steals a glance away. If the above description appeals to you [as it does to me], then you're in for a treat! Oh, and Rafael Anton Irisarri's mastering touch on the record is a special frozen cherry for your lifeless pale cake.
FRAME
The Journey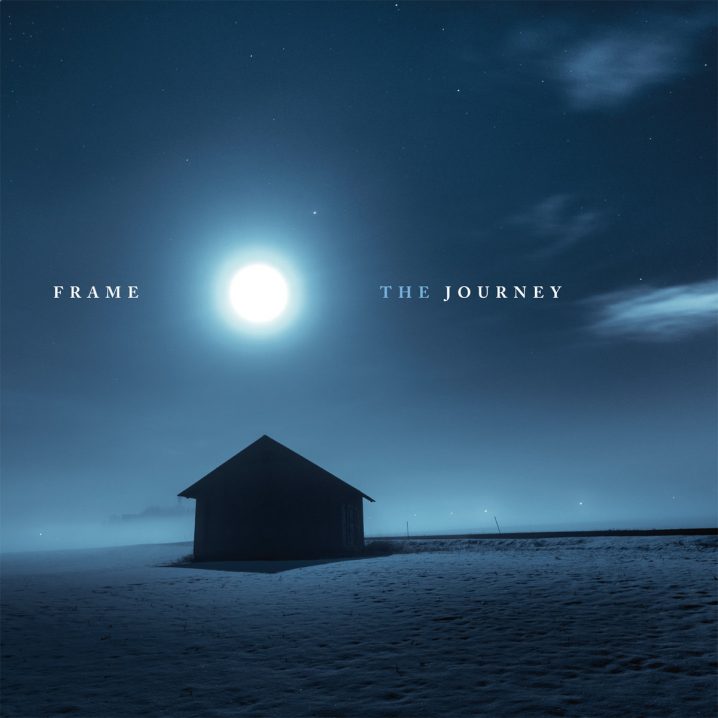 I polish off this Glacial Movements thematic entry with a gorgeous work by FRAME, a project by the Italian Andrea Benedetti and Eugenio Vatta (although the press release states that all music has been written by the latter). The Journey is a slow-evolving cinematic album. In fact, the project aims at creating "a sort of live soundtrack: humanity and technology in communication," putting together snippets of environmental field recordings with electronic instruments for a quadrophonic sound system during the performance. For this studio album [another, specifically recorded for the label], FRAME constructs nine pieces, each named after a planet in our solar system, in order of their distance from the Sun, concluding with the final track, "The Arrival", beyond the satellite of Pluto, into an empty space where silence rules. This is another kind of coldness, another kind of emptiness, beyond organic form and vacant expanse. The type where sound can't exist because there's nothing to displace, and only low light treated sensor plates can capture a material presence. During the hour-long journey, you will be transported through this subsonic space where synth pads and acoustic sounds compete with muteness in dynamics. A quiet drony soundscape awaits a weary nomad, and if you only close your eyes, you may arrive yourself as sound. Big thanks again to Alessandro Tedeschi for consistently searching out and elevating this music towards our ears.