øjeRum
A Certain Grief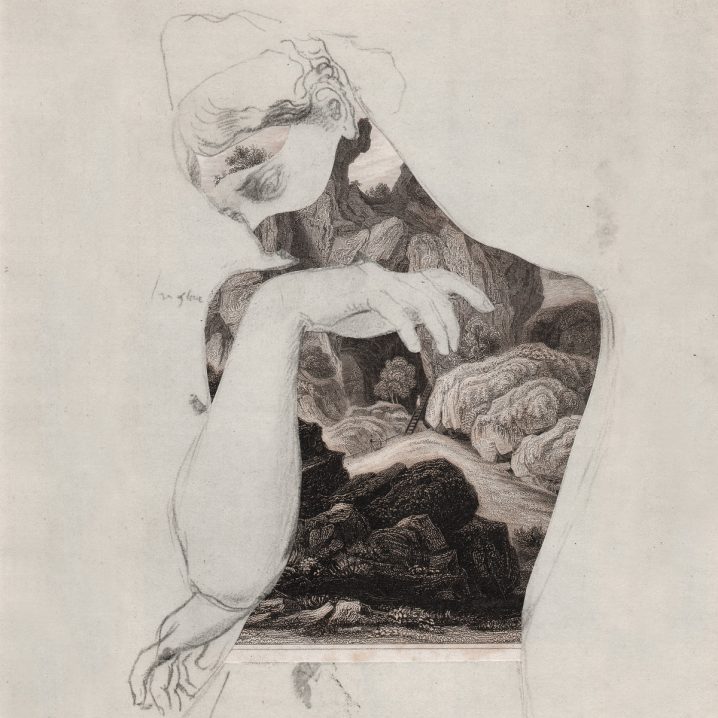 As the polar vortex plunges the northern hemisphere into a deep freeze it seems the right time to visit A Certain Grief, the latest opus from Danish collage artist and musician Paw Grabowski aka øjeRum. It is an album that was literally recorded with gloved hands in the cold as he explains himself: "All sounds are recorded at my girlfriend's parents house. They live remote in the countryside and have a really old pump organ in the living room. It's a really old house and in winter they only heat up this room for special occasions. I recorded this two winters ago in freezing cold, with gloves on and candlelight. All background sounds are the actual sounds that were in the house while recording; the creaking chair, the crackling and pumping of the organ, the everyday noises of the family talking and working in the kitchen next door." Whether it is one of his mesmerizing collages or a delicate musical composition, few artists conjure the illusory melancholy of nostalgia as effectively as Grabowski. The mournful sounds of the pump organ hang in the air like exhalations of warm breath while the background recording captures every creak and groan that echoes in the bracing stillness of the room. What was cold and empty is now filled with memories and a palpable sense of loss. From the unlikeliest of settings, øjeRum has created a hauntingly beautiful, elegiac suspension of time. Be sure to also check out Syv Segl out on Obsolete Future cassette label.
Ex Confusion
I Remember When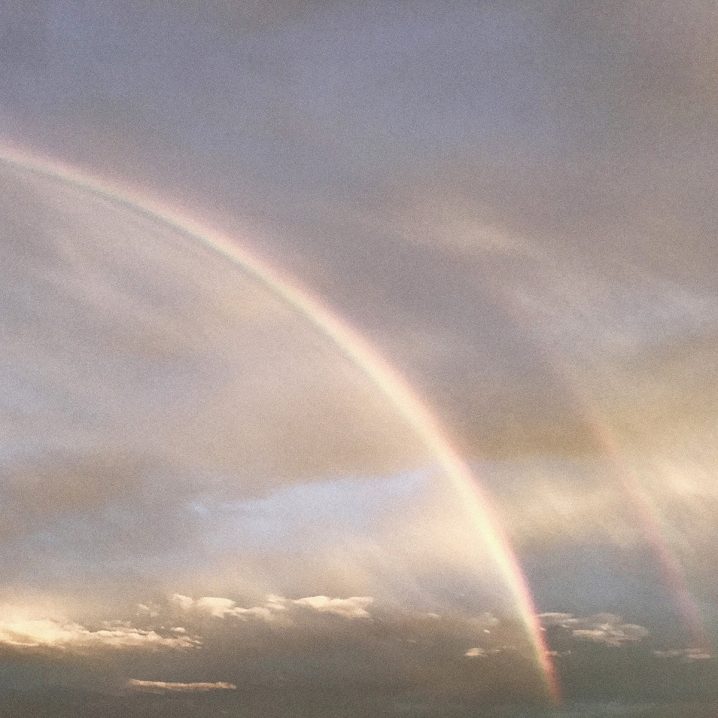 I've been a fan of Ex Confusion since his signing to n5MD. In 2012 Atsuhito Omori released Embrace, following by With Love a year later. I've always turned his music in the times of stress, anxiety and (er) confusion. There's something in his sound that I have previously referred to as "the warm palette of textures, smooth soundwave curves, and generous reverb to give you a feeling of floating." On his latest opus, Omori continues in the vein of guitar-driven ambience, shoegaze, and drone, "carving music out of hazy memories." A particular favourite [however short] is a second piece, titled "Forgiven", which reminds me of Basinski's work, with its drowned out gorgeous loops, existing somewhere in the space of your peripheral hearing. Further meditative pieces ebb and flow with melancholy undertones. Such is the case with "Tears" which gently reveals itself in a myriad of layers, like courage taken by a flower to open up its beauty to the world. "Omori excels at his brand of heart to hands clouded ambient by utilizing faded repetition with ghostly percolating guitars printed to old formats." An included collaboration with Thomas Meluch of Benoît Pioulard project only adds to the depths of veiled heartbreak from which at times we glimpse a ray of light. Meticulously curated track titles, such as "Forgiven", "She Waited For You", "Nothing Stays The Same", and "Your Touch" hint at a theme of longing for a time and place, full of tenderness and love, which, captured on the album is finally preserved… in music…
Fennesz
Agora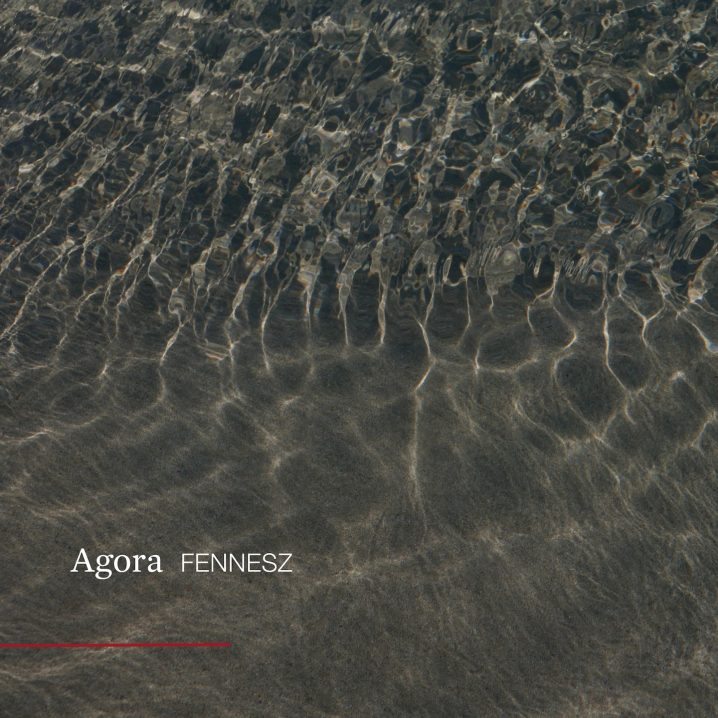 I haven't heard from Christian in a while. At least from any of his solo albums as Fennesz. And now, returning to the monumental Touch, Fennesz is back with his Agora, first solo work since Mahler Remixed (Touch, 2014) and Bécs (Editions Mego, 2014). The four tracks on the release combine etherial ambient with both, distortion and soft textures all at once. The long stretches of a single-note drone remind me of a resonance that's left behind the gong or singing bowl that's left to surrender into silence. Organic sounding waves of meditative chords carry upon them filter sweeps of saw-toothed sounds. Fennesz writes: "It's a simple story. I had temporarily lost a proper studio workspace and had to move all my gear back to a small bedroom in my flat where I recorded this album. It was all done on headphones, which was rather a frustrating situation at first but later on it felt like back in the day when I produced my first records in the 1990s. In the end, it was inspiring. I used very minimal equipment; I didn't even have the courage to plug in all the gear and instruments which were at my disposal. I just used what was to hand." I've played Agora many times already, of course as a soundtrack to my commute, and am extremely happy with the outcome, however minimal instrumentation and effects. It is a feat of this immense composer to generate a space with elements at hand. Recommended for fans of Rafael Anton Irisarri, William Basinski, Lawrence English, and Ben Frost. The album is out on March 29th, 2019.