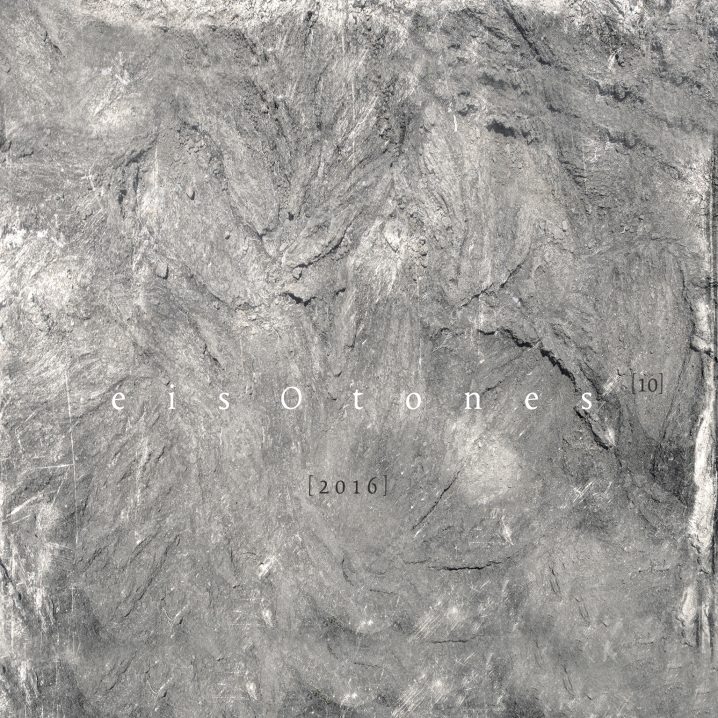 50 tracks from 50 albums of 2016
Last year we have introduced the imaginative curation by Mathias Van Eecloo with eisOtones 9, and so we decided to follow up with the next installment, nearly a year to date from the original broadcast. Let's hope we make this into another wonderful tradition! Here are some words from Mathias:
Here are some of my favorites songs from 2016. A mix session recorded for the eisOtones project which is to have 20 mixes with a duration of 72 minutes with 50 tracks. The complete project to have a duration of 24 hours with 1000 songs. Actually, it's the half of the project.
Be sure to also check out IIKKI, a brand new edition project curated by Eecloo, which is a result of a dialog between a visual artist and a musician resulting in a limited edition published book and vinyl.
Tracklisting:
00.00 mn – 04.59 mn : Brahma Sri T. Appadurai Aiyengar / Ian William Craig / Claire M. Singer /
04.35 mn – 10.51 mn : Cello + Laptop / Fire ! / Julia Holter /
10.17 mn – 13.53 mn : Federico Durand / Borealism / Melodium /
13.42 mn – 17.06 mn : Giuseppe Ielasi / Sacred Flute Music From New Guinea / Machinefabriek / Pierrot Lunaire /
17.06 mn – 21.34 mn : Aaron Martin & Leonardo Rosado / Gareth Davis & Machinefabriek / Quiet Noise /
21.11 mn – 29.11 mn : Grischa Lichtenberger / Ketev / Eosin / John Chantler /
28.55 mn – 32.43 mn : Guy Gelem / Yves De Mey / Mere /
32.44 mn – 39.35 mn : Fenton / Marisa Anderson / Kristin Thora Haraldsdottir / Dag Rosenqvist /
38.33 mn – 45.55 mn : Pink Siifu / Smileswithteeth / Suokas / David Toop / øjeRum / Sonic Youth /
45.37 mn – 50.21 mn : Sophie Cooper / Federico Durand / Chris Herbert / Datach'i /
50.12 mn – 57.41 mn : We Will Fail / Bsd.u / Olli Aarni / Solo Andata / Cyril Secq & Orla Wren /
57.11 mn – 65.07 mn : Wouter Van Veldhoven / Hastings Of Malawi / Ben Collier / Gonjasufi /
65.08 mn – 72.49 mn : All These Fingers / Autechre / F.S.Blumm & Nils Frahm / Ben McElroy /