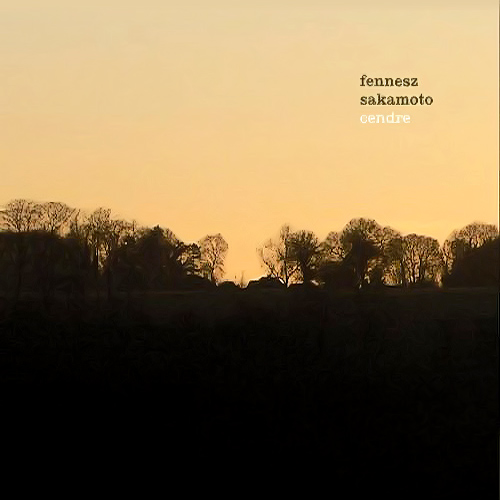 Here's a release that I've been meaning to cover in detail for a while. Touch Music was launched in 1982, initially releasing cassette magazines. Twenty five years later, Touch is at its peak, perfecting their output with carefully selected works by Christian Fennesz, Ryuuichi Sakamoto, Oren Ambarchi, Biosphere, Ryoji Ikeda, Philip Jeck, Chris Watson and Mika Vainio, among many others.
Since the 90s, Fennesz and Sakamoto have performed live, with Sala Santa Cecilia being their first collaborative EP (Touch, 2005), recorded live at Auditorium della Parco Musica for the Romaeuropa Festival. Two years later, the duo got together to compose their first full length LP, Cendre. In between these two releases, Fennesz recorded an album with Keith Rowe, Toshimaru Nakamura and Oren Ambarchi, under a collective moniker 4g, titled Cloud (Erstwhile, 2005). Meanwhile, prolific Sakamoto (recording since 1978) released a remix album, Bricolages (Warner Music Japan, 2006) with a collection of reworked tracks by an amazing roster of artists like Alva Noto, Taylor Deupree, Snd, Richard Devine, Slicker and even Craig Armstrong. Needless to say that I was pretty excited to hear what the couple come up with, with such an amazing web of connections and an array of experiences. And Cendre doesn't disappoint.
Sakamoto is back at the piano, this time bathed in a warm lush of ambient bliss, as flooded by Fennesz. The reverberations of drone-like pads almost swallow the notes whole, occasionally letting them cut through the descending fog, and shoot up like a sparkling reflection of a dying star. Editors at Boomkat have said it best : "The fact that you're […] reading this review assumes you're of a certain musical disposition, and if you are in any way interested in the more beautiful things in life, the sensitive yet experimental end of modern music – pay close attention as this album is just about as good as it gets." A modern classical marvel.
Update (2001) :  Fennesz + Sakamoto are at it again! Check out their latest release, Flumina, out on Touch, 2011. Make sure you also read our review of Fennesz' Black Sea.