… an expansive sonic architecture, balancing exquisite composition with space for improvisation…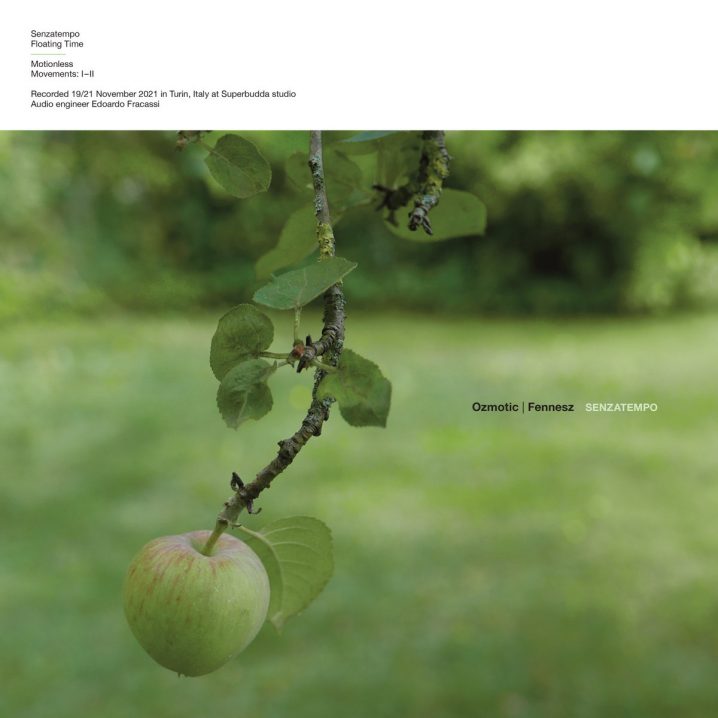 Release Notes
Label: Touch
Released: April 14, 2023
Engineers By: Edoardo Fracassi
Artwork By: Jon Wozencroft
Out of all of the negative and adverse comes something positive and desired – a record of expansive pseudo-orchestral movements wrapped in electronic microsound and glitch. The negative bit here is the onset of the pandemic, during which many of the musicians found themselves in isolation. And the positive, of course, is the newly found ways of collaborating together and creating something beautiful along the way. Such is the case for this "lockdown record", where OZMOTIC and Fennesz found themselves to be a distance apart, exchanging ideas over a period of time that became this aural conversation on the perception of time. Working remotely on these ideas, the trio proceeded "to focus our attention on those periods of life in which time tends to dilate, to lose its boundaries, dedicating ourselves to the project without the fear of resting on indefinite moments of stasis – trying to take the time of creation as an ally, making the most significant ideas 'sprout', distilling emotions and crystallising them slowly." Conceptually, that's all fine and well, but what about the music? What has been bourne out of this effort, and what's here to love?
Over the course of just four long-playing pieces, spanning a total of thirty-five minutes and change, Austrian composer Christian Fennesz and Italian multidisciplinary duo OZMOTIC, weave a textural blanket of symphonic progressions pierced by high-pitched micro tones, deep rolling bass, and sprawling guitars. The album immediately reminds me of the sonic palette explored by the late Ryuichi Sakamoto and Alva Noto, except where the distant piano drops are replaced by amplified strings and the surgically pristine clicks are modelled by synthesized chirps. Soft frequencies and distorted sounds are joined in a union of gorgeous and raw, atmospheric and noisy, reverbed and cut, and this cohesive cacophony of all-encompassing onslaught creates an exquisite space in which one simply rests. These post-classical movements are constructed with "chordal waves, and melodies inlaid with counterpoints with broad architectures and sinuous movements", disregarding all tempos like one single breath. The result can be an overwhelming kaleidoscopic experiment, but it can also be truly musical, and that's what I truly enjoy.
The music of 'Senzatempo' moves in balance between composition and improvisation. It is a symphonic work for an imaginary orchestra in which melodies, counterpoints, dynamics and sonorities define a structural breadth reminiscent of classical music.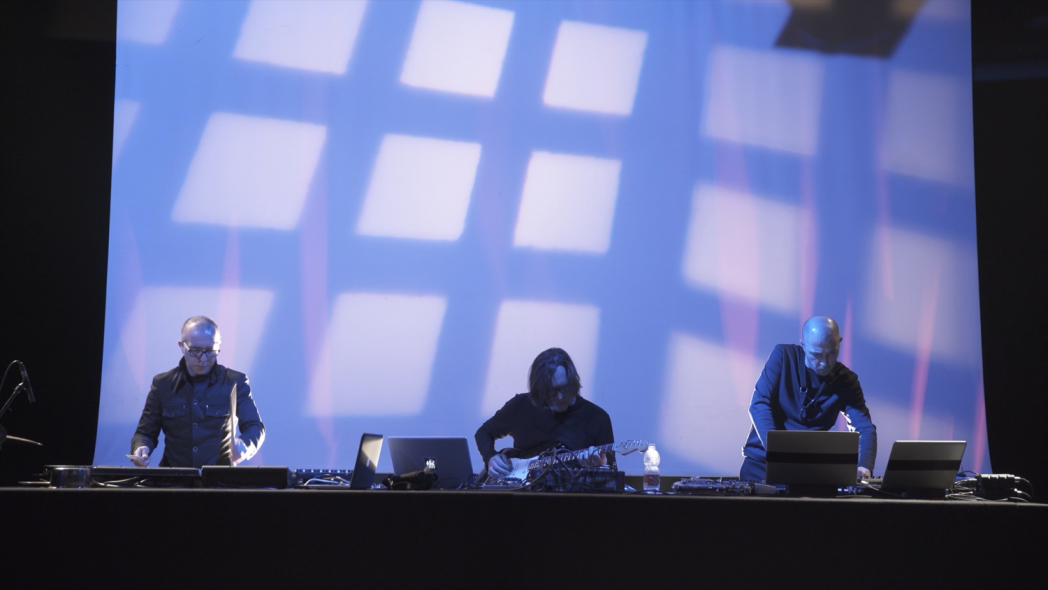 This is not the first collaboration of this trio. In 2015, they released AirEffect on Folk Wisdom. A year later, Fennesz appeared on Ozmotic's Liquid Times. Meanwhile, Fennesz last put out Agora in 2019 on Touch, which has subsequently won my praise as one of the best albums in Music For Sonic Installations In The Cavern Of Your Skull, which he followed up with two live recordings, one Live At The Jazz Cafe (Touch, 2019) and the other Live At Empty Bottle, Chicago (2020, self-released). So yes, one can almost say that this is the first record from Fennesz in the last four years. This album came out on April 14th, and, unfortunately, as of this writing, the vinyl copies are already all sold out. But digital, of course, is still available, and arguably, it is just as good. I highly recommend this album, and I'm sure I'll see it appearing on these pages again, celebrating the best music of this year.