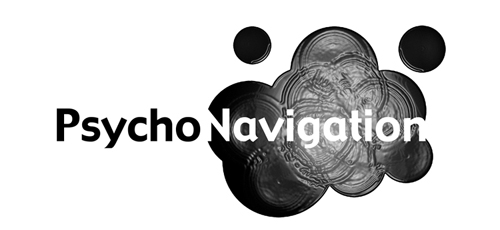 In this latest installment of Sound Bytes label special, we cover two latest albums and a compilation from Psychonavigation Records. Appearing on the scene in 2000, Psychonavigation was launched by Duble DJ, Keith Downey, with an aim to release music produced by Irish musicians. The submissions for the label first originated from the demos sent to Downey's pirate radio shows on Kiss FM and Power FM. In September of 2000, Downey release a Psychonavigation compilation subtitled "rhythmical perceptions and concepts from the minds of experimental artists". Since then, the label continued its dedication to electronic music with a steady release schedule, eventually promoting not just Irish musicians, but artists from all over the world. Today Psychonavigation celebrates its 11th birthday, continuing its mission of introducing the world to quality electronic music.
Buckminster Fuzeboard – Funny Noises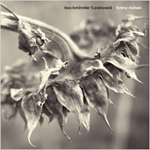 Listening to the music by Buckminster Fuzeboard, I am immediately reminded of the good old days when trip-hop, lounge, and big-beat dominated my collection, with releases by The Orb, Future Sound of London and Ninja Tune's early artist roster. In fact, I often ask myself, why isn't music like this made anymore? Why can't we revamp the style with the latest approach to recording and quality production? Why does everyone have to jump on the dubstep wagon, that frankly, has left the station a few years ago. But I digress… Perhaps the sound has something to do with the fact that  Dave Fuller, releasing his first full length for Psychonavigation Records, has actually been producing since the late 90s. His debut, How To Make C 60 BR 24 In Under An Hour came out back in 1998 on the obscure Slabco Records. Since then, the Boulder (Colorado, US) based musician has been collecting bit and pieces that would eventually form the baseline for Funny Noises. "Fuller's association with Psychonavigation goes back to the birth of the label with his contribution to its debut release, making the latest project somewhat of a musical home-coming for the artist. On the new material Fuller stays true to many of his original inspirations as we hear a new fresh twist on the found sounds, quirky samples and chilled beats which made his seminal debut  a must have album for ambient fans over a decade ago." Welcome back to the scene, Mr. Fuller. Let's hope you can leave another mark on its history.
Cuttooth – Elements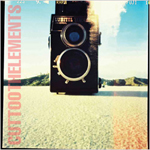 Vinyl fuzz, digital buzz and raw hip-hop are at the center of Cuttooth's album, peppering the silence with obscure vocal samples and radio monologues. With many hidden messages and out of focus rhythms the release is wrapped in hazy background and textured solid beats. The sixteen tracks are all short, barely approaching the three-minute mark, resembling instrumental vignettes designed to be picked up by a lyricist to lay down his rap. The cinematic and almost apocalyptic tendency of the album hints to the poet to choose his most somber rhymes. With a hint of Burial-esque aesthetic, but a bit less enigmatic approach, Cuttooth invites us into his world of miniature stories for late summer nights. Behind the alias is Nick Cooke, a Newcastle Upon Tyne based artist producing instrumental downtempo beats. For his debut release, Cooke reworks some of the beats he produced in the past, with a new inspiration from Flying Lotus' Los Angeles (Warp, 2008). "I was always basically a little bit disappointed with the lack of effort a lot of hip-hop producers put into their beats and always felt that it was possible to do something more, which is why when I heard that [Flying Lotus] record I was like 'This is what I want to do'". Fans of instrumental hip-hop with a touch of electronica will enjoy.
Various – Mindfield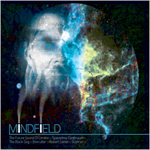 Mindfield is not the first compilation for the Dublin based Psychonavigation Records, so the label knows how to curate a release of various artists and grab our attention with a few prominent names. For example, tracks by The Future Sound of London, Scanner, and Spacetime Continuum immediately make us salivate over this selection. The label boss Keith Downey also uses this opportunity to showcase some of his current artist roster, with contributions from the above reviewed Buckminster Fuzeboard and Cuttooth, as well as Anodyne (with an amazing dark techno remix by The Black Dog), Zombie Computer and Toby Kaar. And that's not all! Arve Henrickson, Robert Leiner, and even Boxcutter make an appearance on this fifteen track release. The digital version of the compilations adds seven more tracks to the selection, taking the listener on a journey across a variety of genres of electronic music, including ambient house, beat driven techno. bass infused dubstep and atmospheric IDM. Since the release is not focused on a particular genre, Downey present a collection of tracks representative of today's music scene, and of course the output of the label. My favorite tracks on the compilation include Maschine's Linre, with its glitchy percussion ala Telefon Tel Aviv, Gel-Sol's psybient vibes of Gel's Hole, and of course, Future Sound of London's Heart Sick Chord with nostalgic melodies reworked with a harpsichord, previously appearing on their Environments 3 (FSOLDigital, 2010). An excellent introduction to the label, and a wonderful entry into the world of electronic music for any beginner.