In this installment of Sound Bytes, I wish to cover a few compilations that recently grazed on the cones of my speakers. I've got some ambient, downtempo, and IDM here for you to munch on. And what's more delicious about this organic cocktail is that a lot of it is FREE! Bon appetit!
Made of Dawn (Blue Hour Sounds)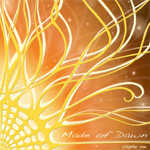 Kicking off this label's birth is a chill-out 10-track compilation titled Made of Dawn. This very first release from the Italian Blue Hour Sounds label features many well known artists in the downtempo scene, as well as a few newcomers. Followers of psychedelic and morning trance should recognize a few names on here, such as Sebastian Taylor (Digitalis, Kaya Project, Shakta etc.) appearing here as Hibernation; Eliot Morgan Jones and Nick Woolfson appearing as Sounds From The Ground; Michael Hodgson and Paddy Free as Pitch Black; René Gundel Nielsen & Martin Spanner Zimmermann as Beat Bizarre and many others… This is a beautiful selection of psybient vibrations, perfectly curated for the fans of Headphone Commute's Best of 2009 Music For Awakened Spirits And Open Minds. The founders of the label, Luca and Jasmine plan on following up this downtempo release with a psytrance compilation, The Garden of Delights. And if you're not a fan of  psychedelic music, well maybe now is the time to check it out, because this compilation is 100% FREE!!! A 128kbps MP3 version is available for download in exchange for your email.
Clicks & Cuts 5.0 – Paradigm Shift (Mille Plateaux)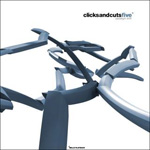 Mille Plateaux is back!!! That's right, kiddies, this is the influential  German label that introduced us to genres like click-hop, glitch-pop, clicks and cuts! Kicking off back in 1993, Mille Plateaux brought us compilations like Modulation & Transformation with appearances by Aphex Twin, Cristian Vogel, and Air Liquide. In 1996, the label released the infamous Gas record, and in 1999 they catapulted SnD. In 2000, Vladislav Delay joined the roster and introduced us to the Clicks + Cuts series! And Alva Noto's debut, Prototypes also came out on Mille Plateaux. In 2004, the label went into hiatus, and now, four years later, it's back with it's fifth installment of Clicks & Cuts, subtitled Paradigm Shift! Now it should be no wonder to you, why I am so excited about this release! Many new and familiar names on here, like Kabutogani, Aoki Takamasa, Kiyo, Gultskra Artikler and of course, Ametsub! As the series suggests, this is a selection of fresh glitch sounds: "from Minimal Clicks to IDM-/Dub-ish tracks via Ambient and Sound Art to the 2 'Evac' tracks going to the Artcore and Organic extremes" that should get your taste buds wet for all the music to come!
Intelligent Toys: We Make Music (Sutemos)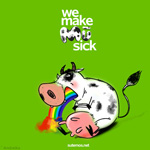 I'm going to start off and state outright that Sutemos is one of the most influential net-labels! A lot of new and established talent has come through the doors of this Lithuanian purveyor of electronic and experimental sound! Its ability to spread the music far and wide, is what makes it 'influential' in the scene – especially since all of the releases can be downloaded for FREE! What better way of putting the music in your ear? The very first volume of Intelligent Toys series was released back in 2004. Eight years later we say the fifth installment, featuring artists like AGF/Delay, Deer, Monoceros, Ulrich Schnauss, Yagya, Swod, Miwon, Funckarma, Sense, Praveen, Kero, IJO, Ruxpin and many many others! This sixth entry, subtitled We Make Music is a three volume compilation with over 50 tracks! That's right, it's over 4 hours of music available to you for free! And the roster? We've got AGF, Monokle, krill.minima, Maps And Diagrams, Jan Jelinek, MINT, Sabi, Esem, Sleepy Town Manufacture and more than a handful of debuts – I can't possibly list all of them here! As with all Intelligent Toys, this release is accompanied by a gallery of nearly 30 images, which in itself makes this compilation a collector's dream. So don't delay, and experience the sound of evolving electronica for yourself! Remember, it's FREE!