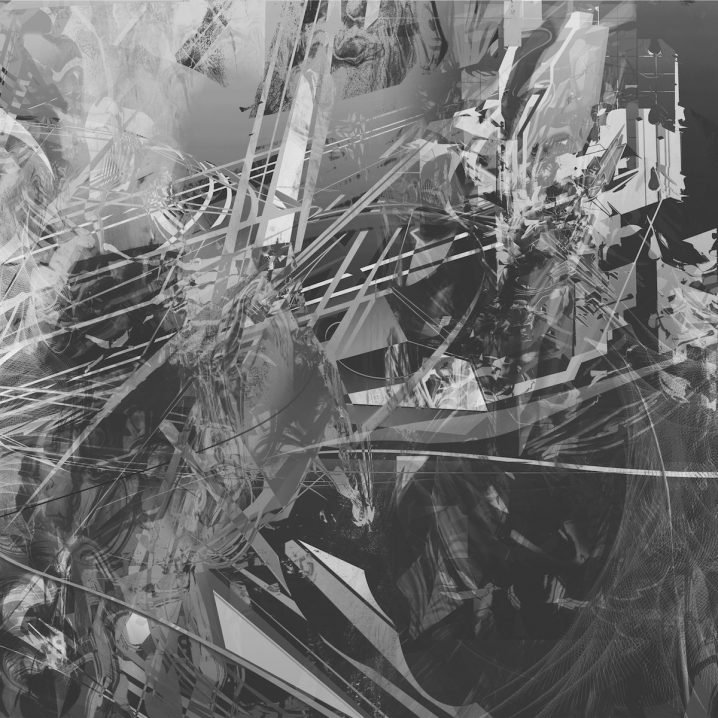 Guess what? Autechre secretly uploaded over 13 hours of video on YouTube! And guess what? I don't care! Look, it's not that I'm not a fan, but with the elseq 1-5,  NTS Sessions, and literally hours upon hours of AE_LIVE performances, it's nearly impossible to unpack, digest, and truly appreciate the volume of work that has been heedlessly dropped upon our ears. Why would I even bother with another thirteen hours? Whatever happened to a beautifully crafted album, full of concept, theory, and awe, where less is truly more? Again, I love the bending twists of all that's now out there, but there is something which is more exciting in town, kids. And that something is worth your full attention! So buckle down and turn it up!
Atlanta-based electronic musician, producer, and sound designer, Richard Devine, has been a long-time purveyor of modular synthesizers, advanced DSP programming, and intricately complex experimentation. His nearly endless fascination with sonic architecture is evident from a strong social media presence [feel free to nerd out on his Instagram], as well as mind-warping live shows and knowledge-sharing workshops. So it's important to peel apart the twelve tracks of his latest album, especially when it's a full-length six years past his last. Appearing on labels such as Schematic, Sublight, Warp, Detroit Underground, and now, a very special outlet of Mike Paradinas' Planet Mu, named Timesig curated by the one and only Aaron Funk [time to dust off those Venetian Snares!], Devine is back with a dazzling arrangement of aural honour and respect, that will hold its pedigree in history.
After a twelve-minute amorphous opener of "Microscopium Recurse", Devine dives right into his rhythms, and although the intricately manipulated percussion is full of microscopic intrinsics and effects, the head-nodding beat is still prevalent, allowing your mind to latch on to something, to keep a steady metre. I feel that Richard knows this, and so, no matter how deformed and bent these atonal sounds are the cadence of the piece holds up its monumental structure upright. This allows for a formation to stand strong, while free abstraction sways through open trails and paths. Some pieces on the album appear naturally organic, as the flowing electric current is bringing these machines to life. Modular synth geeks shall drool over his custom Eurorack system and two Nord G2 units which are showcased on Sort\Lave.
I've been using modular synthesizers since I was 17, but have never written complete tracks using these newer systems. This was my first experiment to see if it would be possible and I probably spent about 5 years building up the systems that I used on this album.

-Richard Devine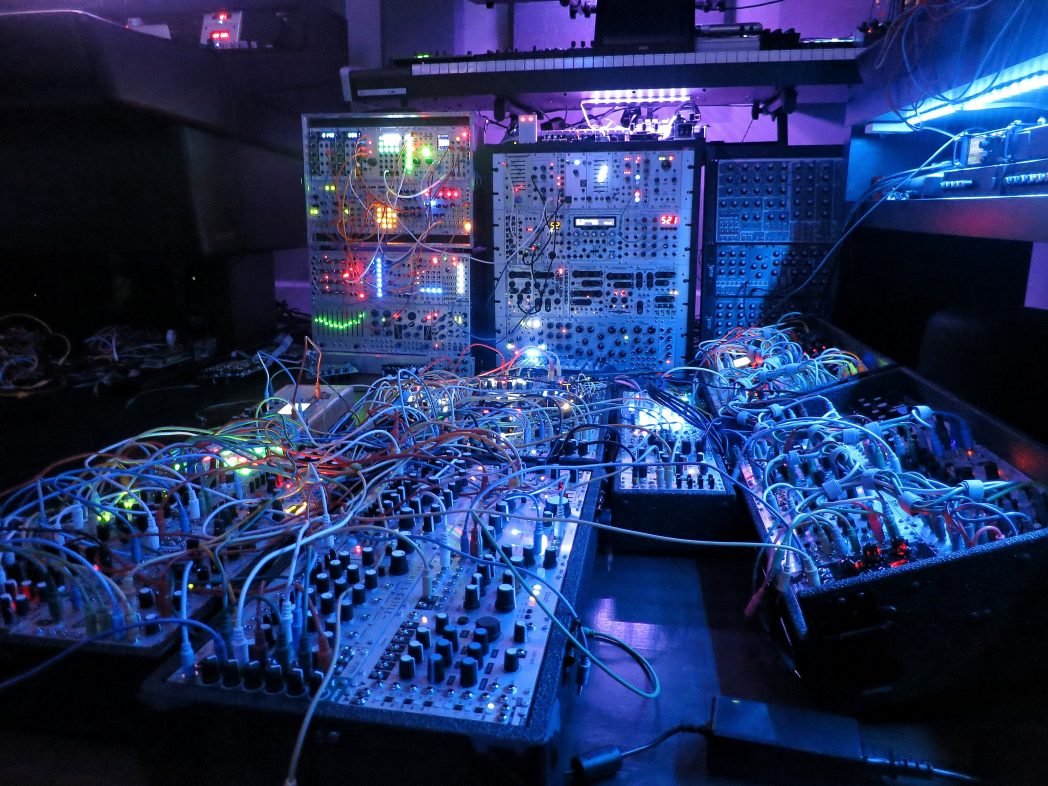 Listening to the brilliant juxtaposition of granular and physical modelling synthesis, I find myself slightly anxious about the state of my newly purchased bookshelf monitors, as I watch the rigid surface of their 8″ drivers slowly pulsate with [what appears to be] inaudible pressure levels. I may have to lower the volume a bit, folks, and be careful with wrapping this beast around my cranium with headphones. But then the tightly chopped up bass of "Sentik Pin" comes on, and I find myself extending for the volume knob, and applying a few more notches in the clockwise rotation. The reason I must turn the decibel levels higher, kids, is because I also want to hear all the atmospheric sounds lurking in the depths and shadows of the kicks. And you shall do the same.
I wanted the record to sound very different to my previous works which had been more cold, digital, clinical even and had all been made using computers. The aim here was the complete opposite, to create something that felt very organic, detailed, spacious, big and warm and just as importantly, a record that you could put on and play all the way through that flowed in a seamless way.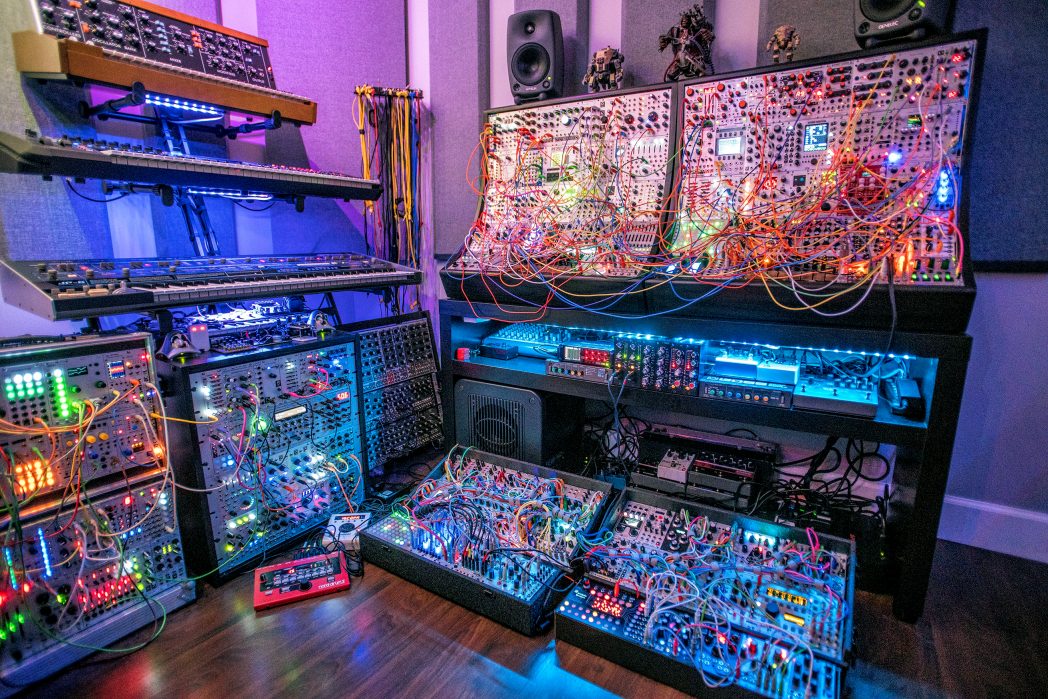 Available on a compact disc and a limited edition 3×12″ LP (which comes with the WAVs), the album marks a turning point in Devine's career. Unlike the onslaught of pervasive sounds which seemingly evolve in an endless mutation with no purpose or goal, Sort\Lave lays out a structure so desperately needed in a glitched out synth improvisation – a grounding link with which the fans can then attach, and let electrons flow from one mind to the other. Highly recommended for followers of advanced electronic music!