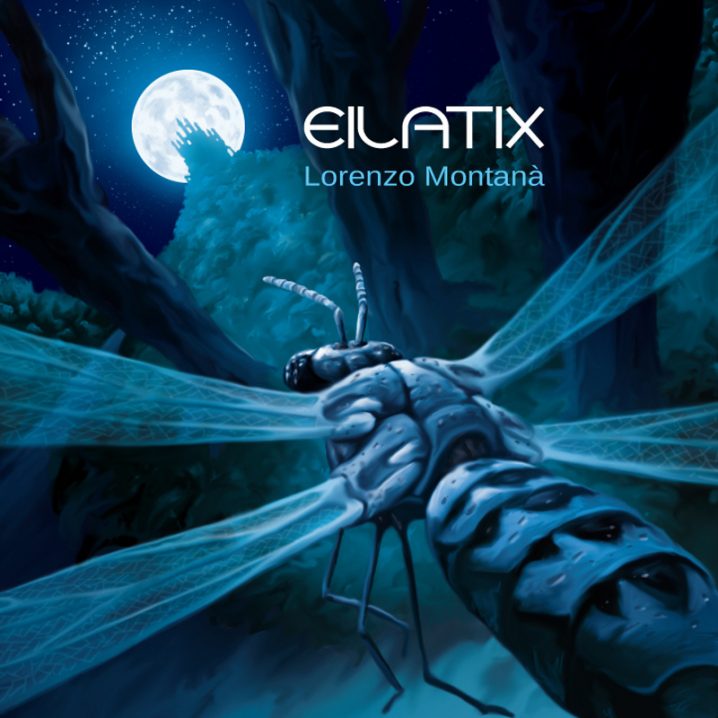 Psychonavigation Records is a fascinating label. Based out of Dublin, Ireland, the label was setup in 2000 by Keith Downey, and as of this writing has 68 releases under its belt. Psychonavigation is responsible for some of our favorite releases by artists such as Gel-Sol, Mick Chillage, Lackluster and more. In 2011 Headphone Commute featured a Sound Bytes label profile covering releases by Buckminster Fuzeboard, Cuttooth and the Mindfield compilation. And just a few months ago I reviewed an album by krill.minima (aka Marsen Jules), titled Sekundenschlaf. For today's recommendation, I am captivated by a beautiful release from Lorenzo Montanà, and Italian composer who has worked with the recently departed and already dearly missed Pete Namlook on their Labyrinth series for the legendary Fax +49-69/450464 label.
Eilatix is Montanà's third solo album, following Black Ivy (2009) and Serpe (2011) [both on Fax label], but it is billed as a follow-up to his works with Namlook, and in a way I can't help but feel the ode to the late ambient electronic producer. From his vast catalog and the very first note it is immediately and audibly evident that Montanà is not a stranger to the studio. In fact, his work with the singer Tying Tiffany as T.T.L. (Through The Lens) has landed their song "Deep Shadow" for The Hunger Games movie trailer. So there is a cinematic aspect to his works, but the cinema, of course, is only in your mind.
The music on Eilatix is a mixture of psybient textures, atmospheric ambiance, and glitchy IDM. The rhythms quietly click away while the melodies swirl in the peripheral cocktail of smokey lounges and trance induced sessions. There are lots of glorious synth arpeggios, which would appeal to fans of early electronic space music by the likes of Jean Michel Jarre, Tangerine Dream and Klaus Schulze, yet the production quality is neoteric. There is a futuristic air in some of the chord progressions, hinting at the journey's through the other worlds, beyond our galaxy, inhabited by the dark blue insects and glowing carnivorous foliage. The latter visual is derived from the striking album art, illustrated by Jeroen Advocaat, which adds a delectable mystique to the entire limited edition package. This is where the synthetic becomes organic.
Although I could almost picture this release on something like Ultimae label, I suppose I shouldn't be too surprised to see it on Downey's Psychonavigation. The name of the label, after all, was inspired by and named after Peter Kuhlmann (that's still Pete Namlook) and Bill Laswell's project by the very same name, which produced five releases within the same titled series. I want to congratulate Downey on this epic achievement, appreciating the full circle that at times our real lives and imaginary stories make up. Well done!