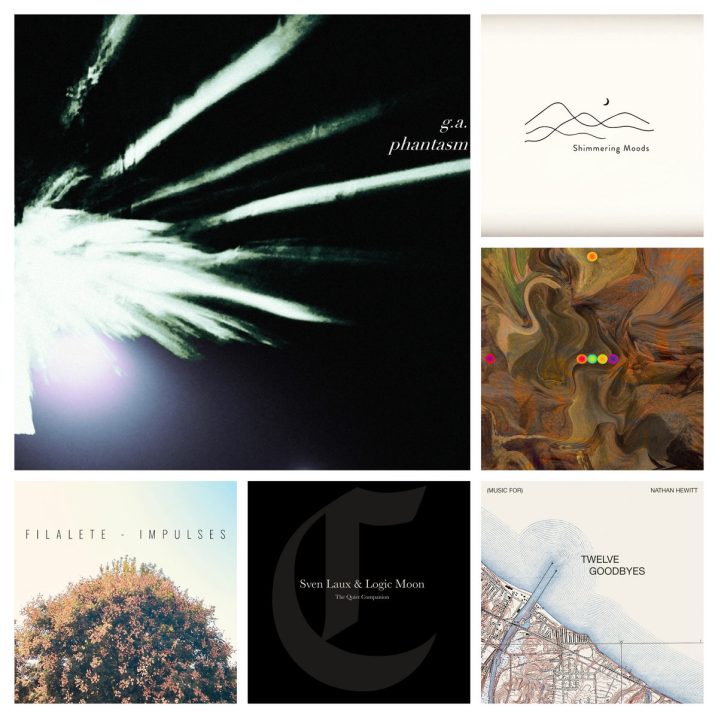 Shimmering Moods Records is an Amsterdam-based boutique ambient label which has been quietly releasing a bounty of eclectic music in the periphery of the scene. There are many [usually unknown to me] new artists to discover here, and that's good enough of a reason to plunge into its catalogue for treasures and gems. "The music offers the listener a soundtrack for daydreaming, walks around the city or nature, a creative activity, meditation, or invites them to a fully concentrated listen." In November 2020, I invited its founder, Paul, to make an exclusive mix for Headphone Commute's Podcast showcasing the imprint's latest releases. So, if you'd like, I invite you to hit "play" in the background again as you read the rest of this article. It's a tranquil and radiant place, slightly subdued in its faint hazy colours. You can find that mix here. Meanwhile, I'd like to focus on the latest releases and run through a quick overview of the albums in its store. And yes, I am very conscious of the fact that a single paragraph per album doesn't really do the music justice (I know how much has gone into the work of every single one), but it's as generous as I can be in the face of its output and this moment in time. Enjoy!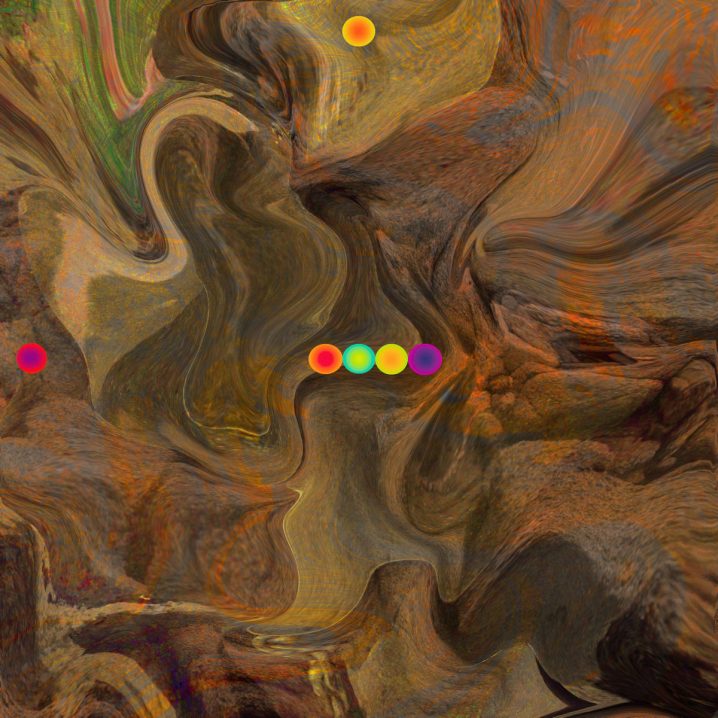 This month (October 2023), Shimmering Moods put out a five-album package featuring Soft Generator, Sven Laux & Logic Moon, Nathan Hewitt, Filalete and Glacial Anatomy as a digital and a physical (Compact Disc) release [although the latter set is already sold out]. The four tracks featured in On a Precipice of Sound by Soft Generator are somewhere between improvisational jazzy wanderings and a collage of acoustic electronica, "traversing time and spatiality as each track gathers distance, assembling fragments of audio dust, placing it and repurposing it." This project consists of a trio of Erik Schoster (He Can Jog), Michel Mazza (OdNu), and David Newman (Autistici/Volume Objects). The trumpet and cello plucks tend to pull this album more towards that jazz territory, while the synthesized atmospherics keep it grounded in ambience and drone.
In another collaboration, titled The Quiet Companion, Sven Laux and Tobias Lorsbach (aka Logic Moon), who previously also appeared together on Ambientologist, produce nine gentle, neo-classical pieces featuring piano (Julia Gjertsen makes an appearance), synth pads, and strings. "The 'quiet companion' serves as a metaphor for many scenarios. It is the voice inside a musician's head while making music. The inner monologue of a writer. An entity that accompanies a suppressed soul, preventing them from drowning. It is a good friend who is never seen but always there when needed. It is a faded moon behind the clouded night sky." I like this one very much. There's plenty to peel apart and to drown in on this record.
(Music for) Twelve Goodbyes by Nathan Hewitt has an immediate melancholy just in its title. The angst and fear of moving on [and maybe then the joy of arrival] is expressed here in arpeggiated lines, synth pads, field recordings, and piano. Some sound patches drift through currents and wingtip vortices drafted by Boards of Canada in that lo-fi, slightly detuned, analogue nostalgia. There is a lot of experimentation on here, trying out textures, space and moods. This is an interesting new voice on the scene to keep an eye and ear out for. Love the album cover too!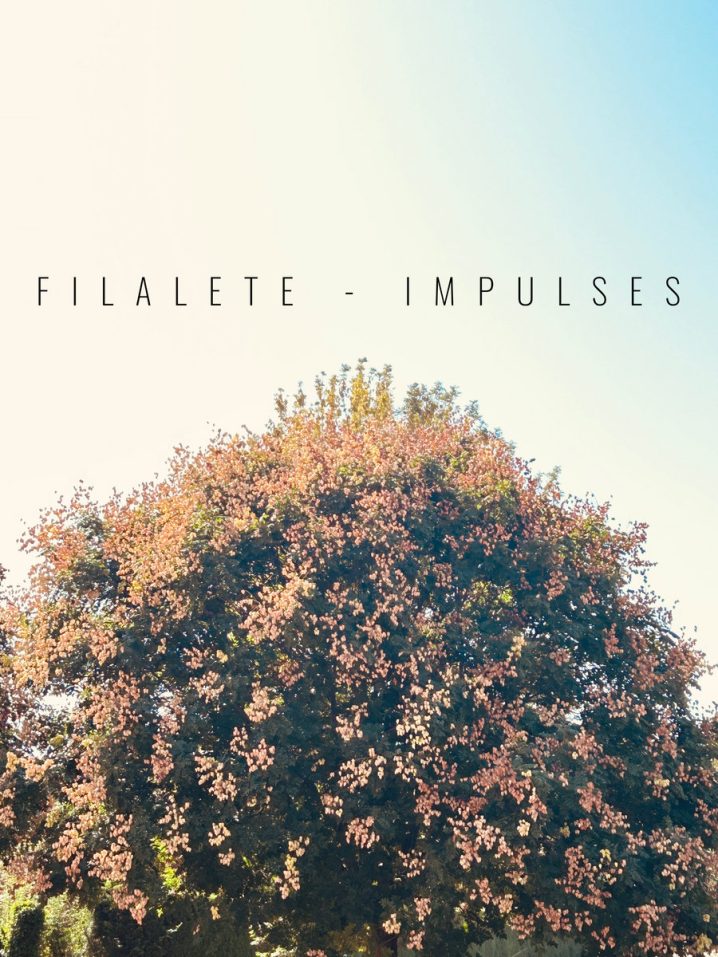 I think that Impulses by Filalete may be a favourite of mine in this selection. I don't know where Paul unearthed this Georgian artist, but Irakli Bakuradze strikes all the right notes in my book. Seemingly simple minor chords flow and ebb in a continuous cycle of rotation, but even after eight minutes or more, I'd be happy for them to go on for another twenty. Field recordings (like rain, outdoor bird song, or some repetitive crackling shuffle) complement the wide soundscapes of this breathing sonic space. About the title, Bakuradze says, "We realize that life is impossible without impulses, and the path to our goals is explored by impulses, which at the same time are the basis of life energy and the feeling of happiness. This is what my album conveys and pushes us to move forward…" I'm also keen on checking out his music on Slow Tone Collages (a sublabel of Shimmering Moods), and I'm playing a 30-minute track (I think it's a mixture of numerous compositions) called Meditations of The Cloned Soul as I write out these words.
At the end of this journey ["journey" is used a lot in describing music, doesn't it – perhaps it's transportation], we arrive at Phantasm by Glacial Anatomy, a project by an anonymous musician whom I've also glimpsed as being sometimes mentioned alongside Mitseliy from Kostroma in Russia. Here, we find nine continuously blended pieces of airy ambience, sparkling synth work, and dreamy environments. "Phantasm is a hypnotic journey into the depths of the human psyche. The album evokes a sense of illusion as if the listener is experiencing a distorted reality through a haze of sensory input." Some of the adjectives in the description of this release include words like "unsettling" and "disorienting", but honestly, I find nothing disquieting here at all. Some moments may be tinted a bit darker, but they're more of a beautiful twilight when the light starts to flicker and the shadows grow long. It's a lovely accompaniment to this Saturday morning, and I'd happily follow this mysterious musician down a newly paved other-worldly path.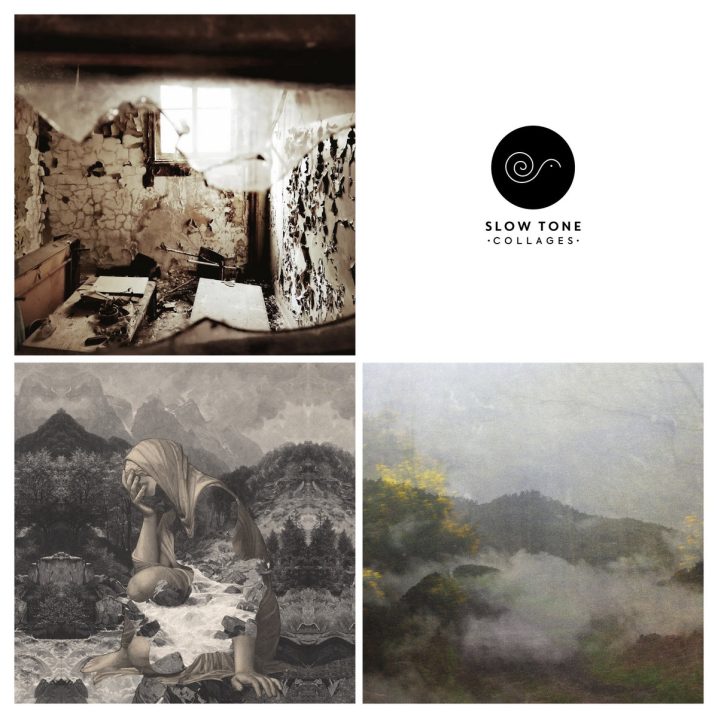 And, since I mentioned Slow Tone Collages, you should check out what this sister label, specialising in long-form music, is up to. There are release bundles there as well. The September one, for example, includes three albums from øjeRum, Tomosla, and Xu & Oberlin. This is dreamy, meditative music, scattered with little subtle details throughout. All three above make for a peaceful,  fragile soundtrack on a quiet Sunday morning. I wouldn't think about this one too hard – just lean back and press play.