In the ⟪ REW | FF ⟫ column on Headphone Commute we explore a batch of essential records that have simply slipped through the cracks of time. I wish I would have told you about them earlier, but as the idiom already claimed, better late than never, right?

Throwing Snow
Embers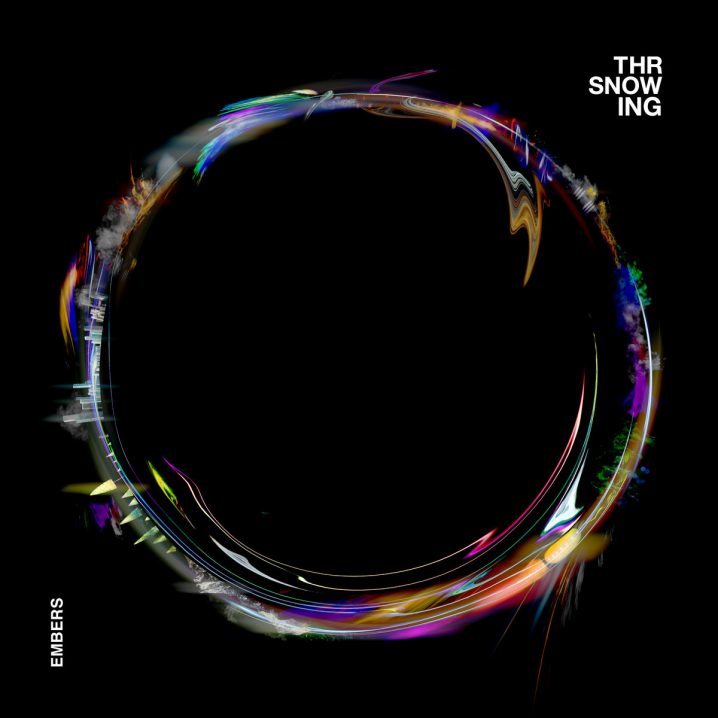 If you have not heard music by Ross Tones, releasing on Fabric's offshoot Houndstooth as Throwing Snow, you really should. Embers is his second full-length, following on the heels of Axioms EP, and it's a well thought-out, cohesive album, that is a pleasure to listen to from beginning to the end. I think that in this day of the single-track random playlist and mixes this type of journey is taken for granted, but I still listen to music in its intended sequence, and Embers hooks me from the start. The music is a bass-laden rhythm-driven head-nodding soundtrack, unfolding through time with notable melodies, tender atmospherics, intricate synth modeling, and impressive production design. At the root of this concept is a theme on natural laws, universal cycles, destruction, and rebirth. "We are always at the mercy of entropy, that slow decline into disorder, towards death. It is the process that the delivers the raw material back to the start, allowing new lives to be born. Life comes from the embers of death." I tend to slot Throwing Snow somewhere between Moderat, Darkstar, Kuedo, and Ital Tek, but of course, it's difficult to pinpoint its origin and destination. Recommended!
Monolog & Subheim
Conviction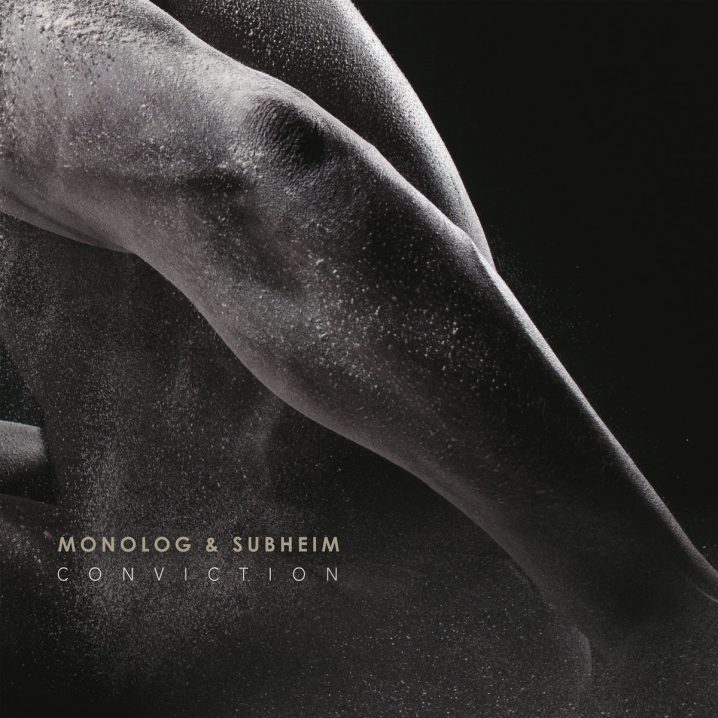 Back in 2008, when Kostas Katsikas appeared on the scene with his debut, titled Approach, on Tympanik Audio as Subheim, I lauded his music, describing it as orchestral, cinematic, crunchy and rhythmic. Almost a decade later, and this Berlin-based musician is still appealing to these ears, this time, in collaboration with another contemporary favorite, Mads Lindgren, whom I've followed throughout the years on Ad Noiseam and subsequently Hymen Records as Monolog. Now that both, Tympanik and Ad Noiseam are sadly defunct, I'm happy to see Denovali invest in this futuristic soundtrack, and maintain the genre's sustainability, and hopefully prospective future growth. Across the five tracks on this release, Monolog and Subheim create a dark, glitchy, and complex soundtrack with menacing rhythm, driving percussion, and plenty of abstract texture to dig through on multiple rotations. The duo share inspiration for the album by reflecting on "Berlin's night sky, the urban scenery, faces and places, action, and reaction, the calm before the storm as well as the storm itself." This is a gorgeous EP, one that could only be improved by a full-length follow-up.
Gidge
LNLNN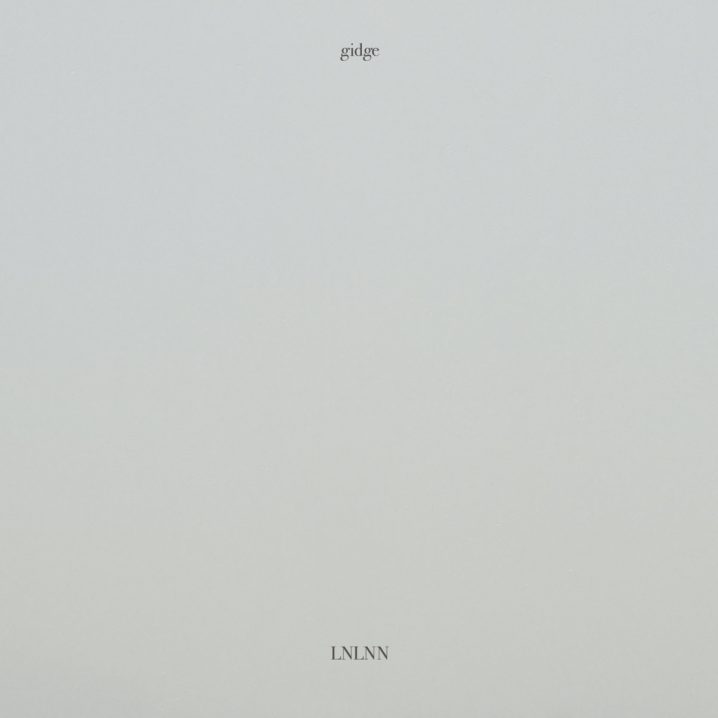 At this point, I don't even remember how I came across Gidge, but sometime in 2016 I stumbled upon Lulin released by Atomnation, and I kept on listening to Autumn Bells (2014) and For Seoul (2013). The north Swedish duo of Jonatan Nilsson and Ludvig Stolterman released another seven-track mini-album, for the very same Amsterdam-based label back in January of 2017, titled LNLNN, and now I felt compelled to share with you its sound. Gidge make a very unique, soft, foggy, flowy, and organic blend of ambient techno, most likely spending a lot of time on the textures that make up the landscape of their world. The music incorporates elements of natural samples, warm chords, and melancholic moods that wrap your mind in a fuzzy blanket of sonic fabric on a cold and lonely night. LNLNN contains the echoes of the original soundscape, Lulin, that has captured my heart, with its cinematic progressions, reverb sweeps, and plenty of space, but this time with an accompaniment of downtempo shuffling beat. Must be something in the air, up there in a small city of Umeå, where the "woods and widths of the north" provide plenty of nourishment for inspiration…
Vacant
Nocturnal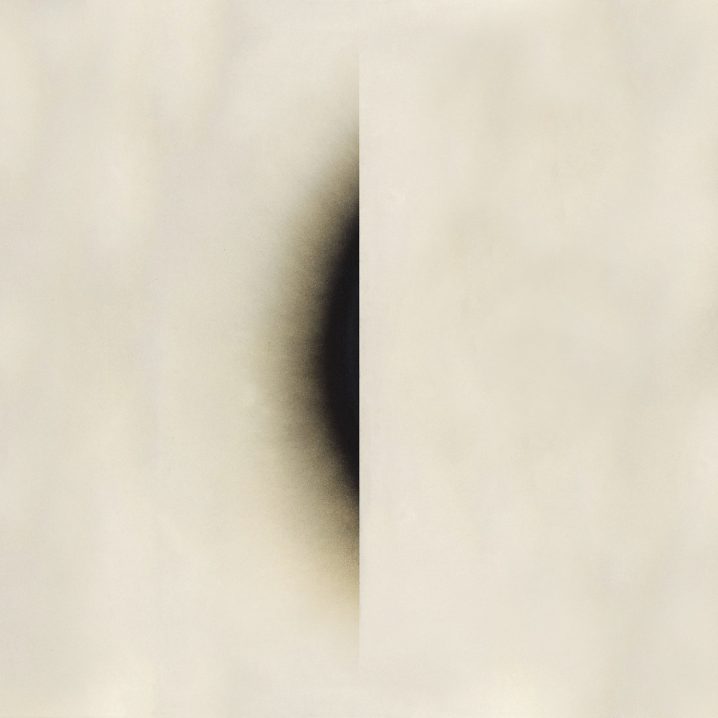 While I'm in this melancholic mood, I remembered that I meant to share with you the rainy sounds of Vacant, a London-based J. McKinson, offering plenty of ghostly vocals, dusty beats, and head-nodding moods. Fans of Burial will immediately latch on to his sonic treatments of Nocturnal, released as a 12″ and digital on Fent Plates, an independent London record label with more than a few "deep and emotive" records to dig through. The five tracks on Nocturnal offer a very atmospheric head space, perfect for confined solitary headphone experiences and for wide open hifi setups alike. Samples of city sounds, tube station announcements, and plenty of drizzling climate [so native to London], mix with fragments of spectral phrases, ambient landscapes and chilled out garage rhythm. Rummage through the catalog and you shall come upon a similar mindset framing records by Vacant, such as Motherland EP, which carries that crackling lo-fi production and post-dubstep grey scale underground sound. Also recommended for fans of bvdub, Ocoeur, and ASC.