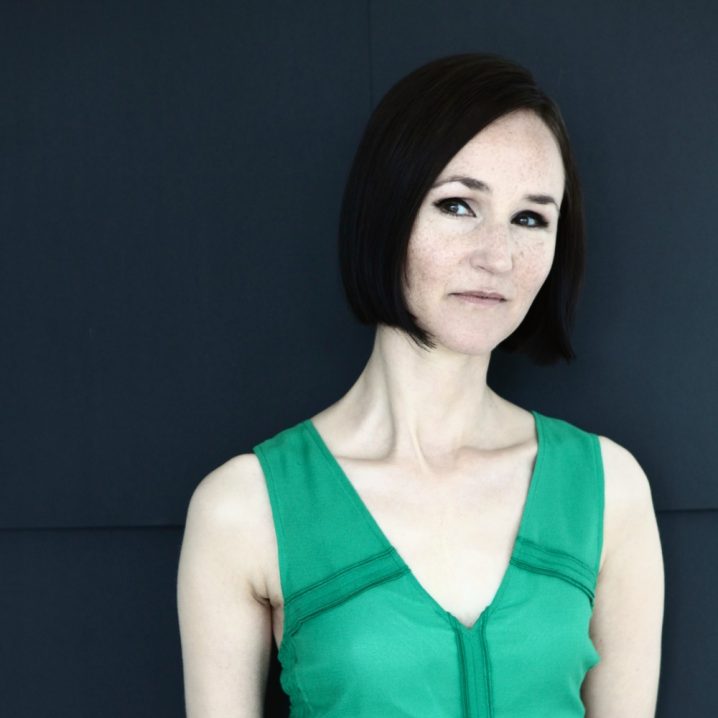 I spend a lot of time dreaming internally on the music at the initial stages of each composition which is when the sparks for the structure and sounds get born…
Hi Anna! What did you do this past weekend?
Hi – I was in Chicago last weekend, performing In the Light of Air with the International Contemporary Ensemble at the MCA.
Please share with us your musical background. When did you first get involved with music and what was your very first instrument?
My mom is a music teacher and we were always singing a lot at home. I was making up songs from an early age and studied a few different instruments before I found the cello which I became very passionate about. Then at around 19 years old I started to notate the music I had in my head and have been doing that ever since.
Prior to Aerial, you released Rhízōma on Innova Recordings. How did you end up getting signed on Deutsche Grammophon?
There were series of events that led to the release with Deutsche Grammophon, but a very fundamental part was played by Collin J Rae who was working for Naxos when Rhízōma was released, and he became super supportive of the music. He then introduced my music to Universal Music Classics when he started working for them in 2013, and Aerial found a wonderful home at the Deutsche Grammophon label.
Can you talk about your process of composition? How are ideas born, how do they transpire into music?
I spend a lot of time dreaming internally on the music at the initial stages of each composition which is when the sparks for the structure and sounds get born. To me this is a very important part of the process, and then I write the ideas out to store the process and remember the music. When I have a clear sense of the music, then I start to notate the music on paper, formalize the ideas and edit the music. The last step is then to put the notation into a music notation software for the performers.
What are some of the difficulties and rewards when composting for an entire orchestra?
I have such a passion for writing for larger ensembles and orchestras that even when parts of it become difficult I still find it rewarding. I really like working with the larger forces and to be able to create textures and structures through a large number of instruments. It is a very powerful thing to have so many people come together as one in music like that.
You've worked with Daníel Bjarnason and Hildur Guðnadóttir before – can you talk about the Icelandic music scene?
I have worked with Daniel Bjarnason quite a lot and we have known each other for a long time – the Icelandic music scene is very vibrant and diverse in styles, but the population here is very small so pretty much everyone in music basically know each other and the scene is in general very close.
Tell us a bit about the Clockworking chamber group, and the upcoming release on Sono Luminus.
Nordic Affect is an inventive Icelandic chamber ensemble that plays both baroque music and new music on baroque instruments. They will release Clockworking through Sono Luminus in July – it's an album with pieces by Icelandic composers, all works that Nordic Affect commissioned, including a piece by me.
What are you currently working on?
I'm finishing writing a chamber opera, commissioned by FarNorth, that will be premiered in Trier in Germany in September, followed by performances at the Ultima Festival in Oslo and in other places. I am also starting to write a new piece for the International Contemporary Ensemble (ICE) & The Crossing Choir, to be premiered in 2016.
Be sure to read Headphone Commute review of Aerial