… to seek to heal is to be human…
Release Notes
Label: 1631 Recordings
Release: Healing
Date: October 25, 2019
Artwork By: Anna Salzmann
Garreth Brooke is a Wales (UK) based pianist and a contemporary classical composer with releases on THESIS RECURRING and now 1631 Recordings, as well as a charity sheet music project, Upright Editions, which features printed works for solo piano from composers such as Jake Lowe, Daigo Hanada, Michael Price, Stefano Guzzetti, Danny Mulhern and many more. His new album, Healing is a collaboration with his partner, a German contemporary artist Anna Salzmann, which is accompanied by an exhibition and a performance in Frankfurt, Germany. For this project, Salzmann creates her abstract art pieces, and Brooke responds with the music, which is "tender, melancholy and ultimately redemptive". Today we feature an exclusive premiere of the video for the very first released piece, "Process (Event Horizon)". The rest follows on October 25, 2019.
Part of what made Anna and I fall in love with each other was a shared need to create, whether that was art or music, and a recognition that we were both creating in order to heal. Like all couples, we have old wounds, whether they be physical or mental. We've found that the act of creation/healing is far more powerful when working together because it forces us to listen more carefully, to act more wisely, to strive to find workable compromises.
Our latest project explores the complex, not always linear process of healing. Any struggle is full of contradictions: there are moments of pain and relief, tension and release, opacity and clarity. Healing expresses those contradictions by combining 11 abstract artworks with 25 minutes of instrumental music. The result is a fully immersive experience, an invitation to pause, reflect and perhaps feel a passing moment of catharsis.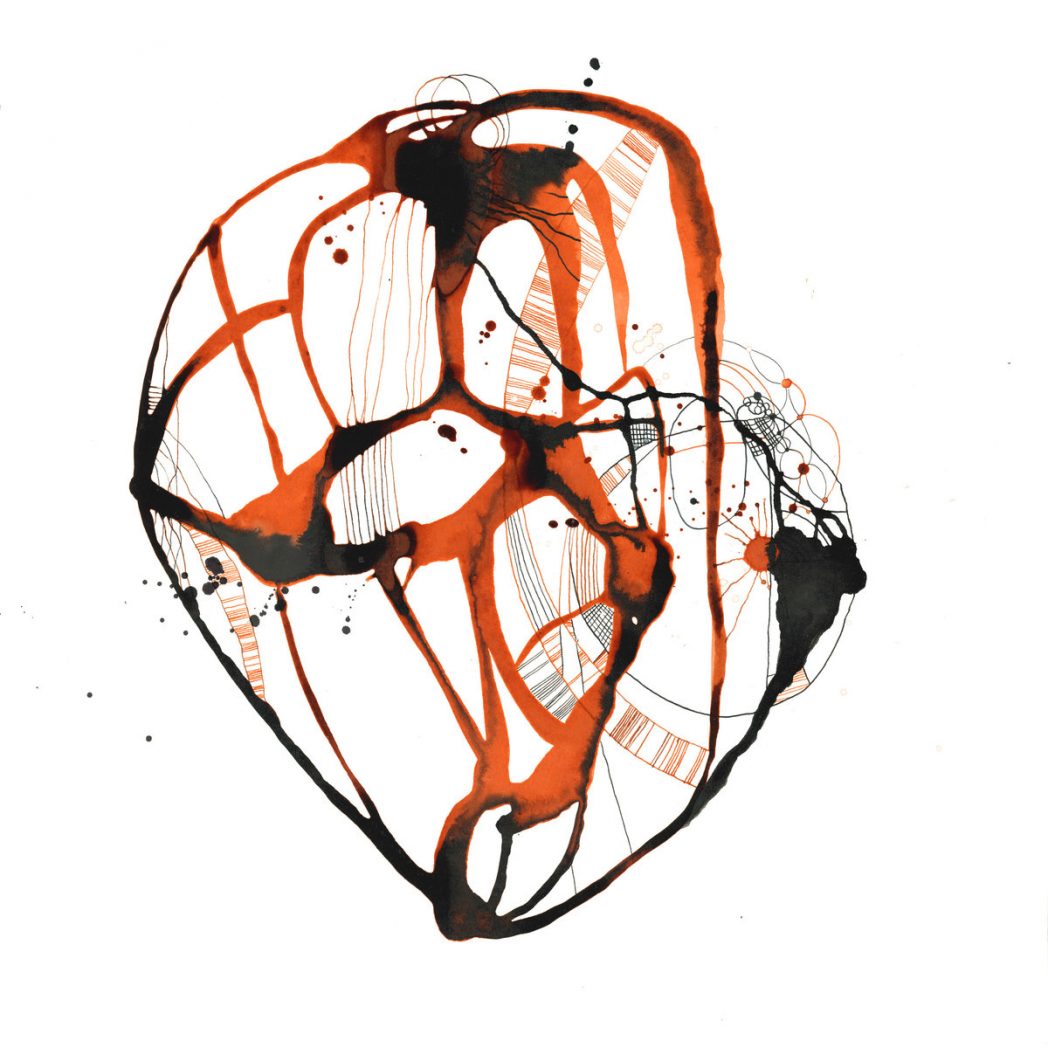 To seek to heal is to be human. Everyone suffers grief, loss, and fear. Everyone feels pain. Although this project came from us, it is not about us. The strength of any person comes from their willingness to confront the darkest moments, to accept reality for what it is and to choose to move forward. We live in a world that increasingly shies away from the difficult, in which we focus blindly on the positive and hide in echo chambers speaking only to those who share the same opinion. Our society needs to heal. We hope we've created a space where that healing can take place.

– Garreth Brooke
Once again, full album is out on 1631 Recordings on October 25. Preorder your copy here.