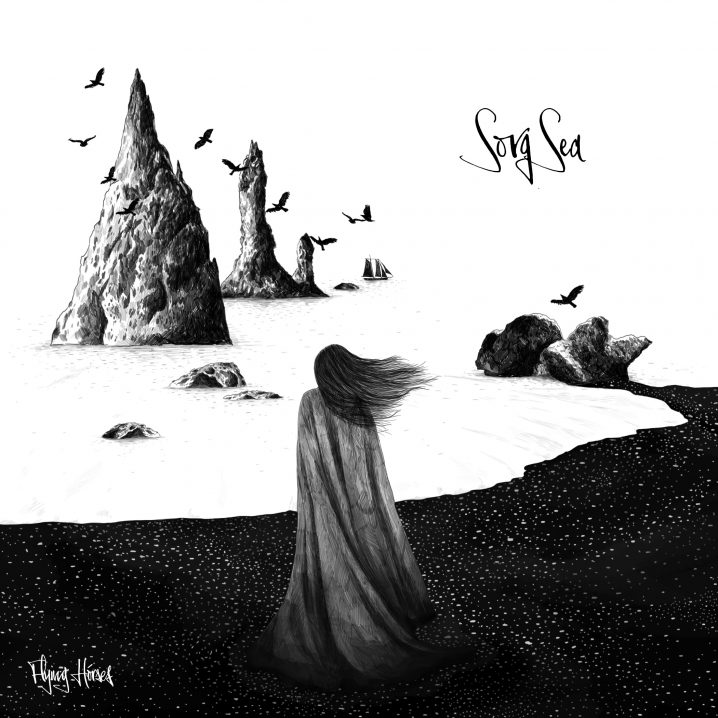 Flying Hórses is the project of Montreal-based composer Jade Bergeron. In 2016 she recorded her debut album, titled Tölt, with Sigur Rós' producer, Biggi Birgisson, at Sundlaugin Studio in Iceland, which subsequently got picked up by 1631 Recordings. Bergeron is now back in the studio, working on her next album, and we've got a video from an upcoming single, titled "Sorg Sea". This piece was also filmed in Iceland, with contributions Charles Spearin (Do Make Say Think), mixing by Efrim Menuck (Godspeed You! Black Emperor) and a mastering touch by Birgisson again.
As hinted slightly by this roster of its collaborators, "Sorg Sea" is a cinematic, modern classical, post-chamber piece, somewhat in a deceptively uplifting tonality, with a hint of darkness that eclipses some of the Montreal's and Reykjavik's post-rock scenes. "I wrote this while I was living in Iceland, sometime between 2014-2016," explains Bergeron, "The island is one of the most magical places on earth, but it too, has its dark side." The cello, in particular, played by Alex Mah, takes on an ominous part further on the track, as hinted by the events unfolding on the screen.
The clip stars Anna Maggý Grímsdóttir as the "woman" and was directed and produced by Timothée Lambrecq, filmed back in Iceland, near Seltjarnarnes, where Bergeron first spent a lot of time working on Tölt.