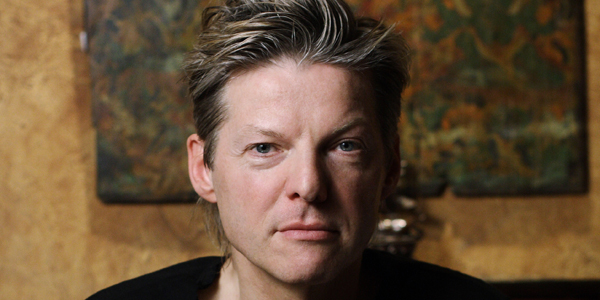 When you founded Kompakt Records in 1998, did you have any idea that the "Cologne sound" would become such an inspirational and driving force in the world of electronic music?
The so called "Cologne Minimal Techno" has been founded in 1991 and had it's first international peak of success already in 1996. When we founded KOMPAKT in 1998 we just renamed our several activities ( labels like PROFAN, STUDIO 1, NTA,… our recordshop DELIRIUM…., distribution..) under one name: KOMPAKT.
That so many people all over the world, since then like our style of music, makes us still very happy and proud.
The Pop Ambient releases stand in stark contrast to Kompakt's other annual compilation, the Total series. Was there a conscious decision at the time to promote this more stripped down genre and show people that electronic music doesn't have to be strictly for the dance floor?
Apart from our main musical goals (Techno…) we have always been fascinated by very elegiac, soft and artful soundscapes. With Pop Ambient we founded a platform for our own idea of Ambient Music as an alternative to music like Chill Out, Lounge or Easy Listening. For us Pop Ambient is stripped down Pop Music under the microscope.
How has the Pop Ambient series evolved over the years, and how do you go about the selection process?
An important thing about Pop Ambient is, that it remains more or less the same, for the last 10 years. We understand it as a timeless genre of music. Once a year we compile our very personal favorites on the compilation. It includes the good old friends from the very first days as well as some interesting newcomers.
With regards to your own music, how do you begin composing a track?
First i program a four to the floor bassdrum. No i'm joking. There is no special method. When i start working i try as much as i can to surprise myself, while i'm playing around with my favorite ingredients to provoke interesting coincidence. The process of theory before i enter the studio is very long and intense. The working time in the studio is short and spontaneous.
I was lucky enough to catch your fantastic live show at Mutek last year. The visual accompaniment you created with Petra Hollenbach was quite stunning and at times really intense. Have you considered releasing a Gas
DVD with the visuals?
Yes, there will be DVD released together with new/unreleased GAS material some day.
Your work as Gas in the late 90's has become a sort of standard to aspire towards for many artists making ambient music after the year 2000. Are you surprised that your music remains so vital and relevant in the ever-changing world of electronic music?
Yes. I'm surprised as well as i'm happy and proud about it. When GAS was released in 2008, it was interesting to see how timeless and relevant this music still was. In times of great arbitrariness we reached the older GAS fans as well as new young people, who normally forget about music very fast these days.
Where do you see electronica in the year 2020? Embracing greater and new technologies, falling back on "classic" styles of composition, or something beyond our conceptions?
Yes!
– – – – – – – – – – – – – – – – – – – – – – – – – – – – – – – – – – – – – – – – – – – – – – – – – –
Interview by Matt Leslie (Inaudible) exclusively for Headphone Commute.
Also read review of Pop Ambient 2010
myspace.com/wolfgangvoigt | kompakt.fm/artists/wolfgang_voigt