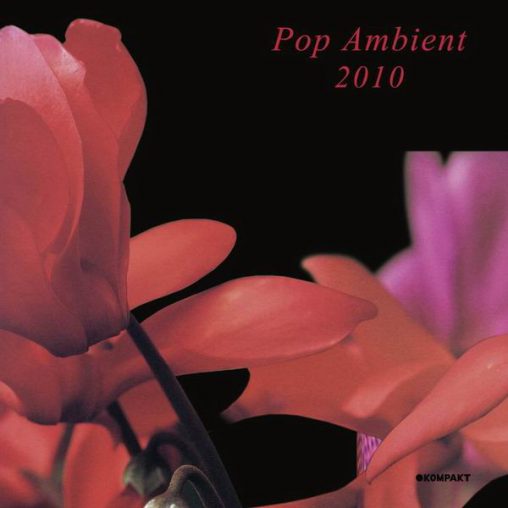 Kompakt Records kicks off the new year with the tenth installment of its annual Pop Ambient series — a decade of densely layered drones, tones, and sounds, showcasing the best artists making music in modern classical and ambient genres. The compilations are curated each year by label head and music legend, Wolfgang Voigt (aka Gas), and have basically been a staple in my morning and late evening playlists for an entire decade.
The musical discoveries I have made because of this yearly release are unparalleled — over the years the series has acted as a who's who in forward thinking electronic compositions that aren't concerned with beats, bass, or the dancefloor. Artists like Marsen Jules, Klimek, Andrew Thomas, Markus Guentner, Donnacha Costello, Triola, and Thomas Fehlmann have all been mainstays throughout the decade long series, and all artists I respect and adore.
A quote from the press release:
Newcomers may ask – so what is POP AMBIENT? A genre? Possibly. A statement of musical mindset? Absolutely! […] Throughout POP AMBIENT's editions, the music has evolved ever so naturally – almost characterizing the blossoming of the floral arrangements that have graced the series covers year after year. […] We say this every year but POP AMBIENT 2010 is a defining moment for the series – a change in pace but a familiar face for those that have been yearning for our annual remedy.
The opening track for the 2010 edition starts with quite possibly the best Marsen Jules track I have ever heard. The aptly titled "The Sound of One Lip Kissing" sweeps from right to left channel and builds around a single dark and reverberating chord that is accompanied by the hesitant tinkle of piano to amazing effect. Brock Van Whey is welcomed into the Pop Ambient family this year and lulls listeners with two beautiful tracks under his bvdub moniker. "Lest You Forget" follows the opening track and offers a sense of air and light, after Marsen Jules' somewhat ominous beginning. Van Whey also closes the album with the sprawling "Will You Know Where to Find Me" that features haunting vocals and rich delay that peacefully dissipates as the 17-minute track comes to an end, leaving you calmed and happily brooding.
Kompakt's own Dettinger, returns with "Therefore" his first new song in nearly a decade – a smooth and droney track, that features a slight hi-hat shuffle buried in the mix. Label head, Wolfgang Voigt also shows up with the excellent "Zither und Horn", which sounds like nothing I've heard from him before. It's a pastoral and string-based track that feels more traditionally "song-like" in its composition, and much different than his work as Gas. Offerings from DJ Koze, The Orb, and Jürgen Paape are equally as strong, and overall, this is another sterling edition to an already fantastic oeuvre of ambient music. Check it.