a hint of a suppressed memory that is bubbling up to the surface in another form of water that can not be turned to tears
Julien Neto first appeared on my radar after I glimpsed this release on Boomkat in the newly announced genre called 'modern classical' back in 2005. Yes, folks, it's been more than a decade, and I'm still playing this record – a testament to the power of music that's better with age. Dig through the countless releases of the day and then return to this gem to bathe in its minimalism, intimacy, and indescribable beauty. Once again I dust off its mesmerizing charm, lower the needle, and let the music enter my room, like a vapour of the past, slowly rising with the smoke from its cover…
Le Fumeur De Ciel came out on John Twells' (Xela) beloved Type Records in June of 2005. Not much [still] is known about an artist producing these surreal, ethereal, and insomniac lullabies. We know that Julien lives in Paris, and has produced other [unknown] works under many monikers. The latter is not surprising since the music on Le Fumeur De Ciel is clearly produced by a seasoned artist. We know that he's got a talent for "crafting soulful and moving electro-acoustic soundscapes and a penchant for fine literature." And I've even invited Julien to contribute to Headphone Commute's …and darkness came compilation in 2012. And yet, this mystery still works well with the haze soaring into the sky.
Neto based part of the record on the poems of Keats finding a kindred spirit in his deep and moving romanticism.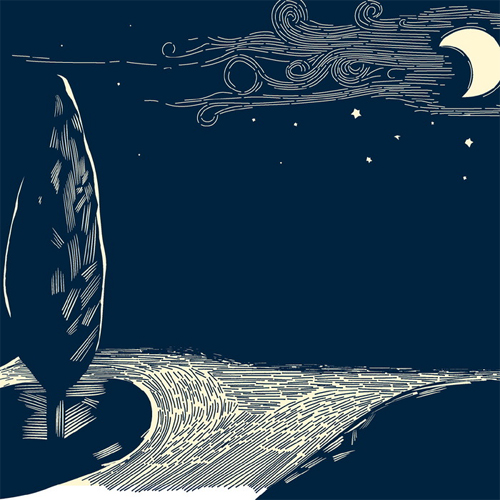 Two tracks on the album feature samples by Keith Kenniff, also known for his work on Type under Goldmund and, of course, Helios. The sound is melancholic, cinematic, and without a doubt, modern classical. There is a hint of a suppressed memory that is bubbling up to the surface in another form of water that can not be turned to tears. The acoustic instruments are in turn consoled by their digital counterparts, within the pieces of a moulded program music. Closing your eyes, you too shall draw on the special images within you.