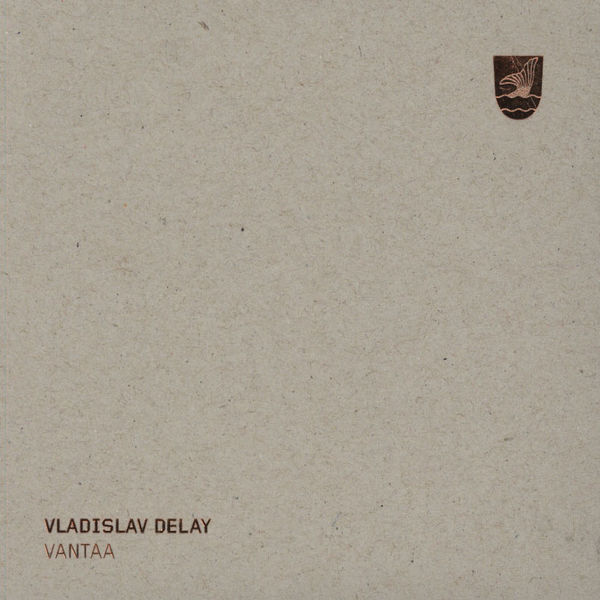 Sasu Ripatti has been on a roll lately. I am mostly impressed by his collaborations with a handful of artists. There is his work with the critically acclaimed Moritz Von Oswald Trio alongside Max Loderbauer and of course Moritz von Oswald, with a handful of releases on Honest Jon's Records, from Vertical Ascent (2009) to Horizontal Structures (2011). And then, as if working in a trio is not enough, Ripatti formed his very own Vladislav Delay Quartet, comprising of Derek Shirley, Lucio Capece and the one and only Mika Vainio (aka Ø and member of Pan Sonic), with a self titled 2011 release on the very same Honest Jon's. Not to forget Ripatti's full work as Sistol on Halo Cyan Records, his output as Uusitalo on Huume, and yet another project release as Luomo on Moodmusic. So when does he have the time to release as Vladislav Delay, and more importantly, for the first time appearing on Raster-Noton? And how does he decide which alias to use for a particular album? I'll see if I can track him down to answer these questions, but meanwhile let's get back to Vantaa.
Vantaa is a living, breathing organism of percussive shuffles, synthy wobbles, and bubbling grit. Like a metallic machine, that has its own heartbeat, it gurgles in the open space full of reverb and delay. One rhythm of the track is interleaved with another rhythm, the instruments lingering at their own pace, staggering past each other in interwoven layers. Although the nature Vantaa is undoubtedly electronic, its aesthetic is indeed organic, vitalized with complex textures and patterns that ripple on their very own. Unlike the pristine surgical lab of Raster-Noton's catalog, the sound on Vantaa is incredibly dense, at times suffocating the barely audible structure. Yet further listens allow the protagonist to peel back the layers to reveal a fragile growing sprout of a new life, beneath that wobble, grit and grime.
"The tracks oscillate between a decadent, greyish, post-industrial sound cloud and the intimate atmosphere of a vast and desolate Finnish landscape. Ripatti plays with tiny rhythmic bricks that drift and collapse, but nevertheless create spaces that radiate calmness and tranquility. Being an experienced producer, he uses his know-how to layer compact sound fabrics in unusual ways. In this case, these elements arouse associations with gushing water, crackling wood, or growing grass."
Vantaa marks a 10th anniversary release for Ripatti as Vladislav Delay. By now, the output of his moniker has been perfected to perfectly blend organic matter into his staple mixture of dub and techno. Ripatti sonic approach to produce seemingly random elements, fractured motifs and syncopated percussion has earned him worldwide recognition. His undeniable contribution to evolution of electronic music is archived by labels such as Mille Plateaux, Leaf, BPitch Control, and his very own Huume Recordings. I'm happy to see a relationship form between Ripatti and Raster-Noton, and will watch the development of this hopefully lasting collaboration for the years to come.
Read Headphone Commute's 2009 Interview with Vladislav Delay