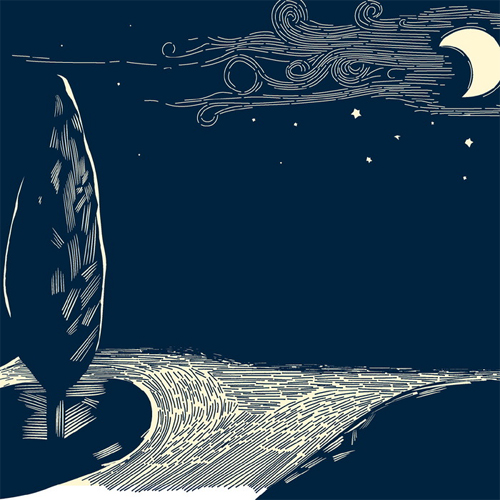 I've been listening to Julien Neto for a couple of years now, since his debut Le Fumeur De Ciel came out on John Twells' (Xela) beloved Type Records. So it is way overdue for a proper review. Especially since lately the album keeps popping up in my rotations again. Not much is known about an artist producing these surreal, ethereal, insomniac lullabies. We know that Julien lives in Paris, and has produced other [unknown] works under many monikers. The latter is not surprising, since the music on Le Fumeur De Ciel is clearly produced by a season artist.
Two tracks on the album feature samples by Keith Kenniff, also known for his work on Type under Goldmund and Helios. Personally, I wouldn't be surprised if Neto turned out to be Kenniff's alter ego, but then again, Neto's site is hosted on inpuj.net – home of Proswell. I have confirmed though, that Julien Neto is indeed his real name, and that Kenniff and Neto are different people ;). So really, the mystery behind the real man remains. And the mystery works well with the hazy smoke rising slowly into the sky.
The sound is melancholic, cinematic, and without a doubt, modern classical. There is hint of suppressed memory that is bubbling up to the surface in another form of water that can not be turned to tears. The acoustic instruments are in turn consoled by their digital counterparts, within the pieces of a molded program music. Type extrapolates: "Neto based part of the record on the poems of Keats finding a kindred spirit in his deep and moving romanticism." Closing your eyes, you too, will draw on the special images within you. Bring this album back for another spin, if you like Max Richter, Colleen, Susumu Yokota, and Sylvain Chaveau.