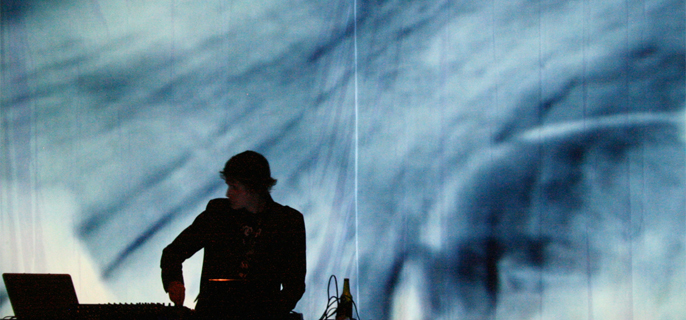 There is no true definition for ambient techno. Yet, I would claim that your style perfectly defines the genre. How do you feel about this classification and the necessary evil of categorization in general?
Categorizing things is part of human nature – I'm not bothered by it, nor do I really mind any categories. Comes with the turf. I do not view "Glider" in any other way than a very personal and emotional album. It grew out of a lot of things that were happening at the time I wrote it, so I wasn't really trying to make music to fit a certain genre. It just went that direction naturally – I think living in Seattle had a lot to do with it, as you know, we have quite gloomy weather here, specially in the winter – when I wrote the album.
Are there any specific reasons you prefer to keep a low profile?
Well, I've released music under my birth name, and originally I didn't want people to have a preconception of what TSB is all about. At the same time, I'm not really into the whole cult of personality thing that seems to be so ingrained to the electronic music community (or music in general). I'm a really introverted person in so many ways and I don't like to go around telling people I make music or what I am up to.
Now that your first full length has been out for a while, what kind of feedback has it received? I see that even Thom Yorke picked one of the tracks as his favorite of the week.
Yeah, that was really strange – no idea how Thom Yorke got ahold of the music nor do I know him or have a way to get in touch with him (for some strange reason the MySpace inbox on TSB's page was full of people asking me how to get in touch with Thom, like I would know!). So far so good – I really get a kick out of all the Gas comparisons. I love Gas' music, so it is great! At the same time, I think "Glider" is much more than just a Gas-influenced record. There are only like 3 tracks on Glider that are reminiscent of Gas (mostly because they have a 4/4 kick drum in the background). I think the rest has a lot more in common with late 80's/early 90's "shoegaze" music, than techno. I'm surprised nobody has brought up Seefeel yet!
What can we expect in the future from The Sight Below?
There's a remix EP coming up on Ghostly soon – lots of great artists reconceptualized the tracks! I'm very pleased with the results and can't wait for it to be pressed – the artwork looks incredible too!
myspace.com/thesightbelow | ghostly.com/artists/the-sight-below
more on headphone commute