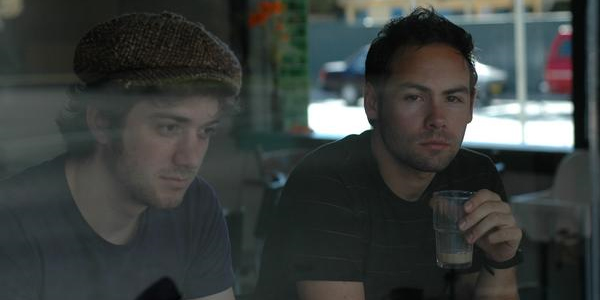 Tell us about Solo Andata and what the name means to you.
SA (Paul): Solo Andata is a duo from Australia. One-half (Kane Ikin) lives in the East (Melbourne), and the other (Paul Fiocco) in the West (Perth). I discovered the name 'Solo Andata' whilst traveling by train from Rome to Sicily in 2004. It means 'one-way' in Italian.
Tell us a bit about your recording process. How do you capture "flesh and bones"?
SA (Paul): To record, we mainly use a field recorder with various condenser mics (hydrophones and contacts for example) as well as a few more traditional studio mics. Our recording process is more concerned with finding incredible sounds that are already around us, rather than processing or synthesizing to get the result we want. Except for pitch and some reverb, most of the sounds are very raw. I recorded "flesh and bones" by placing both a contact mic and a field recorder on a chicken carcass and then, using my hands and various knives, tore it apart.
How did you guys meet? And how did you bring in Louise McKay into the project?
SA (Paul): We met in Perth. That's where Kane is originally from. We met at an experimental music night we both regularly attended. For Louise, I have a friend who's father is in the Perth Symphony Orchestra, he recommended that I use her when I was looking for a cellist.
What is the story being told in in your music?
SA (Paul): Tracks, for us, are images and sensations. The story is for the listener.
How do you balance the organic and electronic instrumentation in your work?
SA (Kane): It's never a pre set out course when we're writing, The songs kind of evolve and find a balance on their own, though saying that, for our latest record virtually all the sounds are organic with the exception of some electric guitar.
What about Taylor Deupree? Tell us about getting signed to his 12k label.
SA (Kane): I met Taylor when I was asked to support him at a show in Melbourne, we exchanged emails and cd's and subsequently he released the live recording of that night on 12k. Later that year we travelled to New York to work on music together and also meet up with Taylor. We went to his house, took a long walk through the woods and showed him some sketches of what would later become our self titled record.