Here comes part two of my original writeup for 20 EPs of 2009. To those with minimal math skills and a keen eye to detail I must apologize for a little white lie. There was so much great music this year, that the second part of this article expanded to eleven reviews. I couldn't leave anyone out and decided to publish them all! So let's just make it twenty-one and not tell a soul. This isn't a competition after all. And another quick reminder – the below are listed in alphabetical order by artist. (Here's part 1 if you missed it)

Lusine – Two Dots (Ghostly International)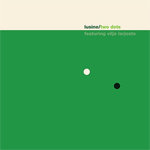 I've been a big fan of Jeff McIlwain, and his Lusine moniker since his 2002 release on Hymen, Iron City. His 2007 album as Lusine Icl (the suffix which, he told me, stands for "intercontinental"), Language Barrier made it to my Best of 2007 list. So it's no wonder that I had to pick up his new Two Dots single when it was digitally released by Ghostly International this summer. Showcasing the vocals of Vilja Larjosto, McIlwain creates an electronic poppy tune that gets remixed by Dave Pezzner and further reverse-engineered by Jeff himself. As a teaser for his upcoming album, A Certain Distance, released later by Ghostly, I listened to the three tracks over and over, until the phrase "Two Dots" rang in my ears through many sleepless nights. And you know what that means… Be sure to pick up A Certain Distance.
Mark Pritchard – ? / The Hologram (Ho Hum)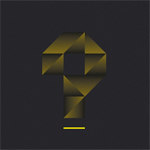 I just can't get into Mark Pritchard's entire discography at this moment. Let me just say that his involvement in Harmonic 33 and Global Communication has already changed the landscape of the electronic music scene. In 2008, Pritchard returned to the scene as Harmonic 313 with his dubstep influenced instrumental hip-hop album, When Machines Exceed Human Intelligence, on Warp. But for this EP, it's the first time that Pritchard uses his real name. There are two tracks on this single put out by Ho Hum Records. The first one, mysteriously titled ?, is a dark ambient brooding piece with a few standout synth notes piercing through the thick chords like ice drops. On the second, The Hologram, Pritchard whips out his staple dark hip-hop beats with a dubstep flava. Pritchard's style always leaves me thirsty for more of his music, so I'll always keep a faithful watch on all of his odds and ends. Be sure to also pick up a 12″ single on Huperdub, featuring Om'mas Keith, titled Wind It Up.
— See also HC review of When Machines Exceed Human Intelligence
Monolake – Atlas / Titan (Monolake / Imbalance)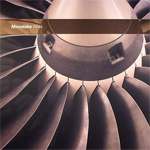 The CEO of Ableton, Gerhard Behles, should be proud. His old partner in crime behind the Monolake moniker, Robert Henke, is still going strong. This dub infused techno record with spacey pads and solid percussion continues to capture the staple sound of the German underground. This is the newest material since the release of Polygon Cities back in 2006. It is edgier, yet subdued, with the silent claw for dark-steppers. Purely atonal, with a synthetic woodwind hook and a riding minimal low-octave minor chord, the rhythm progresses steadily at 138 bpm, in beat with the Monolake fans' feet. Torsten Pröfrock contributed a T++ remix as the newest member of Monolake on a separate vinyl. If you're hungry for more, Monolake has self released quite a few free tracks directly on the label's site. Also, be sure to check out Monolake's recently announced new album, Silence, out on Imbalance Computer Music in December.
Ólafur Arnalds – Found Songs (Erased Tapes)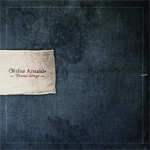 In April, Ólafur Arnalds set out on a quest to compose and release seven songs in seven days. These tracks were initially distributed via his Twitter account, and when the project ended, it was obvious that this was going to be a hit among his followers and fans of neo-classical music. On Found Songs, gentle piano melodies are complimented by soft strings and lightly sprinkled electronica. The music evokes nostalgia and melancholy. But what's more important is that it touches your heart. Immediately and permanently. And you end up searching for the rest of this beauty through Arnalds' previous EP, Variations of Static, and his 2007 full-length debut, Eulogy For Evolution. And you find it there. The seven vignettes on this mini release are accompanied by photos from the Found Songs flickr group, created by fans specifically for this project.  These tracks are still available for free from foundsongs.erasedtapes.com but I recommend that you pick-up a high-quality download,  limited CD, or a beautiful 10″ vinyl directly from Erased Tapes.
— See also HC review of Variations of Static and an article on Ólafur Arnalds
Poordream – Immaterial Monarch (Spectraliquid / 33 Recordings)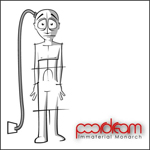 Here's another great release from the Athens (Greece) based Spectraliquid label that brought us acts like Blackfilm, Subheim, and A Wake A Week. This is the label's introduction to a sound designer, John Valasis, who goes by the name of Poordream. Influenced by the Zeitgeist movie series, the sound of Immaterial Monarch is apocalyptic in nature, mixing up downtempo, breaks, and melodic IDM. The title track features the famous Mad as Hell sample delivered in its entirety by Howard Beale from his 1976 film,Network. These words always remind me of despair, social slavery, and collapsing reality. The track is remixed by seven artists, coming from all different backgrounds and genres. The second track on the EP, Sound of Consciousness, features an amazing short speech on Spirituality and the Now delivered by Chögyam Trungpa Rinpoche. Accompanied by ambient sweeps and backdrop world beats, this is truly an experience in the now.
— See also HC review of Blackfilm and Subheim's Approach
Reso – Heavy Arms EP (Civil Music)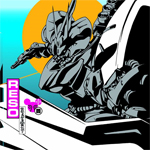 God damn it, I love Reso! There are so many flavors of dubstep out there, from melodic to grinding evil, but no one rips it up like Reso. Sharp saw teeth of the bass just ooze nastiness from the darkness of my soul. Alex Melia has been releasing mostly 12″ on a variety of labels, from Pitch Black, to Urban Graffiti to Ranking Records. This year, he returned to Civil Music with a Heavy Arms EP. And it's everything that I expect from Reso. Pristine production, with heavy beats, and roaring bass that gurgles and stretches from here to your neighbor's bed. There are four solid tracks on this EP with an additional remix by I.D. The latter collaboration must have worked out very well, since the duo released another three track 12″ on Smokin' Sessions, titled Shifty. For the lovers of everything bass.
— See also HC review of Reso Live @ The Kinetic Playground
The Sight Below – Murmur EP (Ghostly International)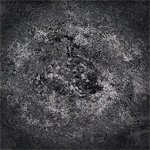 Ever since the reclusive Seattle-based artist only known by the name of The Sight Below has released his debut Glider on Ghostly International, I have become a fan. (OK, I actually know who this is, but I promised not to tell, so if you end up figuring it out from other sources you didn't hear it from me!) On Murmur EP, The Sight Below returns with his known, perfected and applauded sound. Sweet ambient guitar sweeps flowing through the ether are accompanied by dub minor chords and punctuated pounding four-four kick. The tracks are complimented by two more remixes of No Place For Us by Eluvium and At First Touch by Simon Scott. The sound of ambient-dub-techno will appeal to followers of Yagya, Gas and bvdub. Oh, and if you were lucky enough to grab the super limited clear vinyl with a very special rare remix by Biosphere, consider me a foe. I know where you live, and I'm coming to get it.
— See also HC review of Glider, No Place For Us EP,  and Two and a Half Questions with The Sight Below
Squarepusher – Numbers Lucent (Warp)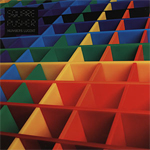 When Squarepusher released Just A Souvenir on Warp in 2008, the album received a handful of mixed reviews. I personally enjoyed it, and for those who heard between the notes, the follow up EP, Numbers Lucent, is more than just a treat. The familiar melodies and bass riffs originally explored on the album are now remixed with that Squarepusher flair. Here is the deeper slapping bass, the drilling breaks, some jungle rhythms, 90's rave minor chords, and even 909 for spice. This is Tom Jenkinson the way you love him. The six tracks totaling 25 minutes on the EP should make it up to all the disappointed fans as well. If you loved the Big Loada, don't let this EP slip off your radar! For the acoustic side of Jenkinson, make sure you pick up Squarepusher's Solo Electric Bass 1 released this past August on Warp.
— See also HC review of Just A Souvenir
Stray Ghost – Each Paradise Is A Lost Paradise (Hidden Shoal)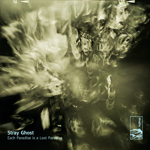 Leave it to Australia's Hidden Shoal Records to wrap us in a warm blanket of sonic threads. And this EP by an English ambient drone architect, Stray Ghost, is no exception. Anthony Saggers reconstructs resonant chords through their decomposition and back. Contemplation of space and silence is always at the center, as blurry field recordings move in and out of focus. During the ten minutes of Réminiscences Et Rêves De Beauté, the thick layer of vaporous sound descends from the speakers and drips on the floor. Fans of William Basinski's The Disintegration Loops would feel right at home. This is the first release in a series of digital-only series, so make sure to grab yours directly from the the label. For more from Stray Ghost, pick up his latest limited edition album, An Avalanche Of Swollen Tongues, from Dead Pilot Records.
Taylor Deupree – Weather & Worn (12k)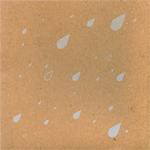 The founder and owner of the acclaimed American ambient and experimental label, 12k, releases a limited 7″ transparent vinyl that will make all drone heads drool. The digital edition contains an additional 23 minute Still Mix that in itself is worth obtaining. And on the two title tracks, Taylor Deupree slowly lullabies us with a gentle soundscape evoked by his own playing of e-bow, kalimba, harmonica, tambourine, claves, and an acoustic guitar. A light touch of an effect credited as "Cat Snoring" creates an auditory environment in which you cuddle and drown. This is a beautiful addition to all 12k connoisseurs. Oh, and did you get the Solo Andata release? It's divine! For another timeless classic, be sure to pick up the 2009 release by Stephan Mathieu and Taylor Deupree titled Transcriptions from Spekk.
— See also HC review of Solo Andata
Venetian Snares – Horsey Noises (Planet Mu)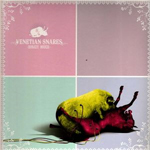 Love him or hate him, but you can't let Venetian Snares simply pass in your peripheral vision. He comes at you strong, from every direction, with his insane rhythms that may only make sense when slowed down at a fraction of the original speed, and even then, what are those words that make me uncomfortable in all the wrong places? "Hey horse-teeth girl. I wanna make you make horsey noises." It's only Aaron Funk, tweaking it only the way he can, with Horsey Noises on Planet Mu. I can say so much about Funk, but must I really waste my breath on those unexposed to his sound? And are their innocent ears ready for the onslaught? Techno, breakcore, acid… Stir it up and drink it raw. And if there is no heartburn, follow up with Filfth – his last full length on Warp in 2009. And don't forget Rossz Csillag Alatt Született!!!
— See also HC review of Detrimentalist