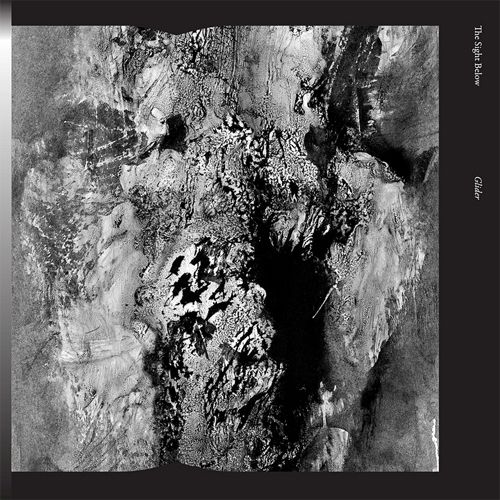 Following up the free digital teaser, No Place For Us EP (Ghostly, 2008), The Sight Below graces our ears with a full length, Glider. The album picks up right where the EP left off – majestic flowing ambient pads spreading over endless soundscapes complemented with an ongoing four/four beat. This is ambient techno at its finest. The lush acoustic guitars are drenched in layers of reverb and luscious background chords. All the instrumentation on the album [sans the 808 percussion] was done with a guitar, ebow, viola box, loop pedals, reverb units and a delay box. The lack of transition in the rhythm first may seem to sound almost amateurish (as if a simple kick was stretched out throughout the entire track), until you realize how important this explicitly desired minimalism is for creating a hypnotic atmosphere, resembling a pumping heartbeat somewhere deep within your throat.
The title of the album triggers a distant memory: I jump off a mountain in Rio de Janeiro, silently hand glide through thick humid air, and land on the beach. The music evokes all the experienced feelings. The calmness of the ocean. The simplicity of falling. The excitement of danger. The Glider is the perfect soundtrack for this flashback.
It's a pleasure to see this album on Ghostly International which is currently celebrating its 10-year anniversary with a tour of The Sight Below, Lusine, Grouper, and others along the way (see the label's myspace for tour dates). This Seattle based artist prefers to keep out of the spotlight and stay anonymous (hopefully for the time being). And as long as The Sight Below keeps on making that great music, we don't care. You will absolutely fall in love with this album if you follow Yagya, Echospace, Gas, and Christopher Willits. And don't forget to pickup the free EP!