As the year draws to a close, and I start thinking about the upcoming Best of 2009 list, I realize that I haven't properly covered some 12″ singles, EPs and mini albums. These tend to fall off my reviewing queue, mostly because in some cases it's difficult to do a proper writeup for only a few tracks. However, they tend to haunt me, refusing to go away until I share with you these words. So here they are, in alphabetical order by artist, some of my favorite singles of 2009 (so far).

Benn Jordan – Louisiana Mourning (Alphabasic)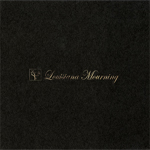 First up is a 22-minute limited edition mini-album from Benn Jordan (aka The Flashbulb) released by his own label, Alphabasic. On Louisiana Mourning, Jordan picks up his guitar and strums gentle acoustic chords in dedication to his friend, the late Charles Wesley Cooper, one half of Telefon Tel Aviv, who sadly passed away in January of 2009. Born and raised in Louisiana, Charlie's death had a massive impact on the music scene, and in particular the Chicago community. Lousiana Mourning reflects the feelings expressed by Jordan during the eulogy of his lost friend, and serves as a timeless memorial of his short and fruitful life. This is as sad as it sounds. Some beautiful string work on here by Chihsuan Yang and Greg Hirte.
— See also Two and a Half Questions with Benn Jordan and Pale Blue Dot
Bluetech – Call Of The Wild EP (Autonomous)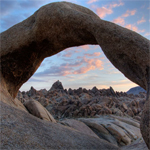 In April, Evan Bartholomew released his highly anticipated full length on Aleph Zero, as Bluetech, titled The Divine Invasion. That was followed up with a Honey In The Heart EP on the same label in June. And a few days later we got this Call of the Wild EP on Autonomous Music as a free digital release. This 5 track EP of downtempo, breaks, and psybient sounds approaches almost the 30 minute mark, as Bartholomew revisits some of his signature Bluetech moves. And yes, you did see that I said this release was FREE, so how can you miss out on these crunchy, chunky, and melodic tunes? Grab this release, donate, and then proceed to checking out the rest of the label's offerings, like Emancipator, Ott, and Phutureprimitive.
— See also Two and a Half Questions with Bluetech and The Devine Invasion
Bop – Song About My Dog (Med School)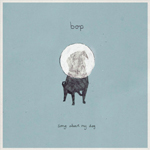 In July, Bop (pronounced "vor" which means "theif" in Russian) has finally released his debut full length on Med School (sub label of Hospital Records), titled Clear Your Mind. But prior to that, he teased us with a 12″ featuring only two tracks, Song About My Dog, and Random Thoughts. The music that Alexander Dmitriev releases is some of the most amazing, melodic, and intelligent drum'n'bass I have heard to date. In a way, it defies classification and begs for its own genre. You've got the thick deep rolling bass, the glitchy clicks, and the melodic synth sweeps, that all get wrapped up into a micro-programmed solid beat. Both tracks re-appear on his full length that you must hear. I have yet to give the album a proper writeup this year. But if you're a vinyl junkie, this one is for keeps. Also check out Universum EP out on Sonorous and his free Autumn Studio Mix.
Burial + Four Tet – Moth / Wolf Cub (Text)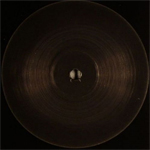 In May, the music scene was abuzz with a new collaboration from Burial and Four Tet. It seemed that everyone was talking about two tracks pressed on black vinyl with just an etching of the suspects. What should one expect when you combine the skills of an early child of electronica, Kieran Hebden, and the previously anonymous face of a euphoric dubstep artist, unmasked to be William Bevan? You get just that – infusion of dubstep over silky rolling beats. The A-side's Moth is the winner for me on this record, with its memorable minor chord hook, vocal echoes, and minimal tech-house beat. That single track alone deserves a full writeup, and I wish the duo would take this formula and create a full length album!
Clark – Growls Garden (Warp)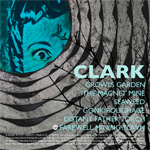 In March Christopher Stephen Clark slammed us with a 6-track EP following his 2008 release, Turning Dragon out on Warp. Whoah! Clark is not going to let up anytime soon! This was quite a teaser for his upcoming full length later in the year, Totems Flare. But with only the title track reappearing on the album, this is an EP to add to your collection of solid tunes! Dark punctuated electro and techno beats are accompanied by experimental twists and even Clark's own distorted voice on a title track! Don't let this one accidentally drop off your radar. Seriously sick stuff for the fans of this innovative artist that continues to push the boundaries. And it's just getting better and better!
Hauschka – Snowflakes & Car Wrecks (FatCat)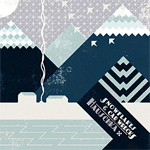 Following Volker Bertelmann's (Hauschka) 2008 critically acclaimed Ferndorf album, we are treated to a seven-track 40-minute extended EP of previously unreleased material recorded for the Ferndorf sessions. And since I haven't had enough of this Düsseldorf-based pianist, who prepares the piano by modifying the hammers and inserting foil between the strings, this is a perfect companion for my hungry mind. The string duo adds a nice touch to the melancholic and nostalgic melodies, making this one of my favorite modern classical EPs of the year. This one came out early in the year on FatCat, and as if that wasn't enough, there is a 300-limited 3″ CDr on an evasive label, Secret Furry Hole, titled Small Pieces. While you're there check out similar releases by Library Tapes, Machinefabriek, and Peter Broderick.
— See also Two and a Half Questions with Hauschka and Ferndorf
iTAL tEK – Massive Error EP (Planet Mu)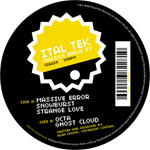 Leave it to Planet Mu to spearhead the edgiest of the genres. This year, Mike Paradinas' (µ-Ziq) label doesn't slow down with its output of releases across the spectrum of evolving sound. And leave it to Alan Myson (iTAL tEK) to drop some of the heaviest hip-hop influenced nasty bass on the title track, Massive Error. Following his 2008 album cYCLiCAL, Myson gave out a free track, Double, that did not make it onto the release. But it is for Planet Mu that he seems to reserve his crème de la crop. This selection contains five tracks spanning wonky dubstep, grimey beats, melodic IDM, and even a deep bass four-to-the-floor stepper. Be sure to also grab his latest 12″, Mako, released on his very own label, Atom River.
— See also Two and a Half Questions with iTAL tEK and cYCLiCAL
Jóhann Jóhannsson – And In The Endless Pause There Came The Sound Of Bees (NTOV)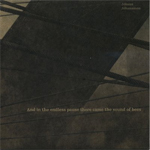 This mini album, limited to just 1000 copies, was only sold while Jóhann Jóhannsson was on his US tour. At under 37 minutes, the eleven tracks are taken from the Jóhannsson's award-winning score for Marc Craste's animated film Varmints. Here are gentle strings and beautiful modern classical piano arrangements wrapped in light electronic processing that Jóhannsson is known for. His 2008 release Fordlandia left many critics in standing ovation. And this short soundtrack does not disappoint. The production is top notch with a performance from City of Prague Philharmonic Orchestra and Chorus, and beautiful ghostly vocals from Michaela Srumova. Released on NTOV Phonoautogram, this is a must have for every fan. And you've got to see the animation! Here's the trailer.
— See also Headphone Commute review of Fordlandia
KiloWatts – Six Silicates (KiloWatts / Kahvi Collective)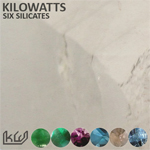 Six Silicates is yet another gem from Jamie Watts (KiloWatts). Besides the fact that it tickles all the nerve endings of crunchy IDM receptors, this six track EP is absolutely FREE – it was released on a donation basis. Here are all the colors of Watts' style – tight punchy beats, atmospheric swirls, and glitchy elements of soaring melodies. For 42 minutes, you will be entranced with a slight hint of ambient psychedelia, digital euphoria, and intelligent production. This EP is also co-released by one of the leading net-labels, Kahvi Collective and is available in a mixed form as a podcast. Be sure to also check out Watts' recent ambient work, Undercurrent released this summer on Somnia Sound. Favorite track – Quartz.
— See also Two and a Half Questions with KiloWatts and Undercurrent
Loscil – Strathcona Variations (Ghostly International)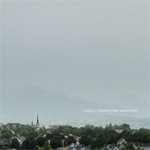 I don't know what Ghostly is thinking, but the label is definitely heading in the right direction. Their recent signing of Scott Morgan (Loscil) demonstrates that they're interested in exploring all depths of music, including its surreal ambient branch. The last time I checked, Morgan released Plume on Chicago's Kranky label back in 2006. And it seems that he's back with this three track digital EP. I can only hope that these minimalist and cinematic compositions, spreading over the soundscape like a cold textured cloud on a hot hazy day, are a prelude to a full length album by an artist whose alias is derived from a "looping oscillator" function. This is seriously delicious. Be sure to also check out Loscil's free digital release, Stases, out on a Canadian "yet another netlabel", One.
– – – end of part one – – –
Once I got through reviewing the first half of EPs and singles, I realized that this article probably needs to be split in half. Point your clickers here and move on to 20 EPs of 2009 [part 2].