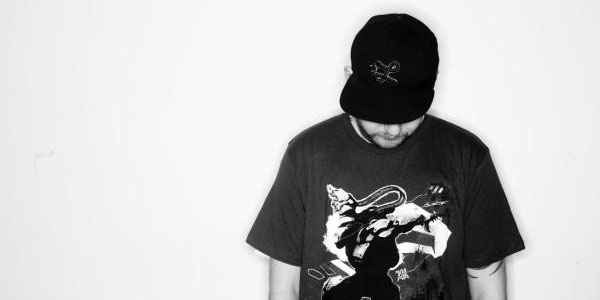 I always show up early. Especially at the club. I like to watch the atmosphere evolve, the vibe morph, and the dance floor slowly cover its shameful nudity with a layer of sweaty bodies. Tonight, I'm at The Kinetic Playground – a Chicago venue, which usually showcases live music from blues and jazz to rock and jam bands. But spring is here. Change is coming. Bass is in the house. The Kinetic Playground has opened its doors to one of the UK dubstep scene's rising stars, Reso. Ten bucks at the door, free parking, and a double shot of 15 year Glenfiddich in my glass. Now I'm ready.
For the opening DJs, who spun everything from dubstep and grime to old-skool hip-hop and breaks, the bass was a bit on a weak side, getting lost in the corners of the venue, where it would gather in invisible clouds of standing waves. But by the time Reso went up, the sound engineer seemed to solve this dilemma by turning the volume way the fuck up. And after the girls in high heels, and the boys with the glowsticks went home, Reso ripped it up with the rawest, filthiest, and nasty vibrations. Here's what happened next. Ugly mud creatures oozing with rubber stank wobbled up from the darkest crevices of the venue. Absolutely disgusting, saw-toothed synths, clawed through the revolting layers of smut and grime. My entire body hurt from cringing my nose, clenching my jaw, and shaking my head in disbelief. You sick, vulgar, mother fucker. What did you just do?
I've been following Reso ever since my good friend Rob Booth introduced me to his sound through Electronic Explorations. Since then, I've snatched up every 12″ and digital release (available from beatport.com) that Alex Melia has released on a roster of labels like Urban Graffiti, Civil Music, Pitch Black, and even a collaboration with Ruckspin on my favorite Ranking Records. Reso's unique sound can be summarized with one of my all time top tracks, Onslaught, available on Tags & Throw-Ups Vol. 5 (Urban Graffiti, 2008). Make sure to pick up Reso's 2009 collaboration with I.D, Shifty EP (Smokin' Sessions, 2009). Reso is currently finishing up his full length debut due for release in 2009.
Big ups to Phaded, who also runs The Dented Sessions on Dubstep.fm every Sunday 2-6pm (CST), for bringing Reso to Chicago. And now I hear that Rusko will be here next (Smartbar, April 2), while The Kinetic Playground will keep their new bass infused lineup by showcasing Colorado's Vibesquad.
myspace.com/corgrimey | thekineticplayground.com
myspace.com/sosophaded | electronicexplorations.org