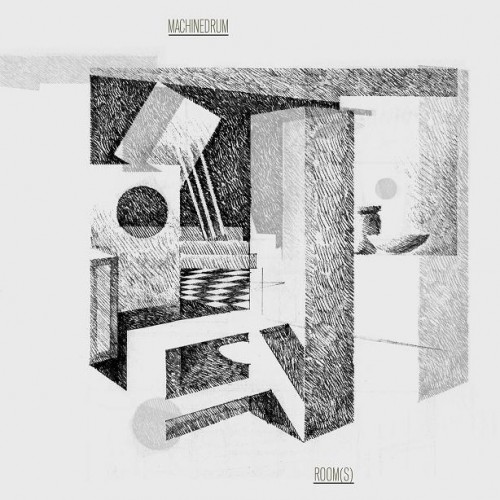 I've been following Machinedrum since his debut on the now defunct influential IDM label, Merck. From 2001 to 2006, Travis Stewart released five full length albums on Merck: Now You Know (2001), Urban Biology (2002), Half The Battle (2002), Bidnezz (2004) and Mergerz & Acquisitionz (2006). When Merck closed its doors in January of 2007, many artists had to scramble for a new home that would tailor to their unique sound.
Stewart released his next album, titled Want To 1 2?, on Normrex in 2009. A year later, Many Faces was picked up by a brand new Glasgow-based LuckyMe label. So I was very happy to find out that Machinedrum has finally been signed to a bigger label like Planet Mu. He deserves the recognition! But I was also pleasantly surprised to hear some alteration in Machinedrum's sound. True, Stewart always kept up with the evolution of experimental beats, glitch-hop, and bass music, sometimes leaping ahead of the curve with his urban vibes fitting for a ghettolicious hip-hop party.
But on Room(s), Stewart takes another step further, embracing everything from haunting auto-tuned vocals, to old-school post-rave 808 sequenced dubstep, to Chicago's fast-paced footwork. I suppose it's the latter aesthetic that really attracted Mike Paradinas' attention – Planet Mu has been at the forefront in championing releases of this underground dance inspired genre. At the center of the album is a 'spur of the moment' production, finding Stewart beginning the tracks while traveling and polishing them off in the studio. It is these simple riffs and melodies that get stuck in my mind forever, or at least until I play the album again.