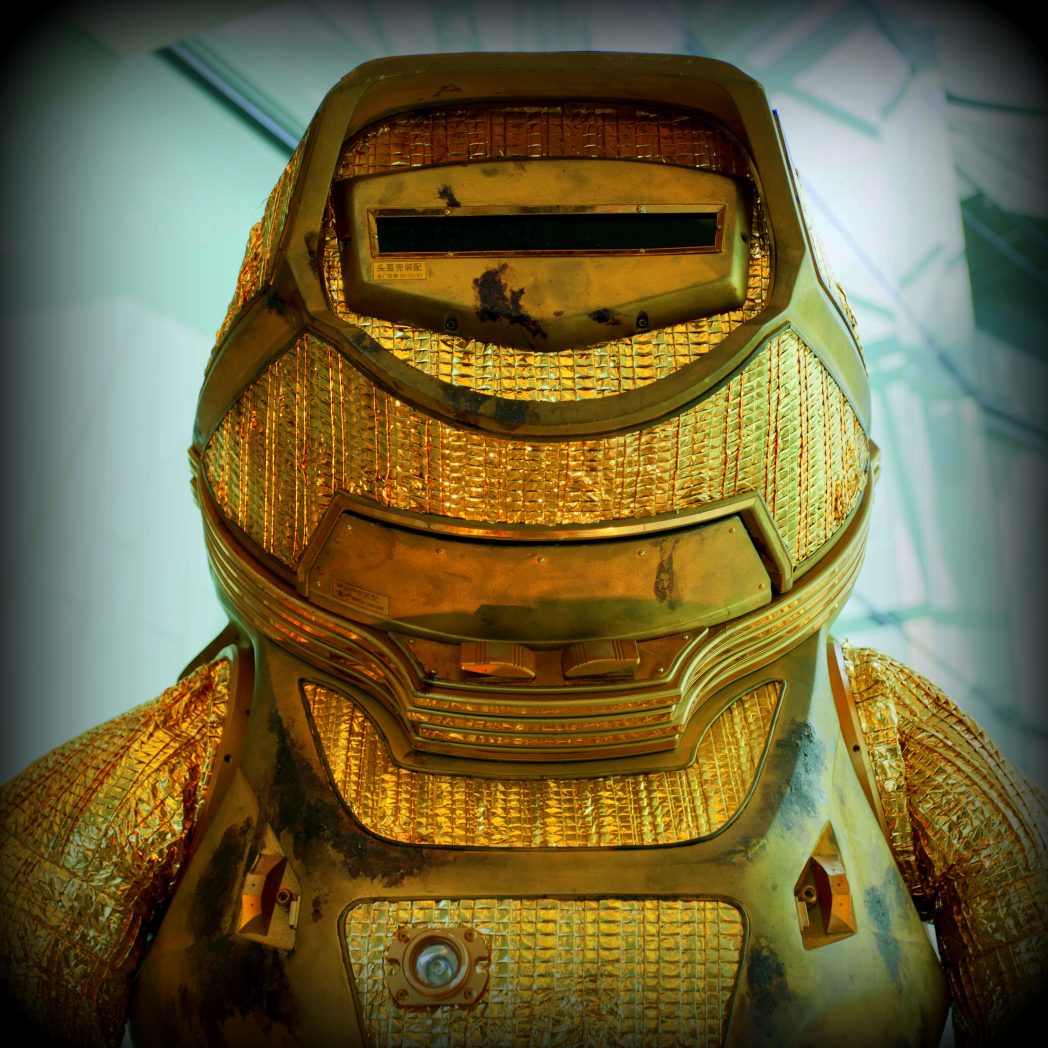 Download and Stream
It's that time of the year, kids, when we invite our favourite Halloween ghost and ghoul to wreck some mayhem on our ears. Headphone Commute is more than just all ambient and piano for the road – sometimes we need that extra oomph on slow and sludgy mornings. Orangewarrior has been with us for many years, and today he's back (right on time!) with a huge selection of his hand-picked bangers!
Often when I record a mix I'm very conscious of who my hypothetical audience may be – "Is that too heavy? Is that bit too slow? How do I follow That tune?" etc.. I don't think it's a bad habit necessarily, reading the room is a vital skill of live djing. Anyway, that being said, with this mix I just wanted to take off the safety harness, disable the airbag, and just go hell for leather, smashing out a tough mix that I would unabashedly be proud of and hope that the audience might find the mix to their liking regardless. When I DJ, I try to keep a melodic and musical flow going as well as the tight syncopated regime of an 85 or 170 bpm beat, allowing for halfstep, hip-hop, and trap, whilst flowing into hard stepping jungle, footwork, hardcore rave, drum and bass. For me, highlights in this mix include a rare atmospheric track from my good friend House of Black Lanterns; an unsettling tune from Noisia & Former that sounds like a diseased dream version of Windowlicker; and the absolutely monstrous destroyer that is Eprom and Zeke Beats' Humanoid 2.0.
It's best enjoyed on the loudest, bass-heaviest speakers you have, and is sure to upset your neighbours.
Tracklisting:
00:00 Dub Phizix – The Waterboy
02:45 Benny Roach & Jon 1st – Sagarmatha (Kabuki Remix)
05:31 Monuman – Sasquatch
06:43 EAN & Jon1st – GMOD
08:27 Itoa – Hush Hush
11:17 House of Black Lanterns – Switchblade Sunsets
14:24 BSN Posse – Say What
16:59 Threshold – Pluto's Song
19:56 2 Bad Mice – Gone Too Soon (Sully Remix)
22:04 Sully – Vacancy
24:48 Tim Reaper – Fridge Magnets
26:34 Sinistarr – 55555 (Phillip D Kick Remix)
29:19 LVNA – Waiting For (Fracture Remix)
30:57 Gus Pirelli, Andre Espeut – Meet in the Middle (Fracture Remix)
33:30 Coco Bryce – Adventures in Perception (Dead Man's Chest & Josimar Remix)
35:26 Itoa – Strange Attractor
37:18 The Rum Baba – Mad About
38:46 Amit – Form & Dictate
41:02 Shades – Sickle
42:32 Ivy Lab – Chic
44:07 Tim Parker – Rules
45:39 Noisia & Former – Cleansing
50:41 EAN & Jon1st – Ghost Life
51:34 Scar – Born Again
54:24 Beta 2 – The Vanishing Point
56:13 Klax, Hyroglifics – Boogieboard
57:21 BUNIT 004 – Never Been To Berghain
58:58 Monty – Hypnotize
1:03:57 Alix Perez – Haunted
1:05:00 Halogenix – Blej Vip
1:06:58 G Jones – Lavender Town VIP
1:07:58 Chee – Get Hot ft. Noclu (G Jones Remix)
1:09:40 Ivy Lab – Calculate
1:10:40 Eprom & Zeke Beats – Humanoid 2.0
1:14:42 Klasey Jones – Moxie Junior
1:16:46 Om Unit – The Corridor (Sorsari Remix)