Celebrating Headphone Commute's many years of content, I am highlighting albums that I covered 15, 10, and 5 years ago. I do this by going back through my archives and selecting a favourite for the current month. But I'm not just copying and pasting the words here; I'm also refreshing these write-ups a bit to bring them up to date, and, of course, I'm listening to all this music! And so should you!
The Clifford Gilberto Rhythm Combination
I Was Young And I Needed The Money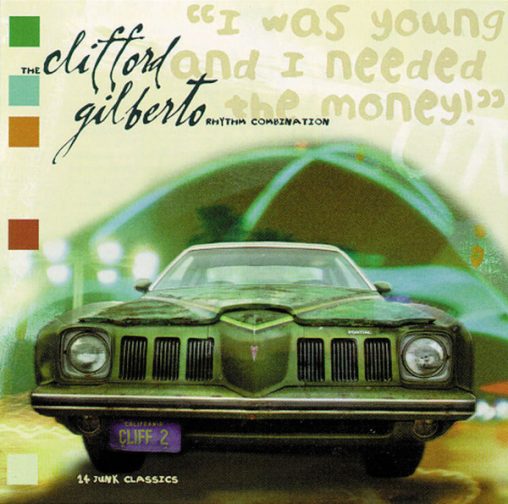 Florian Schmitt recorded only a single album for Ninja Tune back in 1998 under the lengthy pseudonym The Clifford Gilberto Rhythm Combination. He also did a bunch of remixes later under the Clifford Gilberto moniker as well as his real name. But that was a quarter of a century ago, and since then, he's been quiet. Nevertheless, the sound of this debut album, I Was Young And I Needed The Money, is still fresh and upbeat after all these years. Fans of Squarepusher, Amon Tobin, µ-Ziq, and The Flashbulb will be absolutely delighted to hear Schmitt's tracks for the first time if they somehow missed the album when it first hit the streets. The sound fluctuates between melodic drum'n'bass (closer to a drilling jungle, though, then a straight beat) and jazzy trip-hoppy rhythms with Latin-flavored samples. The Gilberto reference in Schmitt's alias reveals his Brazilian jazz influence… maybe… His biography on Ninja Tune's site boldly [and falsely] claims that he's "the unknown lovechild of Astrud Gilberto and Stan Getz", and Schmitt brings much more to our ears than the musical genius of aforementioned influential bossa nova artists. It is absolutely guaranteed to liven up your mood and get you to bop your head. Seriously, if you haven't heard this one, go get it! There are just too many favourite tracks on that one to list. How is this album twenty-five years old already?
2023 UPDATE: As mentioned above, we've never really heard from Schmitt, specifically this project. In 1999, he founded a HiReS creative agency together with Alexandra Jugovic. Perhaps he doesn't need the money any more, and I'll happily not pay him for another album!
Squarepusher
Just A Souvenir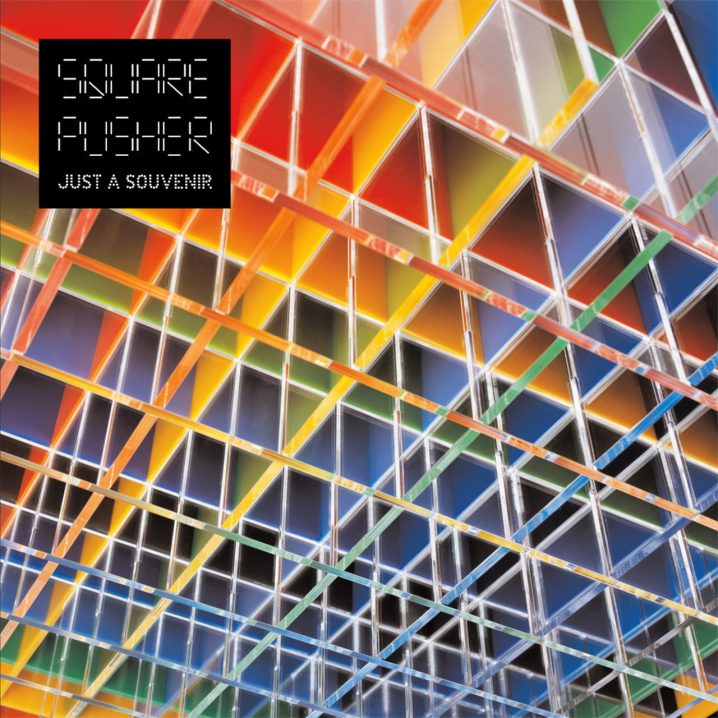 Squarepusher's 12th album, titled Just A Souvenir, is more in the realms of experimental rock and future jazz, with a touch of electronic treatment and a few very tasteful drills, where Tom Jenkinson continues evolving (as a true musician should) in his experimentation with abstract accompaniment of acoustic instruments (mostly his custom-built six-string bass guitar once again) and drums that effortlessly morph between organic and digital. There's no breakcore, Amen Break or glitchy electronic on here. Sorry, folks! With Just A Souvenir, Jenkinson introduces an element of early garage rock and funk, with a vocoder and all, and reminds us of his amazing instrumentalist skills. On his website, Jenkinson explained that "this album started as a daydream about watching a crazy, beautiful rock band play an ultra-gig." He then described his fluorescent trip, which included an Eskimo on the drums and a classical guitar player that could speed up and slow down the time in his vicinity. I recommend you read up on this blurred delirium before embarking on this trip [the site has been taken down, but here's a web archive page]. Then bathe yourself in this album, which interprets Jenkinson's memory of this hallucinogenic reverie, which he held on to as a souvenir. Running at (only) 45 minutes long, Just A Souvenir picked up where Hello Everything left off, becoming more organic with every track. If that sounds like your cup of tea, then you'll enjoy this rubber band trip through time. If you're hungry for more, pick up Numbers Lucent EP.
2023 UPDATE: Since the release of Just A Souvenir, we've seen Jenkinson release his Solo Electric Bass 1 (where is that second entry?), followed by the unveiling of his Shobaleader One project with d'Demonstrator in 2010. Two years later, he returned from his time travels with Ufabulum, and in 2015, we were rewarded with Damogen Furies. The last album from Squarepusher was Be Up A Hello from 2020. All of the records, of course, were released by Warp Records. Given that Jenkinson is a prolific musician with an album out every few years, we are nearly due for another one!
Billow Observatory
Billow Observatory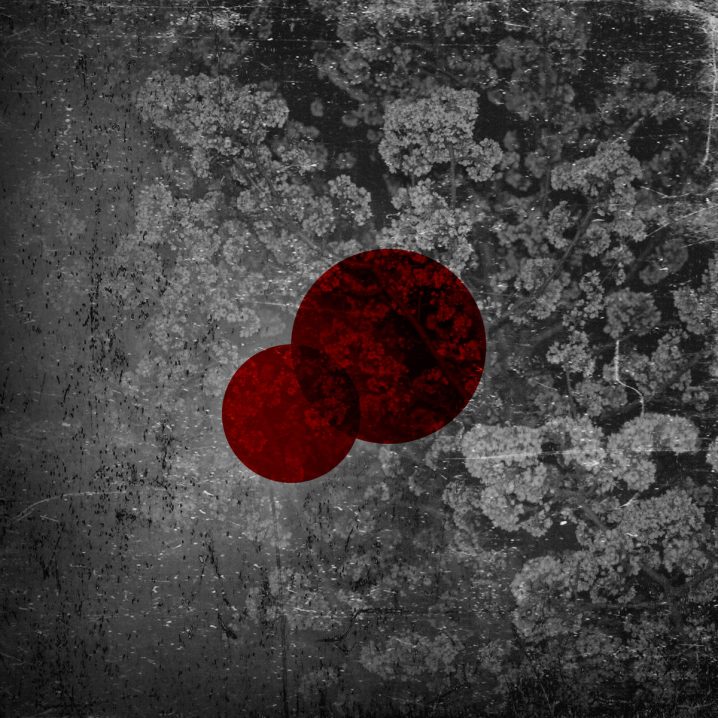 This debut self-titled album by Billow Observatory is a culmination of two well-known musicians working on the original material for over six years before the release. The duo comprises Jonas Munk, whom you should already know as Manual, and Jason Kolb, a guitarist from Auburn Lull. The development of each piece was a slow and deliberate process, "one that required meticulous attention to detail and nuance." The result is a polished album with smooth curves, solvent shapes and luscious textures that retain its quality and withstand the erosion of time. Space-conscious guitars glide in the vast space of consciousness. Minimalist elements approaching reductionist limits perfectly settle in the microscopic grooves carefully etched just for them. And then a vast cloud descends. A cloud of blank sound in a blanket of clouded mind. It lowers itself on the melody and swallows it whole, completely and dead. But in this cavernous carnivore consumption, something else is born. It is the sound of a single gliding note that starts its life anew. And so the waves go on. If it wasn't particularly obvious from my choice of words, the music of Billow Observatory puts me in a solemn, meditative mood — a little dreamlike, calm, and barely conscious. There is a state of mind between the two worlds that this sound inhabits. The one where you may think that you are sleeping and the one where you believe you are awake. In both cases, the thought is unreal, while the music still exists. Billow Observatory allows you to dream into your wakefulness. Billow Observatory wants you to dream.
2023 UPDATE: This project is very much still alive, and we've seen some follow-ups as II: Plains/Patterns (2017), III: Chroma/Contour (2019), and the most recent full-length album, Stareside (2022). These came out via Munk's own Azure Vista Records and Jeff Owens' Felte. Most recently, the duo has released a 5-track EP titled Calque,  "indulging in dark-tinted, crackling melancholy and frosty, minimal synth patterns," which you can pick up via Bandcamp. Happy to see this go on…
Ital Tek
Bodied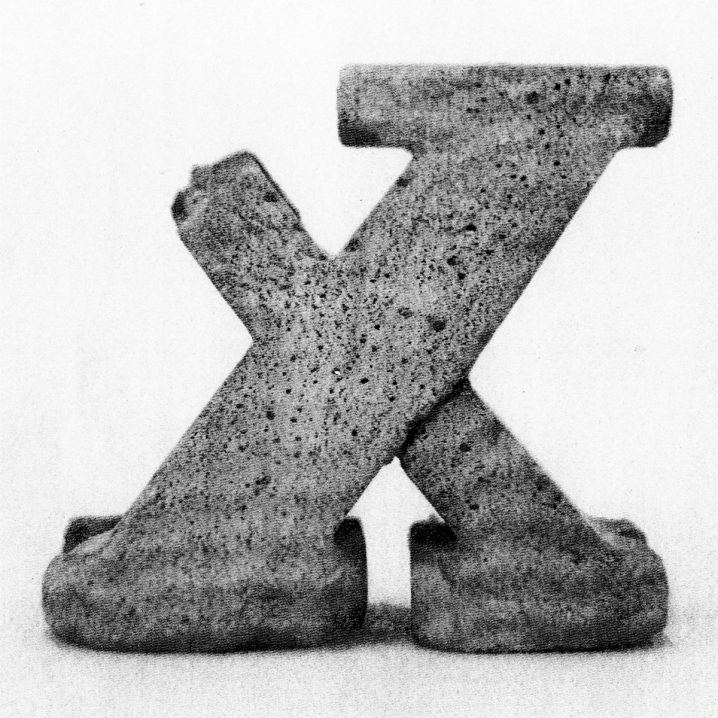 At some point in the last couple of years, the music stopped being "cinematic" and became the cinema itself. That is to say, it became kinetic, the source of movement through sound. Perhaps a better word to describe such a transforming experience would be "cinesonic" – to move one's mind through the perceived pressure levels, or, even better, "vitaphonic", for the sound is living on its own. It's not enough these days to just put on an album – one must prepare themselves for an hour of active listening as if commencing on a journey, on metamorphosis through music, and let it carry you away. There are more than a few albums out there that achieve such a level of dynamic alteration, but not as much as the latest offering from Ital Tek. The voyage unveiled by Alan Myson on this release for Planet Mu spans interstellar dimensions, where it is as much a score to some science fiction tale as it is a part of our dreamless reality, hauling us forward through space and through time, through cyphers and hymns, through waves and through cycles. The story conveys an anxious struggle, tight at the raw basslines, chopped at the vocal samples, and open in spacial reverbs. The sound is twisting and mutating through the complex beatless rhythms until the essence of percussion is re-imagined through your mind. The heartbeat returns, and you find yourself in a white corridor, surrounded by dizzying humming lights, distorted alarms, and a nagging feeling of a need to escape. And as you run towards the vast open sounds, you know that the only thing that lies behind those cryptic frequencies is an endless abyss. But you race anyway…
2023 UPDATE: I'm happy to say that Myson is still pretty active. Two years after Bodied, he gifted us with Outland (2020) and then Timeproof, which was released as recently as this past April in 2023, and as you can see, I've covered them all. Alan has recently moved, and I'm trying to coerce him into sharing his new studio with readers of Headphone Commute. Meanwhile, if you're interested, you can check out his setup from the Bodied era: In the studio with Ital Tek.