… a masterclass in acid breakbeat and leftfield drill'n'bass…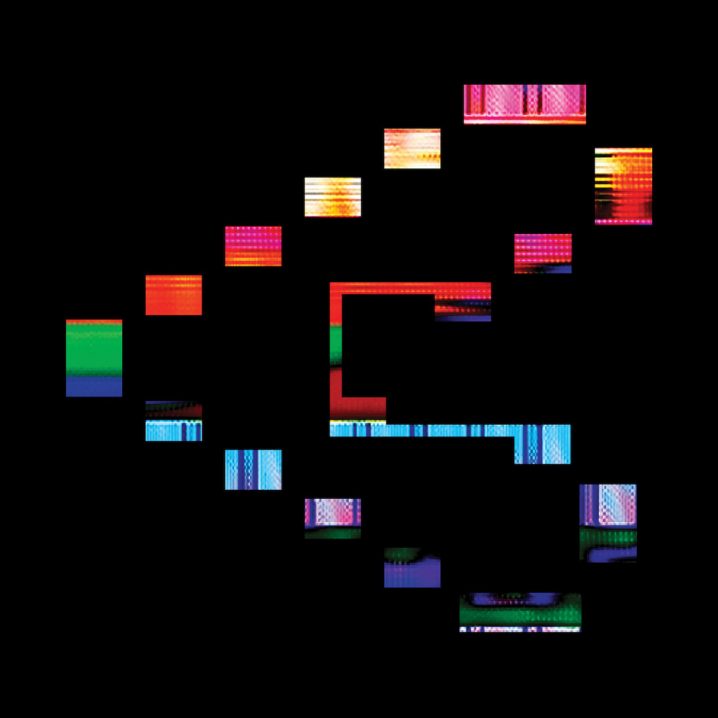 On January 31st of 2020, Tom Jenkinson returned with his fifteenth studio album as Squarepusher, a new solo release in the last five years, following Damogen Furies (Warp, 2015). From the very first track, "Oberlove" Jenkinson audibly announced that he's reverting to his roots, with mind-shattering chopped-up warped-out drill and bass, analogue synths, and vintage processing effects (including the sounds of Commodore VIC-20), instead of going out on a complete tangent, as he did with Shobaleader One. To be honest, I would have been happy with either direction. The experimental music by an imaginary band from his dreams, or the music for robots, is just as palatable to these ears as his return to the junglist madness. As long as it's still Squarepusher, I know I'll be happy in his hold, and on Be Up A Hello, we're definitely in a favourite grip.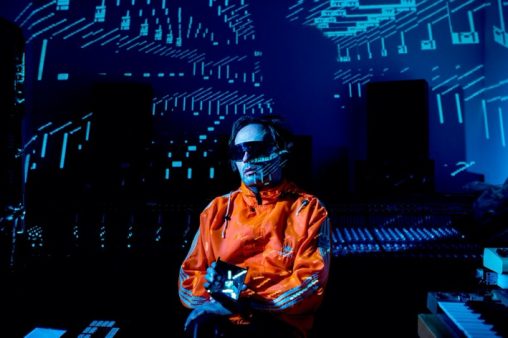 Downloading all the mind-altering sounds of Squarepusher into your brain can be a dizzying experience. I prefer to do so in the morning, with a strong cup of coffee, as the brain wakes up to all the glitched up acid bleeps and shredded percussion. On the first listen you might not even make it through the first half of the album, and experience sonic fatigue (especially if you play through headphones), but unwrap the record for the second, third and fourth time, and hidden melodies will become familiar to all your senses. Things begin to make sense, the way they only make sense to those in love with Squarepusher. For example, I remember how "insane" the sounds of Go Plastic (2001) or Do you Know Squarepusher (2002) appeared even to my noggin nearly a decade ago. Now, when I drop the needle on those records, every tiny sound feels in the right place, and in some cases, I bump the pitch slider to increase the bpm.
Book-ended by four energetic pieces on each side we arrive at "Detroit People Mover" – a meditative ambient medley of synth pads and bass, which carries a nostalgic, sombre, and reflective atmosphere, especially after watching this short music video, dedicated to this nearly-abandoned piece of infrastructure in a distressed city, as a sort of "love letter" to its degradation and decay. Directed by Jacob Hurwitz-Goodman, the video was shot after Detroit had been shut down due to the coronavirus.
Jenkinson has had an affinity for the Motor City's neglected elevated transit car but was struck by how the imagery of an empty train reflected scenes of barren cityscapes from all over the world due to the COVID-19 pandemic, which has forced people to stay in their homes and leaving large gatherings, like Squarepusher's Detroit performance, to be postponed.
Listen to the chaotic sounds of "Terminal Slam", and of course, watch the music video, which I've embedded below, and you enter the complete opposite aural and visual frenzy of a daily routine [which seems to be so long ago], bombarded with sights and sounds during a time-lapse traversal of the bustling city of Tokyo. "I like the way both of these videos articulate salient points about our urban environments," says Jenkinson in the press release, "on 'Terminal Slam' about the prevalence of advertising and possibilities for its subversion, and [on 'Detroit People Mover'] regarding our zombie cities that despite the lack of everyday human contact continue marching on."
The album is available on the ever boundary-pushing Warp imprint. Oh, and if the nine tracks on this 47+ minute release are not enough, there is a complimentary [and I don't mean "free"] Lamental EP which came out only a few days ago in April. The latter features the very same "Detroit People Mover", with "The Paris Track" as its new "accelerated interpretation", a slow piece where Jenkinson plays his six-string bass guitar, and another "cinematic synth odyssey" with old-skool drops and broken beats. It's an absolute must for any Squarepusher fan and record collector. Highly recommended.