A quick note. I have been absent from the airwaves for about a month now. The war in Ukraine has really put things into another perspective, as the priorities have shifted and celebrations have faded away. But I didn't just sit around in silence. And, together with Hollie Kenniff and Rafael Anton Irisarri, Headphone Commute released a benefit compilation, titled For Ukraine. There's so much more I can say about that, but as usual, music speaks louder than words. And we are currently in the final stages of compiling the second volume, which, I am sure, you will love. More on that later, but for now, here are a few albums that I've been listening to in the background, and I think you should too.
Abul Mogard
In a Few Places Along the River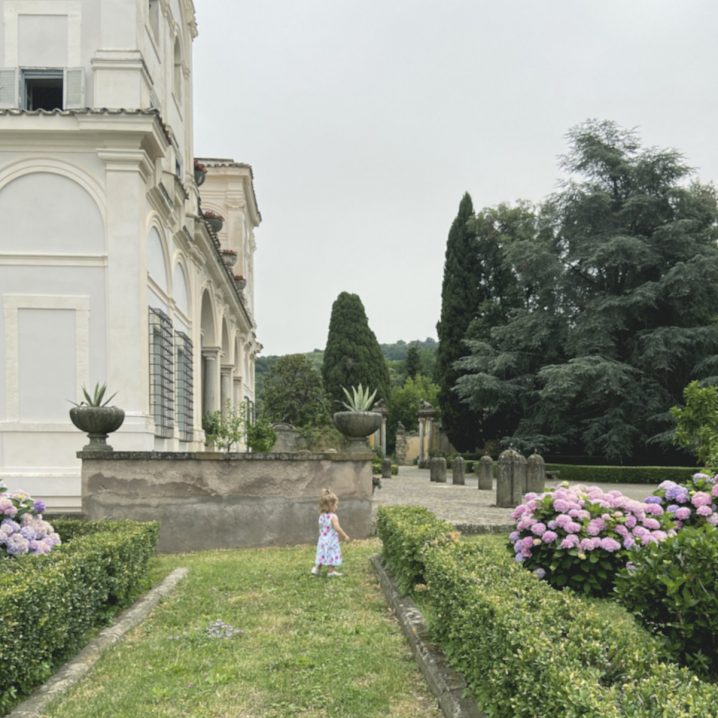 The mysterious sound artist behind the Abul Mogard moniker has finally come out of the shadows. Well… at least to me. And since I have sworn to guard his identity a secret, we'll have to rely on the musical prowess a little bit more. But it's not essential to dig and uncover – even my own musical project is somewhat in veil. The focus remains on his being in music, as the outstanding example of In A Few Places Along The River will affirm. Incredibly rich in the synthesized textures, spatial awareness, and powerful dynamics, the three pieces on this 42-minute release truly capture many of my favourite aspects of this enigmatic artist. His sense of evolving sonic surfaces is a real inspiration for my very own sound design. The atmospheres here are as tense as they are gentle, as expressive as they are introspective, and as encroaching as they are comforting, like weather, like oceans, like thoughts in my mind. Tender distortion, powerful swells, and ample reverb – all play a role in the ambient drone works of his modular synth-based palate. An expertly crafted mastering touch of Rafael Anton Irisarri has brought more of these grains to the front, where each frequency-rich oscillation occupies a perfectly carved out space. Released digitally and exclusively via Bandcamp, the album is the result of Abul Mogard's experimentation with various instruments in his studio between 2019 and 2022. Three tracks, three years in the making, three journeys through time. Truly stimulating, invigorating and very motivating for my own procrastinating days. Highly recommended.
Orghanon
Droneworks I-V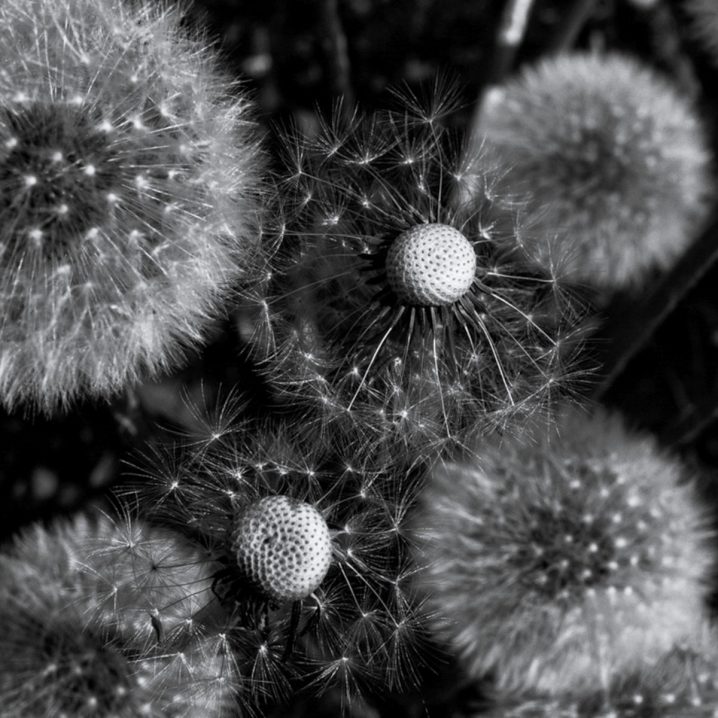 To be honest, it's a little difficult for me to focus on the tasks at hand for Headphone Commute these past few days. Somehow, all of my daily routines associated with spreading the love of beautiful music seem to be more in the background of the current event-dominated newsreel. But that doesn't mean that I don't gravitate towards and fill my spinning mind with something kind. Music that is tranquil, peaceful, and meditative. Music that makes me feel less anxious, tense, and worried. Indeed, these five long-playing pieces by Sergio Calzoni under his Orghanon moniker are designed to do just that. "Healing music, aiming to calm the mind from the background noise of our chaotic reality." I put the album on and its mid-range and low vibrations seem to penetrate my angst and spread the warmth throughout my limbs. At first glance, Orghanon appears to be unfamiliar. But upon further inspection, and indeed by digging through the archives of my very own writings, I find that I have covered his previous album, titled Retrospective, appearing on Time Released Sound back in 2017. The latter was "a very personal exploration of childhood memories relived as ambient music soundscapes," while Droneworks I-V, as the title suggests, is a headcleaner for the restless, stressful, and for distressed. This time it comes out on an Italian St.An.Da. imprint, an experimental offshoot from Silentes label owned by Stefano Gentile, both of which host quite an extensive discography worthy of your sonic excavations. But for now, I simply spend time with these Droneworks, and they really seem to fill the empty caverns of my soul. Thanks, Sergio!
Billow Observatory
Stareside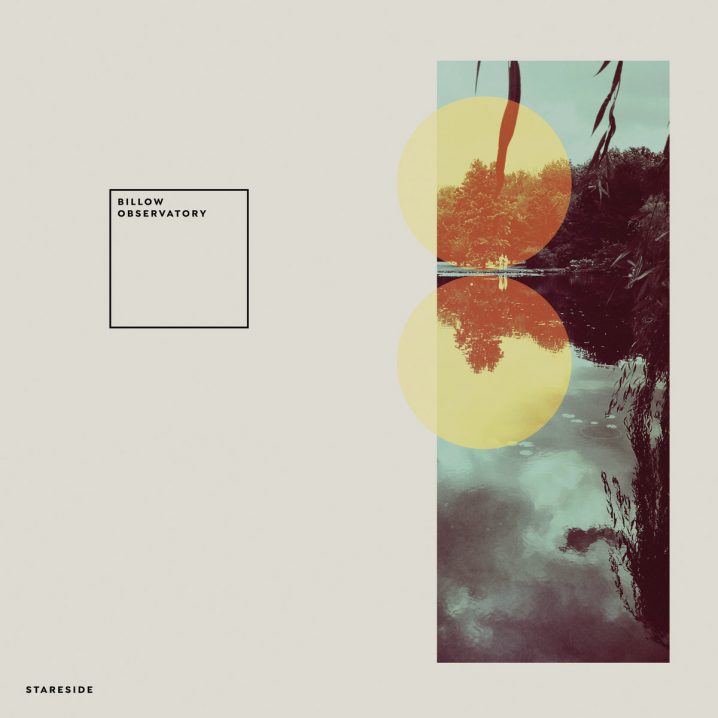 After a trio of releases as Billow Observatory, Jason Kolb (of Auburn Lull) and Jonas Munk (aka Manual) return to Brooklyn-based Felte imprint, owned by Jeff Owens, with a 9-track full-length they titled Stareside. In January of this year there was a three-track teaser EP, Sink The Outlook, and so, I was somewhat prepared and excited about this gorgeous release. It's interesting to follow the evolution of some of these side collaborations and experiments in language developed by combining individual techniques. What was initially planned as a small project, is now celebrating a decade-long run with this anniversary release of blissed-out pads, morning sunshine vibes, and feel-good sonics. The articulated tonal frequencies fill the space of my newly moved studio with resonant textures, warm soothing chords and a soft soaring ambience. This sound is pleasurable – boosting my serotonin levels and raising my mood. Enough of a motivator for me to get out of my funk and sit down to write up these words. "Stareside's 9 tracks thread the needle between hope and hopelessness – daydreaming whilst watching the world go mad in the blink of an eye." And it all seems so perfect, just as the world seems so perfect and flawed. The album is also accompanied by a video from a Detroit-based filmmaker Joseph Querio for the first track, titled "Inner Citadel" which you can watch here. I recommend that you also pre-order this limited edition blue vinyl, while supplies last (only 35 remaining copies as of this writing!) – you can find it on Bandcamp. Recommended for fans of Stars of the Lid, A Winged Victory for the Sullen, Hotel Neon, Ex Confusion and Purl.