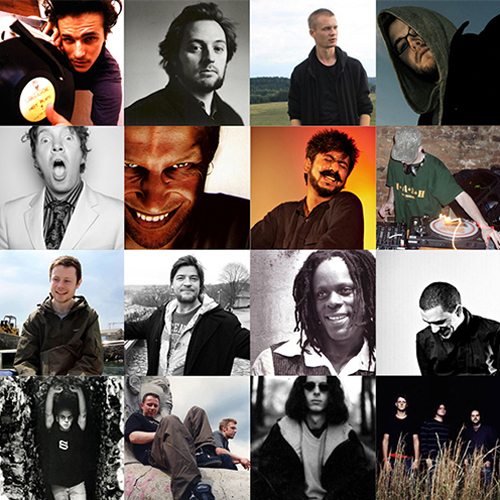 I've been listening to so much ambient and modern classical music, courtesy of my benefit compilation, … and darkness came, of course, that I honestly need a little break. The end of the year is also upon us, and I must cleanse my palette in order to properly revisit all of my favorite albums of 2012. It's no secret that I'm a child of electronica, and fan of all its paths and branches. Besides the wide avenues of techno and drum'n'bass, I also enjoy the darker alleys of breakcore, fast roads of drill'n'bass, and deep valleys of jungle. Here's more from nuits, the man responsible for today's Jungle Fusion mix:
Jazzy, idmish, ragga, acid… jungle mix. Lots of different influences here, that is why it is called "Jungle Fusion". It got its name from "jazz fusion" musical genre. The mood ranges from peaceful and relaxing to highly energetic and sometimes even purely chaotic. A musical composition that was created in order to spread the love for intelligent jungle music.
There are some of excellent artists on this list and fantastic tunes. I hope you enjoy!
Tracklisting
Aphex Twin – Lichen (Wisp remix)
Squarepusher – Port Rhombus
DJ C – Gone a Jail (feat. Gregory Isaacs)
The Flashbulb – Lucid Bass 1
Wisp – Seaway Trail
Talvin Singh – Jaan
Wisp – Trees Like Toys
T Power – Horny Mutant Jazz (White Man's Got a God Complex)
Squarepusher – Beep Street
Clifford Gilberto – A Different Forest
DJ Food – Scratch Yer Head (Squarepusher remix)
Barry Lynn – Metric Cypher
The Flashbulb – That Missing Week
Triosk – Fear Survival
The Cinematic Orchestra – Entr'acte
Omni Trio – Renegade Snares (Sixteenarmedjack remix)
Jacky Murda – Run Red (feat. Richie Spice)
µ-Ziq – Brace Yourself Jason
Wisp – To Draw Something Beautiful
[ S T R E A M ] | [ D O W N L O A D ] | [ P O D C A S T ] | [ i T U N E S ]