I really enjoyed covering Hyperdub in my last special edition of Sound Bytes, so this time I'm turning my ears towards Planet Mu. I'd rather not spend the time on words praising this amazing label, run by none other than Mike Paradinas (aka µ-Ziq). What's interesting to note though, is that in the last few years the label not only adapted to the latest trends in dubstep, but rather grabbed the reins of this unstoppable machine and began seeding the scene with some outstanding quality titles. Even Meat Beat Manifesto put out a dubstep record on Planet Mu (see Autoimmune, 2008). And it was the same label that brought us compilations from Mary Anne Hobbs, as well as the excellent latest releases by Slugabed, Boxcutter, Kuedo, and many others. I think I've said enough, so let's dive into this installment of Sound Bytes, covering the latest 2010 twelve inchers from Planet Mu.
Ital Tek – Moment In Blue EP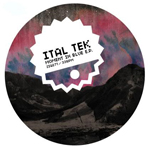 Alan Myson, releasing under Ital Tek, joined the label back in 2007, with his Blood Line EP. Since then, iTAL tEK (an inverted capitalization version of his moniker), dropped his debut album cYCLiCAL in 2008. Last year, we saw his Massive Error EP, and now Myson teases us with another EP, titled Moments In Blue. In addition to the two tracks (also appearing on the album), the 12″ features two remixes by Ikonika and FaltyDL; while the digital release contains an extra track, Moment In Blue V.I.P. This is a solid dubstep release, with deep rumbling bass, chirping glitchy twists, minor chords, and a heavy kick. FlatyDL's remix, comes in with a solid beat and ghostly vocals, approaching 4/4 territory towards the end of the track. While Ikonika's remix features her staple syncopated snare rhythms (almost Latin sounding – I think I hear marimbas in the background!). Make sure to pick up Myson's sophomore release on the label, Midnight Colour, dropping on the street on June 7th, 2010.
Swindle – Airmiles EP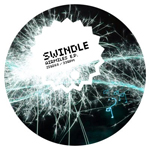 Blending elements of UK Funky with grime and dubstep, Swindle layers pulsating bass with almost tribal percussion and driving dance floor rhythms, creating his own flavor of synthed-out funk. On this Airmiles EP, the tracks, "Coffee" and "Molly" in particular, feature a vibrant confetti of funkadelic kaleidoscope, in stereo-sound of spacey guitar, lo-fi filters, 80s soaring synths and all. Super smooth! Quoting influences by Stevie Wonder, Miles Davis, George Benson, Bob Marley and even Michael Jackson, it's no wonder that his style leans heavily towards a blend of reggae and jazz. In the past, Swindle [who's real name remains a mystery] has released a grime compilation, The 140 Mixtape (2007), and an album, Curriculum Vitae (2009) on his own, Swindle Productions. Let's hope Planet Mu serves as a cannon to catapult this rising artist onto the scene. See also Swindle's remix of Terror Danjah's track, "Zumpi Hunter", appearing on Industry Standard Part 4 (2009).
Rudi Zygadlo – Resealable Friendship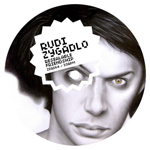 In May, Glasgow (UK) based producer, Rudi Zygadlo released his debut album, Great Western Laymen, but right before that, in late March, he teased us with a four track single, Resealabel Friendship. For this installment of Sound Bytes, let's concentrate on the EP. Let's see, how do I describe Zygadlo's sound? It's as if Frank Zappa started baking pop pastries within the dubstep cookie cutter's template, twisting and stretching the dough in every direction, then slapping you upside the head. This release is complimented by two remixes from Planet Mu's rising stars. Starkey neatly folds the track into a deeper bass dance track, while Slugabed drenches the vocals in a mixture of 8-bit synthed out potion, that spices up the flavor and kicks it up a notch. BAM! So don't forget to pick up that full length, Great Western Laymen, ok? I don't want to ruin it, but the credits contain contributions by musicians on trumpet and alto sax.
FaltyDL – Phreqaflex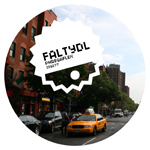 On this three track 12″, NYC based Drew Cyrus Lustman, aka FaltyDL, returns with a flavor of housey minor chords, glassy pads, and shuffling 2-step rhythms. Gearing up for yet another full length, Planet Mu will release another EP, Endeavour, scheduled for September 2010. Meanwhile, Lustman's last year album, Love Is A Liability received some critical acclaim, including a selection for Headphone Commute's Best of 2009 : Music For Vibrating Your Neighbors' Dusty China. On Phreqaflex, Lustman flexes his freakishly versatile muscles to squeeze out some nostalgic garage, sub-bass rumbling frequencies, with dusty fading vocals, and heavily layered vibe. Fans of Burial will be in for a treat once they hear "My Friends Will Always Say…" – I particularly dig the use of lip smacking in between the words, which are usually muted out by the producers from their tracks, leaving something empty, non-human, behind… This is a dance floor hit for sure!
Oriol – Coconut Coast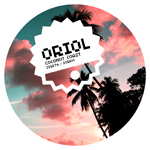 Wrapping up this installment of Sound Bytes on Planet Mu Special, is a newcomer to the label, Oriol. On his very first EP, Coconut Coast, Barcelona born and Cambridge based Oriol Singhji mashes up grimy beats with saturated synths, syncopated rhythms and elements of 70's soul, disco, and mid-80s electro. Preparing for his debut album, this four track teaser release features a remix by FaltyDL as well as an appearance by Mike Paradinas himself, disguised behind his Jake Slazenger alias. We are also treated with a remix by Shortstuff who released a collaboration EP with Geiom last year, No Hand Signals (2009). "[Oriol's] music connects the dots between his musical tastes, from the 70's fusions of Herbie Hancock and Stevie Wonder to Theo Parrish, and Larry Heard to Recloose, drum 'n' bass and dubstep". This is something completely out of this world, so you better keep your eyes out for Oriol's upcoming, Night And Day hitting the streets this summer.