I sat down to cover the latest release from Planet Mu by Kuedo, and my mind migrated over to the bass sounds from Eskmo which then reminded me of an album by VibeSquaD. This is a perfect example of why Sound Bytes makes sense in that nonsensical kind of way. Three releases tied together by nothing more than my mood, yet thematically intertwined through more than just an evolution of sound. There's only two degrees of separation here, kids! It's almost as if I'm forming a certain path, and then dragging you along by your ears… Enjoy.
Kuedo – Dream Sequence EP (Planet Mu)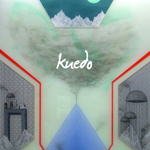 Have you met Kuedo? Yes, you have… It's Jamie Teasdale, also known as Jamie Vexd, who along with Roly Porter have already dropped a few dubstep bombs on Planet Mu, together known as Vex'd. With Dream Sequence EP, Jamie stumbles across lazy and almost drunken two-step beats, with 8-bit arcade game chords, twisted bit-crushed synths and degenerated vocoder. This four track EP features deep rumbling bass, almost bubbling to its own suffocation, and sluggish percussion, ideal for those nightmares when you're struggling through the swamp as the ghostly vocals pull you back in reverse delay. The winner on this release is the track titled Starfox, which the EP was originally named after. Another highlight, Shutter Light Girl, is a minute long vignette of a beatless sound exploration to the likes of Burial. A little birdie has also told me that there is another upcoming full length, titled Cloud Seed, coming out soon. Pick up this, and previous Vex'd releases, such as Degenerate (Planet Mu, 2005), directly from the label's site. This is bleepy, this is wonky, this is Planet Mu.
Eskmo – Hypercolor EP (Ancestor)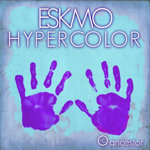 I've had my eye on the West Coast sound of San Francisco, Portland and LA, for a while now. The Glitch Mob, in particular, featuring Justin Boreta (aka Slidecamp), Edward Ma (edIT) and Josh Mayer (Ooah), have been producing some glitchy, breaky, and instrumental hip-hop. I'll bet my money that Brendan Angelides, who has two monikers, Welder and Eskmo, has been hanging out with them. Releasing the Hypercolor EP as a digital download on his very own label, Ancestor Media, Angelides mixes up the sound dubstep with deep rumbles of hip-hop, where the crowd sways with the rhythm, clapping their hands with the beat. And his sound has already caught the eye of some heavy hitters. See, for example, his remix of Bibio's Dwrcan on Warp, and his 12″, Let Them Sing released by Planet Mu in 2009. What a great roster of labels to have in his biography! Although this EP is almost a year old, I still return to it, for its solid, polished sound. Be sure to pick up his latest split single with Eprom, Hendt / Lands and Bones (Warp, 2010), and, even more exciting, his collaboration with Amon Tobin, calling themselves ESKAMON, Fine Objects (Ancestor, 2010), which comes with a free WAV samples and Ableton pack along with the release! Sounds like a remix invitation to me! Recommended for the likes of the above, as well as Prefuse 73, Daedelus, Richard Devine, Nosaj Thing and all the usual West Coast suspects.
VibeSquaD – Joyful Noise (Vibesquad)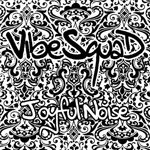 Well, since I'm in the mood for crunky bass, it's only appropriate that I bring up this gem by Aaron Holstein, who goes by the name of VibeSquaD. Welcome to the world of crunkadelic basstraveler! I first came across Holstein's sound with his debut, Return of the Pudding People on Bluetech's Native State. Since then, Holstein scored a release for Proboscis (that's KiloWatts' digital label), a remix on Addictech and an appearance on Interchill. Oh, and Holstein is very good friends with the above mentioned members of The Glitch Mob – playing at many venues with them. So, we're all in the family here. Joyful Noise is a collection of thirteen tracks, self-released in digital format. In terms of sound, VibeSquaD is raw, loud, and rumbling. Open up your ears to square-wave bass, solid punchy beats, and mind-twisting melodies that make you cringe your nose. Classification is pointless, unless you prepare yourself to skip over glitch-hop, dope-step, and and funk-bass. Production is crunchy, tight and top notch. This is a serious treat for fans of dubstep and IDM alike. Recommended to be listened to alongside Eskmo, Bassnectar, Heyoka, and the rest of the mob…