… nostalgia-inducing electronica with glitch, lo-fi, and drifting synths…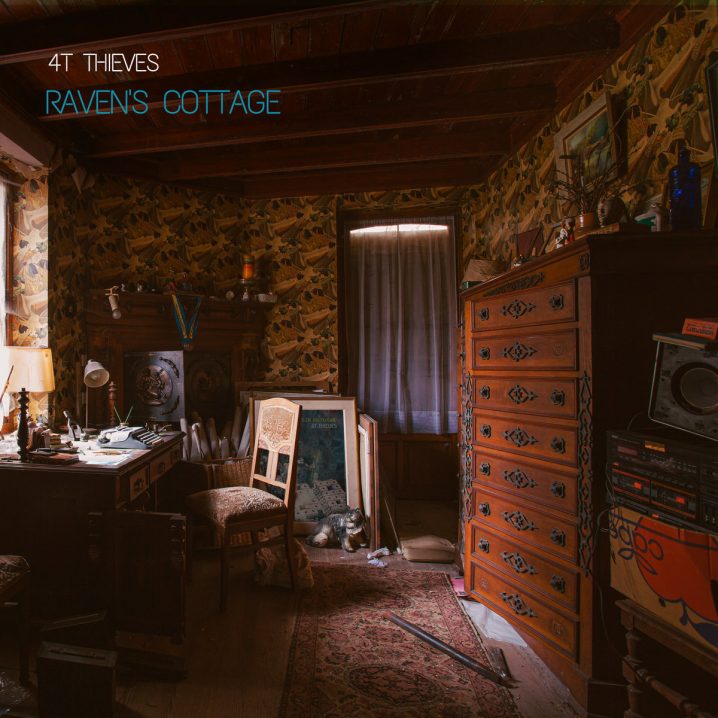 Imitation is the sincerest form of flattery. Or so goes a proverb describing an accidental, unintended, or unconscious mimicry. But what about when such miming is intended? In the case of the infamous Boards of Canada, many have well-tried but failed. Some, not so blatantly as others, incorporating a few of the analog drifting tones and shuffling lo-fi beats that this Edinburgh duo is known for. Another good example of tried and failed imitation comes the many who have claimed that the Future Sound of London is just taking random samples and layering them into a collage – and yet I've only heard a single positive achievement in this space – that of Herd's Tangents (2011) and Arteater (2016) – a feat that even landed these records on fsoldigital.com. So what about 4T Thieves – a project, at first unfamiliar, but once you dig deeper, you begin to uncover a deep discography of this Helsinki-based electronic and ambient artist, who is most known as the current owner behind the Kahvi Collective (remember that netlabel?). So Nik is not a newbie on the scene, with more than a few releases on the London-based Rednetic Recordings – an imprint that is worth your time to rummage in for months. Raven's Cottage is the latest album for the label, and it exceeds all expectations. In fact, if you just close your eyes and simply listen, you may be able to confuse it with BoC's work.
The attention to detail here is impeccable. I'm not exactly sure if Nik explicitly set out to create this tribute, sort of speak, but I can tell right away that all the sound design more than just borrows from the duo. Add into the mix the hazy melodies, the syncopated rhythms (with a bit more bass), and looping vocal samples just like those recorded from the public broadcasting programs, and you've got a record that encapsulates the essence of the boards. This is a fact that the label and the artist do not shy away from and declare that 4T Thieves delves deeper into "the rich vein of kaleidoscopic synthesizer lines and tranquilized hip-hop beats, a vibe the Sandison and Eoin brothers have so wonderfully encapsulated." And once we reference the BoC you can't unhear its clear influence among eleven tracks. It's no surprise then that Nik is influenced by "Boards of Canada's nostalgia-inducing electronica and artists similar, hinting at glitch and lo-fi." It's undeniable and clear. But more importantly – it's VERY GOOD!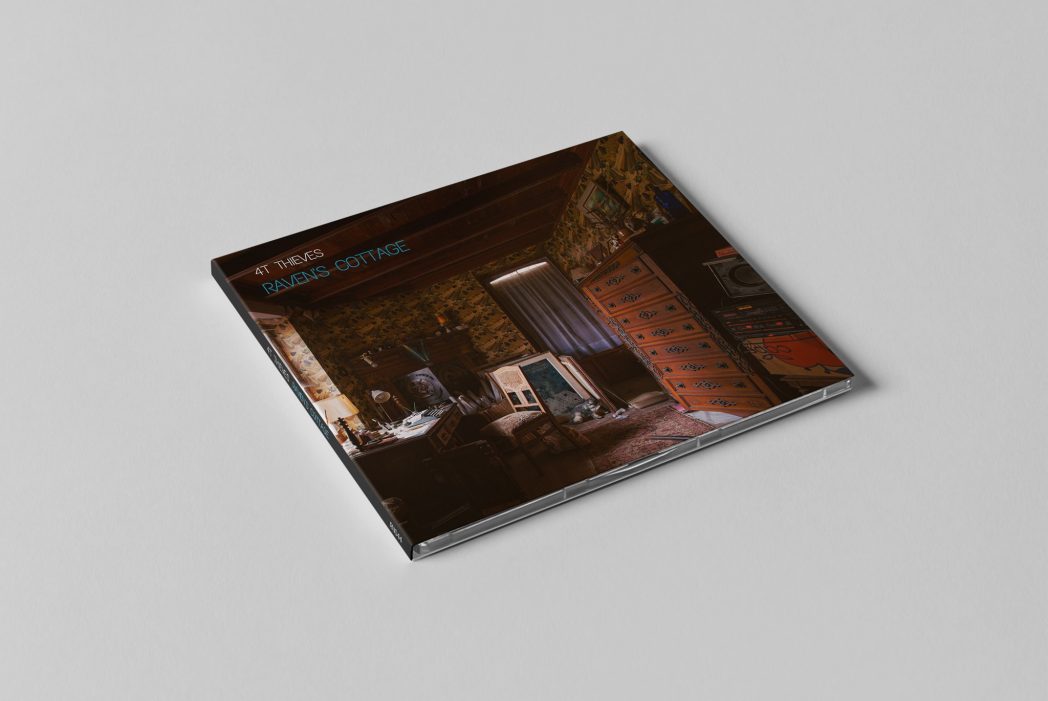 Play through the title track, and you'll be swept away with all its punchy rhythms and swirling synths. Or the subsequent "506627" which features Pandacetamol, with whom 4T Thieves has collaborated in the past [see most recent The Electric Home out on Kahvi Collective], incorporating vinyl crackle, deep warm chords, and slow roaming lead. I would be very curious to see the list of gear, and more importantly to dig into the sound design. Another awesome quality of Raven's Cottage is that, unlike the many 4T Thieves albums which only get put out as digital releases [in the old tradition of the netlabel, of course], Rednetic sells a limited edition CD digipak, and if it generates enough attention, perhaps they'll press a 12″ of this gem. At least this connoisseur of electronic music thinks it's worth it. Highly recommended!