Boards of Canada
Hi Scores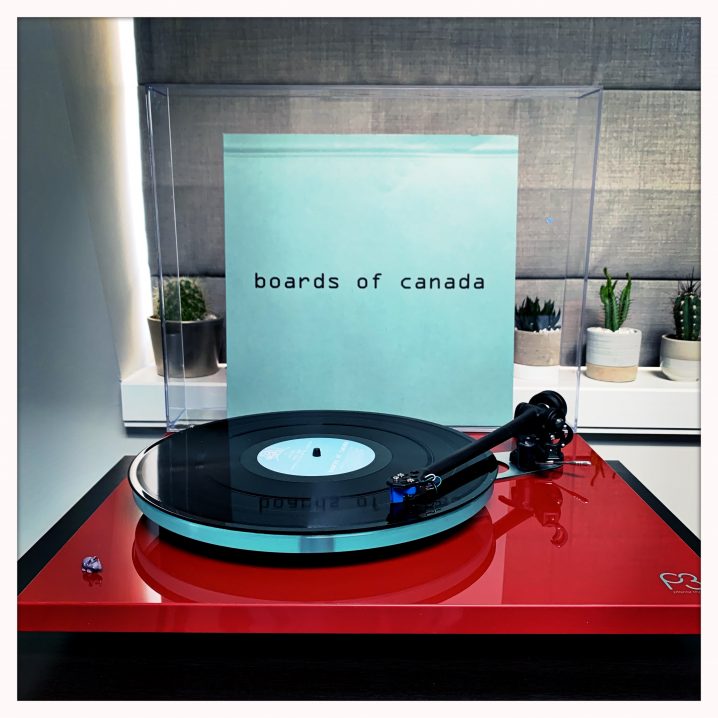 It feels a bit strange covering this iconic record by Boards of Canada. How many times has it been mentioned before? And yet, when I play this vinyl, it feels just as fresh as ever. My personal copy is the original Skam pressing from 1996 [SKA008], but there were further represses, the latest being a 2014 edition, remastered from the original tapes. The original EP, from the electronic music duo of brothers Mike Sandison and Marcus Eoin, still retains its warm, analogue, detuned chords, progressive beats and glorious, highly memorable, melodic vibes, the likes of which are highlighted with deep rolling bass on "Turquoise Hexagon Sun", which later re-appeared on their debut full-length for the label, Music Has the Right to Children in 1998. Whether [re-]classified as downtempo, ambient electro, or lo-fi nostalgia, BoC's music was able to capture the ears, minds, and hearts of nearly every electronica aficionado. The duo's incorporation of vintage synthesizers, hip-hop-infused breakbeats, and experiments with tape machines sampling 1970s public broadcasting programmes gathered global critical acclaim, forever implanting that "Boards of Canada sound" terminology into the reference of many journalists and artists alike. Although the use of subliminal and cryptic messages is present throughout many of the Boards of Canada records, the brothers brush off the cultish status of their followers, claiming that they're not "religious at all" but "do actually believe that there are powers in music that are almost supernatural." I'd say that many of their fans agree. We last heard from BoC in 2013, with their album called Tomorrow's Harvest on Warp Records [highly recommended!], and that was now seven years ago. Perhaps there is another treat around the corner?
Autechre
LP5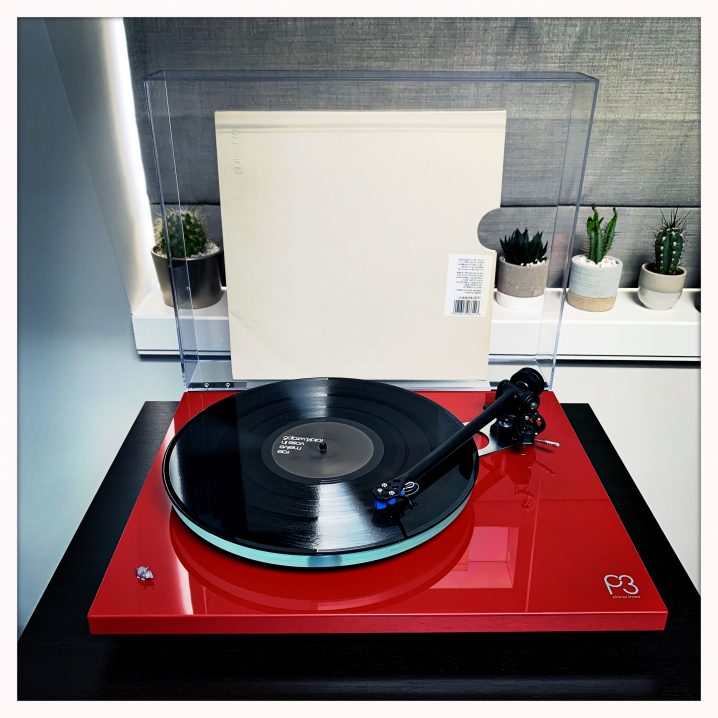 It's been more than a few years since I played this record. Meanwhile, the Rob Brown and Sean Booth, collectively known to the world as Autechre, have released five volumes of elseq, four 120-min NTS Sessions, and a massive amount of live recordings (28 of these released as part of AE_LIVE series, and seven more as AE_LIVE 2016/2018). That should keep anyone busy if they crave some glitchy goodness in their placid lives. So why am I going back to their fifth untitled studio album [which had the fans refer to it as LP5 since no official title has been printed anywhere on the release]? I suppose I crave some chaotic structure more than the structured chaos in my sound so that my mind can latch on to the beats, and reconstruct the deconstructed puzzle, and make some sense of all the rhythms and re-emerging patterns that make up most of Autechre's earlier LPs. I especially seem to enjoy the deep and punchy kick drum on the "777" which then appears to fall apart near the end of the track. The absolute highlight of this record is "Vose In", which, possibly may be at the top of my Autechre favourites. I first heard it on the Nothing sampler compilation, included with the issue of XLR8R back in 1998 [alongside Squarepusher's "Tequila Fish" which I have recently dug up in this Daily Spin instalment]. Although the pieces on this vinyl are already highly technical, a lot of the tracks are still melodic and, dare I say, musical, serving as the bridge between the two sides of Autechre, the one before (Incunabula, Amber, Tri Repetae and Chiastic Slide) and one that follows them into the self-made ordered discord (Confield, Draft 7.30, Untilted and Quaristice). One thing I want to say is that this album aged exceptionally well and that even after half a dozen plays of all four sides on repeat, I would be happy to pretend that it was just released this year. Oh, and don't forget the "hidden track", appearing post "Drane2" and not available on vinyl.
Push Button Objects
Unauthorized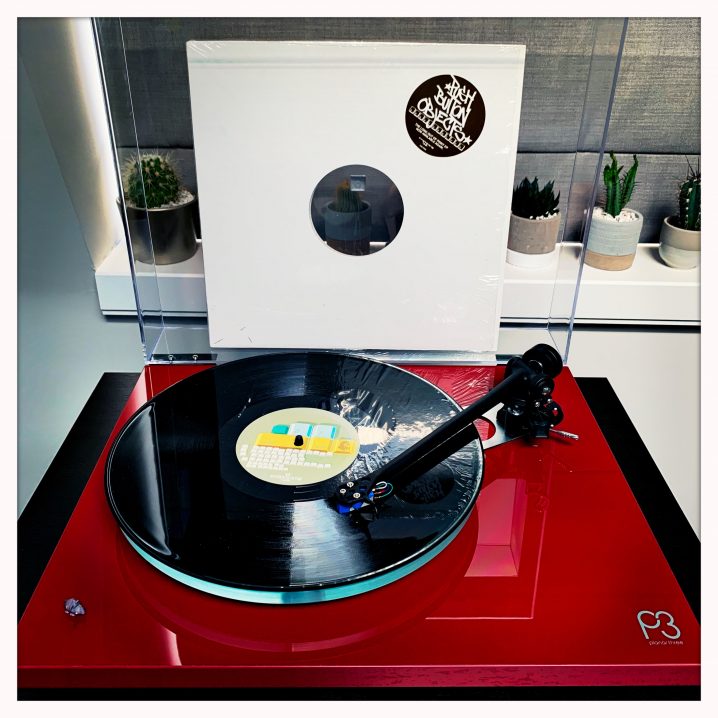 Harking back to the age of IDM is another 1998 record, this time from Edgar Farinas who released music under his Push Button Objects alias. Unauthorized is [only] a 4-track EP on a Chicago-based Chocolate Industries (possibly defunct since 2016), prior to Farinas' releases on Skam and Schematic. The music on the record traverses the glitchy side of downtempo beats, during that college romance fling when IDM was dating hip-hop for a bit. The cut-up glitch-hop blip-pop vinyl sits on my overflowing shelves somewhere alongside Prefuse 73 (who also released on Chocolate Industries), RJD2, and The Only Blip Hop Record You Will Ever Need, Vol. 1. It's got the vibe of early electronica predating Merck, Neo Ouija, and the output of underground netlabels (remember Sutemos, Monotonic, and Kahvi Collective [ hmm, what is a "netlabel" these days anyway?]). But I digress… It's a nostalgic skip-hop down the memory lane when the output of IDM was sparse, and one held on to every single record in the genre [instead of skipping through a playlist streaming in your bedroom, whether you like it or not]. I may be slowly turning into an old geezer, reminiscing of the times when somehow things were better, even though I know that they were not. For a real taste of Miami-inspired bass-hop and how the music warped into glitchy mayhem in the hands of electronic music producers, I recommend you play the last track on the record, titled "Non-Existant" which was remixed (or "keyed in" as the title states) by Gescom –  the same mysterious Gestalt Communications project which most likely featured a contribution from those Booth and Brown fellas, of Autechre, of course.