Celebrating Headphone Commute's many years of content, I am highlighting albums that I covered 15, 10, and 5 years ago. I do this by going back through my archives and selecting a favourite for the current month. But I'm not just copying and pasting the words here; I'm also refreshing these write-ups a bit to bring them up to date, and, of course, I'm listening to all this music! And so should you!
Igorrr
Moisissure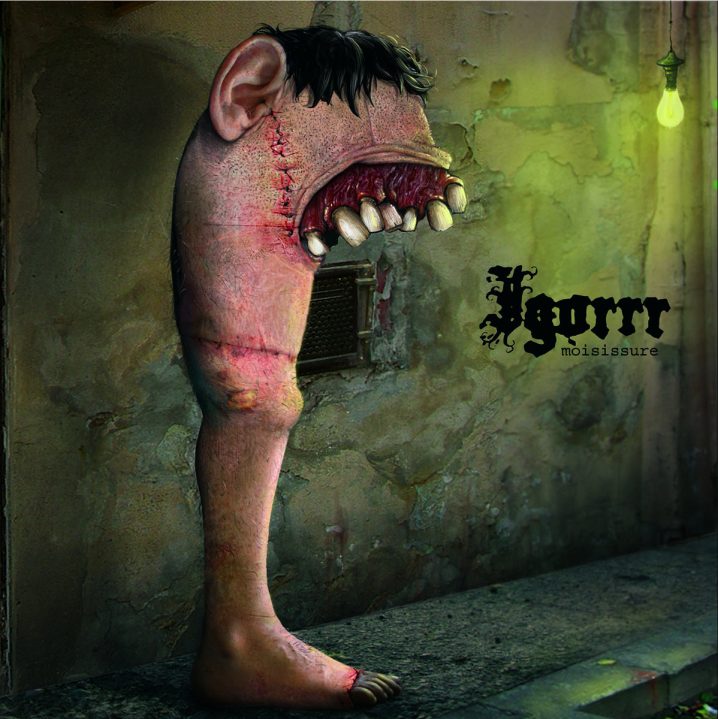 Slap! What an album! I'm really out of words. Let me attempt and describe it. Track one, "Valse En Décomposition" – baroque organ chords with a low-fi trip-hop beat followed by a bee buzzing turning into a glitchy classical piece. Track two. "Oesophage De Tourterelle" – light piano arpeggios, tremolos and octave scaling progressions turning into insane breakcore. Track three, "Putrefiunt" – solo monk voice over a flamenco guitar exploding into hardcore death metal cookie-monster mayhem. Or how about a 40's gramophone swing laced with gabber? And then there are eight more tracks! I haven't heard of such a collection of developed styles before, and it's working… it's working really well! Gautier Serre, aka Igorrr, is a French producer skillfully experimenting with samples, beats, breaks, and genres. Serre is also the founder of a speedcore death electro-metal/nica project, WHOURKR, with a single album Naät. Look, it's no secret that I absolutely love Venetian Snares and any crazy juxtaposition of hard styles, but when I venture outside of the leading names, I encounter mostly noise and thoughtless "throw-everything-into-the-pigpan" production. Igorrr changes all that. He brings the fun back into breakcore and intelligence into the design. Igorrr is a sonic painter who shoots nails into aged strawberry jam, lets the slime dribble over your favourite toy, and serves it on a silver-plated toilet seat with a goat milk shake on the side. Eat it. Moisissure is so much fun you'll be back for more. Perhaps you'll also secure a copy of his 2006 release, Poisson Soluble.
2023 UPDATE: At the time of this album review [this is from 2008], Igorrr was still an unsigned artist, but for his next release, just two years later, he got picked up by Ad Noiseam for Nostril (2010) and Hallelujah (2012), both of which appeared on these pages. With his innovative approach to merging breakcore and modern classical, Igorrr moved more and more towards the black and death metal genres, getting signed by Metal Blade Records for Savage Sinusoid (2017) and Spirituality And Distortion (2020). The latter is still performed live, and you can check out US Tour dates for September of 2023 on igorrr.com!
Boards of Canada
Tomorrow's Harvest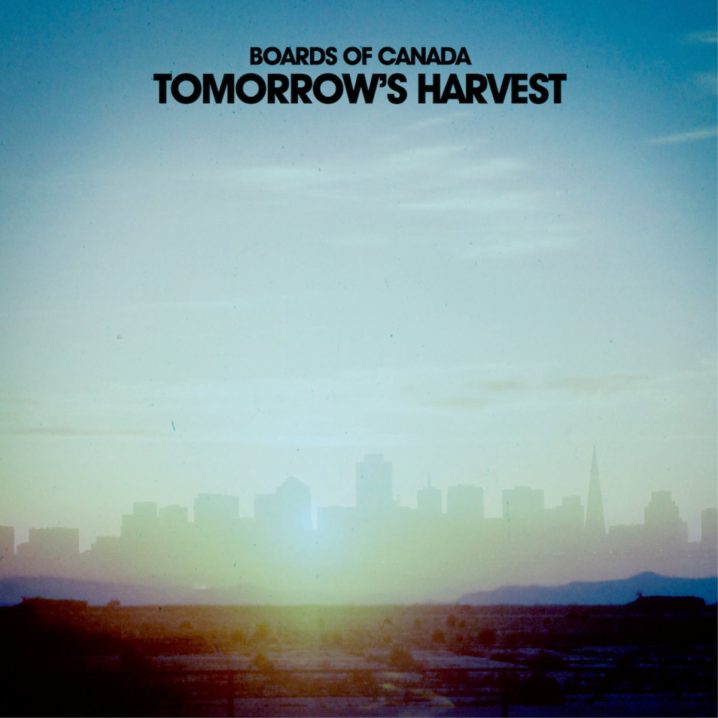 It would be a major understatement to claim that Tomorrow's Harvest was a highly anticipated release. The word is that the two brothers, Mike Sandison and Marcus Eoin, began slowly working on their fourth studio album following the release of The Campfire Headphase. And if it took them almost eight years to produce the follow-up, then it was eight years worth waiting for. Recorded at BoC's own studio, called Hexagon Sun, the duo seemed interested in escaping the urban environment, preferring to work in isolation away from evolving genres and the latest growing fads. This is perhaps why the sound of Tomorrow's Harvest is so timeless yet imprinted with that one specific point in time when Towism, Hi Scores, and Boc Maxima used to dominate my playlists. The sound is full of lush, rich and deep ambient textures, stretching and warping through downtempo rhythms, like an old cassette tape left in a hot car over a weekend. There are plenty of vintage analogue synth sounds and lo-fi treatments with even more subliminal messages and hypnotic, layered patterns which immediately bring back the nostalgia of that beloved sound. The title of the album, by the way, is inspired by Deadly Harvest, a 1977 film on widespread crop failures in North America, but that's as close as the music comes to being post-apocalyptic. What's even more explicit is the newly confirmed fact that those who've tried to replicate the BoC sound have definitely failed, as this imaginary soundtrack to the dusty documentary on ghostly cities is still the highlight of their output.
2023 UPDATE: As with many of these Flashbacks, it's hard to wrap my head around the fact that this album is a decade old. I honestly remember peeling back the shrink wrap from the vinyl as if it was only yesterday! What's even more unsettling, as I have mentioned in the write-up, is that I was impatient for nearly eight years since their last release, and now another ten have passed!  This is not a reflection on BoC's output but rather on the passage of time. A couple of weeks ago, Sandison reminded us of the official Boards of Canada Instagram account. But I won't speculate. I'll wait.
Ben Chatwin
Staccato Signals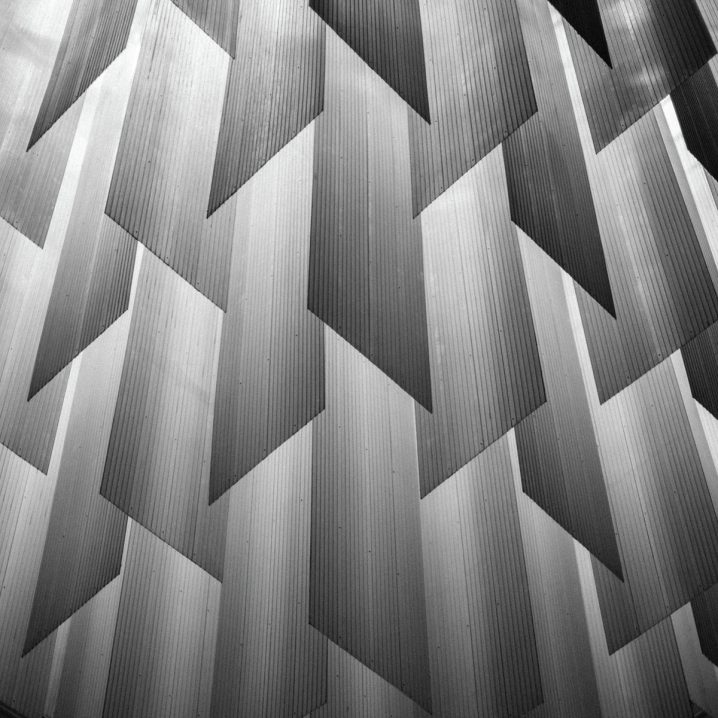 Ben Chatwin has been mostly recording under his Talvihorros name. Under that alias, Chatwin's work is atmospheric and ambient in nature, often centred around his guitar work with subtle electronics and cinematic sweeps. But with an album whose stamp of approval carries his real name, Chatwin takes all of his production techniques a leap forward, delivering a tour de force of grandiose proportions. Mastered by Frank Arkwright at the Abbey Road Studios (what?), the production employs string arrangement from Pete Harvey, propelling Staccato Signals into one of the most ambitious records courtesy of Village Green. Originally set out to compose a purely electronic album, Chatwin decided to "push what he had created further into new territory, to invent entirely new sounds and textures." The closing track, titled "Black Castle", is a perfect example of the laborious hours spent weaving the acoustic instrumentation of the string quartet into a post-apocalyptic, intensely dynamic eruption of its stormy sound. Staccato Signals references the moments in time of "short flashes of inspiration" that would enable Chatwin to realize his vision in a sonic form. It's difficult to convey all the praise without being overwhelmed with all of the emotion which truly floods the soul with Chatwin's latest work. I think, perhaps, that without setting your expectations overly too high, I can, at least, persuade you to pick up this piece through words, and then I'll leave you on your own to travel down its corridors and alleys. What you'll discover's up to you, but then, I hope we will agree that albums like Staccato Signals are worthy of our time and money.
2023 UPDATE: Being such a big fan of Chatwin's production, it shouldn't surprise you that I asked him to remix one of my tracks. He has obliged, and I must tell you, I am floored by the result. I'm putting the final touches on my release, where his mix will appear. Meanwhile, you should follow up your listen with Altered Signals (2019) and The Hum (2020), with the latter grabbing a coveted spot on Headphone Commute's Best of the Year lists. Chatwin is still very active in the scene, and I'm sure we will hear something new and amazing from him fairly soon!