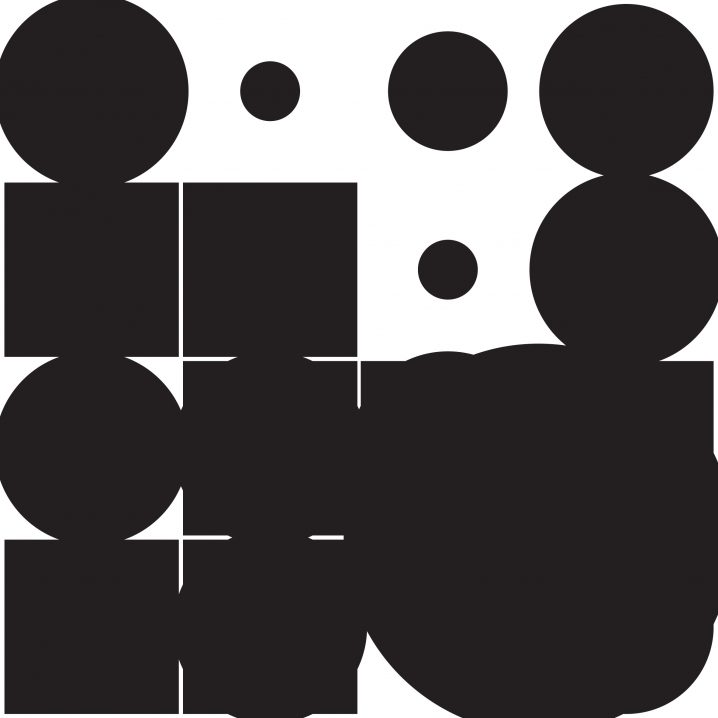 Beginning the coverage of Autechre's latest magnum opus with a history of this English electronic music duo of Rob Brown and Sean Booth is futile – I'll leave this to countless other sites and wiki pages. Instead, this 4+ hour digital release of five instalments with 21 tracks deserves this dedicated write-up, one in which I'll but attempt to capture some of my thoughts. Perhaps my words shall begin with an experience of the last Autechre live show, one I saw in Utrecht back in 2014 at Le Guess Who? festival, where, as usual, in complete darkness, the act unleashed its latest twisted sonic perversion upon the minds of the awe-stricken crowd.
These architectural constructions indeed felt live and constantly evolving. Lacking a rhythmic structure to which my brain could latch on, the aural sculptures warped and morphed and appeared to be infinite in their design. Indeed, I wondered if the experience could ever be recreated. I think not. But it was, however, captured. A year later, first individually, then collectively as a large set, Autechre released their live performances as AE_LIVE (Warp, 2015), including the very session which I was part of. Here we had over 9 hours of Autechre reality-bending pieces, often echoing a few elements here and there, no doubt keeping an avid fan and follower happy for the many months to come [a 24-bit lossless outboard capture is especially delicious].

But just as I got comfortable with this ambitious tapestry of sound, Autechre struck again. Released in May of 2016, elseq 1-5 contains a plethora of sensory delights, some challenging even for me, others, laden with a steady rhythm, constructing atmospheres only Autechre can. The album kicks off with "feed1", yet another twelve-minute swerving live capture, and at first, I thought that this collection was made up of an archive of their live tracks, rather than a set of studio produced arrangements – you know, a more complex, determined and meticulous process. But a bit further into the first instalment, somewhere around "13×0 step" I realized that my original impression was wrong.
Autechre ideas are built and deconstructed in a matter of seconds. Impossible to describe with language, these constantly emerging beasts are at most concrete, at least abstract, and very much elusive. The beats help, as they establish a foundation for repetition beneath a kaleidoscopic contortion of sounds. These helix, coil and mutate in a constant fabric of deformed space, often brutalized and tortured with effects, extended synthesis, and most importantly time. Autechre's acoustic waves span more than just two vectors of dimension – they travel inward, in a vortex of the generated entity's existence, and we are only thankful to experience this seizing acquisition in between our ears. Alteration of our very own selves.

Don't think you'll see these pressed on vinyl or even a CD (unless Warp publishes these later – you never know). Until then, the digital format offers Autechre's delicacies in lossless 16 and 24-bit formats (as well as MP3). Not sure that I would advise for you to consume this monster in a single sitting, or let it wander in the background. I recommend some high-end audiophile grade active listening, preferably with your best pair of headphones (my Audeze LCD-X is a perfect choice!), in five individual instalments, as selected and compiled by Booth and Brown. With Tri Repetae, Amber and Incunabula now sounding very accessible by comparison (even though they were way ahead of the time in the 90s), I wonder how elseq will sound to us in the future. Enjoy the ride!