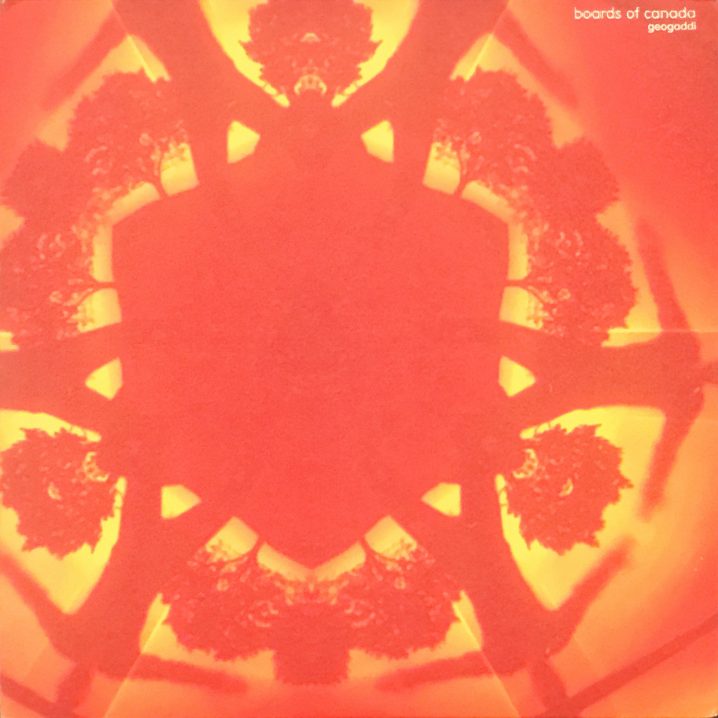 As another year is winding down to an end (or is it just at the beginning), I find myself uncovering the music of my past. Without a doubt, on many shelves, in many sleeves, there are the records from this "famous" duo. Even the Millenials should know about the BoC. As the masterminds of that special sound, Boards of Canada have shaped the direction of music [and not just electronic] for many years to come. In this latest entry of my RECITAL series, I honour Geogaddi one more time. So let's rewind…
In 2002, the Scottish electronic music duo, Boards of Canada released their second commercial full-length album on Warp Records, titled Geogaddi. I say, "commercial" because prior to being signed to Warp, the brothers [yes, they are indeed brothers] Michael Sandison and Marcus Eoin Sandison have released several obscure EPs and albums, on their very own, Music70 imprint. These were mostly self-made cassette tapes, recorded for their friends and family, and are very rare and pretty much unavailable, with the exception of a few, which were later re-released. In 1995, Twoism attracted the attention of Sean Booth (Autechre) through a demo released on [that famous] IDM mailing list, and soon thereafter Hi Scores EP was released on Skam. In 1998, Warp finally picked the duo up with Music Has The Right To Children, and the rest, as we say, is history.
On Geogaddi, BoC continues to play around with warped effects of stretched magnetic tape, lightly sprinkled beats, ghostly melodies and echoes of distant voices. Although on first rotation it appears to be charming, the mood of Geogaddi is actually a bit dark, melancholic, and at times nostalgic for the childhood, perhaps as a continuation of BoC's previous themes on Music Has the Right to Children. The sound of this electronic recording is very organic and warm, no doubt benefiting from BoC's use of analogue equipment, acoustic instruments, and samples sourced from nature documentary films produced by the Canadian government agency – NFB (National Film Board of Canada).
Geogaddi is a record for some sort of trial-by-fire, a claustrophobic, twisting journey that takes you into some pretty dark experiences before you reach the open air again.
The 22 tracks on the album are a result of 400 different song fragments and 64 complete other songs, which were all trimmed, re-sampled and selected to be featured on a beautiful triple 12″. The last record's side F (considered to be the 23rd track of pure silence), contains an etching in the vinyl of an image of a man, woman and two children. If you don't own the record, it's something of a collector's item in itself. The artwork on the album consists of kaleidoscopic images of photographs of children created by the brothers themselves.
In this updated RECITAL entry, I can say that we last heard from Board of Canada through their full-length Tomorrow's Harvest, which I, of course, reviewed on Headphone Commute. This year, (in 2018), Skam re-released the 1996 EP, Hi Scores, for the imprint's 20th anniversary. The record was re-recorded and remastered from the original DATs, repressed on a heavyweight collector's edition vinyl (with the famous braille sticker, of course). The brothers continue to stay much out of the spotlight, most likely still creating music (there's that "Good Friday" remix), but being extremely selective with their shared works. It's been nearly six years since their last appearance, and so I hope that they'll resurface one more time.