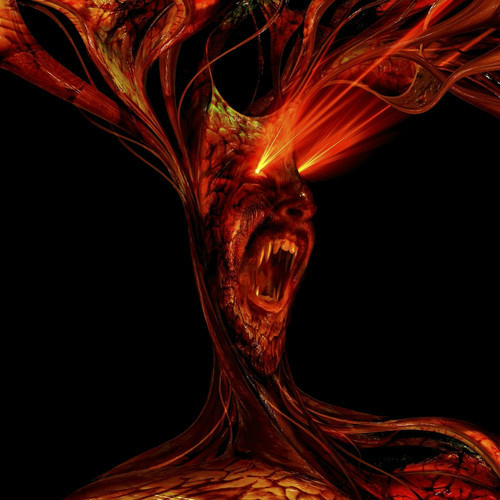 Listen… I'm here to tell you that IDM lives on, and so does the purveyor of the genre, the monumental Manchester-based Skam Records. Established by Andy Maddocks in the early 90s, the label's very first release was a self-titled LP by Lego Feet – the duo of Sean Booth and Rob Brown, known collectively to the world today as Autechre. Skam is also responsible for unleashing upon your ears the likes of Bola, Jega, Team Doyobi, the discovery of Boards of Canada, and the mysterious collective Gescom (Maddocks is also a member of the latter, along with Booth, Brown, Darrel Fitton and Mike Williamson). So, it's exciting to hear that the imprint is still going strong, with one of its most productive acts as of late, Ade Blacow, recording under the name VHS Head.
Blacow's latest offering continues to follow in his exploration of glitchy goodness, first revealed with Trademark Ribbons Of Gold back in 2010. There are plenty of abstract grooves, warped and triggered to keep your hungry mind occupied, while swirling through some dreamy and synthy melodic haze punched with a few vocal samples. The rhythm is solid, and although the album is a great heady experience for the fans of headphones, I could see some of the tracks hitting the dancefloor. The overall approach smacks of nostalgia, with a few early IDMesque riffs, cut-ups and effects. The sound is a bit dusty, shuffling with clicks, analogue sine waves, and spacey chords. The latter is expected, Blacow sources his sounds from "reams and reams of old school VHS tapes."
Sharing a similar sonic aesthetic with labels mates Boards of Canada, VHS Head perverts all manners of sound sources, both musical and not in a melting pot of deranged creativity, wrangling melodies out of disparate snatches of sounds and welding the results over a variety of differing percussive beds and beats ranging from the pastoral lushness, […] travelling through the gamut of styles, all the way through to barbed, hyperactive, glitched-out IDM inspired workouts".
Limiting himself to just VHS tapes, Blacow has self-constrained the available tools and production, while squeezing out every drop of creativity from the available material. The approach is something that I personally respect and appreciate, as it demonstrates a restrain and ingenuity required in compiling an arsenal of puzzle pieces that seem to neatly fit. As such, the sound will appeal to all the retro seeking aficionados, holding on to the 80s pixelated aesthetic of 8-bit space and sound. And I am one of those melodramatic connoisseurs. Give me fuzzy warmth of obsolete technology, give me mid-day quiz shows, give me charm and glamour of the early MTV. Wrap that up into an album and serve it with a bowl of stale corn flakes, and I am back to simpler times.
With this sophomore release, Blacow cements his place among the electronic giants, proving to the scene that his lo-fi approach at making music is more than just a one-hit gimmick. As such, fans of Boards of Canada, Jackson and His Computer Band, Tim Exile, and even Tycho will feel right at home among the blurry summer soundscapes, kaleidoscopic time snaps, and glitched out funky beats. The double 180g vinyl, digital and the CD are now available directly from the label.
vhshead.com | skam-records.com
©
Words by HC