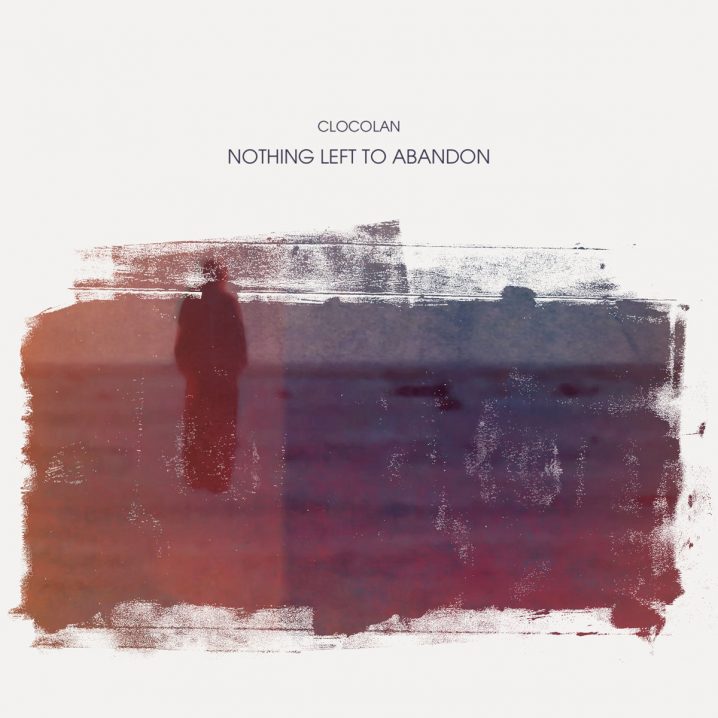 From the very first track, Clocolan sounds a lot like the Boards of Canada reincarnation. I'd like to clarify that observation and color that statement with a very positive connotation — I haven't heard the sound of the beloved BoC done so well before! This particular aesthetic may not be premeditated or even voluntary by this South African-born composer (indeed, the press release from n5MD's offshoot, En:peg Digital mentions nothing of this intent), yet my mind can't help but pick out all of the familiar elements first introduced by the now-classic Scottish duo. And with that thought, I instantly welcome all of the sounds of Nothing Left To Abandon and so should you…
Clocolan is Emlyn Ellis Addison and his music incorporates detuned cassette warped pads, lazy shuffling rhythms, sampled vocals of television commercials and children delivering subliminal messages, atmospheric textures bathed in the lo-fi glaze, and those beautiful memorable synth lines. I swear, I'm really trying to give this album some tremendous praise here, when I say that listening to Nothing Left To Abandon sounds like a mysteriously discovered Boards of Canada album – this is a compliment I rarely give out and reserve it for the best (similarly to when I recently compared Herd to Future Sound of London), but when you'll hear it, you'll know exactly what I mean!
Described as brooding fictions in discrete sound spaces, Nothing Left To Abandon is the sonic equivalent of the memories, visions, and eroded philosophies of yesterday, today and tomorrow. Envisioned in a childhood of barren escarpments, livid skies, homeless wastes, and unknowable geography lay a forgotten beauty where every memory is as fragile as a sandcastle.
This is that "vintage electronica" sound you have all grown up to love, instantly transforming you into those early memories of a [possibly] simpler life. Here, the composer pays extreme attention to production, peripheral curation, and time pacing, layering the canvas with a pastel palette of imaginary landscapes, fluid-structure, and ever-elastic beat. Whether or not Addison set out to imitate a specific creative endeavor (and if he did, it has been accomplished flawlessly), the music on Nothing Left To Abandon is endearing, gorgeous, and intimately special. And imitation is the sincerest form of flattery, they say. No wonder I return to this album over and over again. Highly recommended!